The Department of Education (DepEd) recently announced that classes for this school year will begin on October 5, 2020. DepEd is offering alternative learning methods that includes online learning and offline methods, such as take-home readings and activities.
Online education is an e-learning method that relies on the Internet for teacher/student interaction. Students can learn outside the traditional classrooms and away from the school campuses.
To adapt to this change, we will be running through some of the important things you can prepare to get your kids ready for the 'new norm'.
1. Identify online learning platforms to be used.
Upon enrollment, you can ask this with the teacher assigned so you can download and prepare online tool where your child can access their online lessons and be able to meet his/her teacher and classmates virtually with the use of Google Meet (web camera and microphone). One of the new normal tool that schools are using is the Google Classroom. This is a free and easy tool helping educators efficiently manage and assess progress, while enhancing connections with learners from school, from home, or on the go. SOURCE: https://edu.google.com/products/classroom/?modal_active=none
2. Physical Set-up
Gadget - a laptop, computer, tablet or smartphone can be used.
Network Set-up - reliable internet connection is essential. Stability of connection is required.
Attire - some may require students to still use daily uniform, but you can always confirm with school if they can wear casual especially if new students )
Learning materials - all basic materials that will be used for learning including books, pencil, notebook, eraser, crayons etc.
Learning space/corner inside the house - they should have their own space that is comfortable and maaliwalas, free from disturbances and distractions.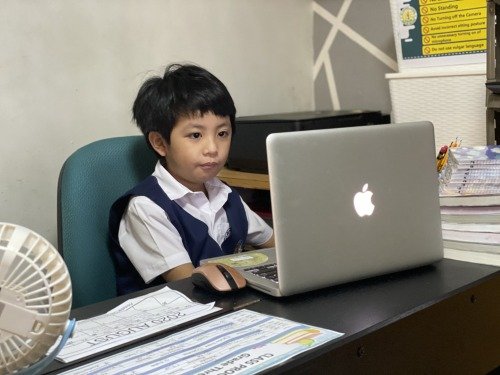 Below is the ideal study room for your kids from Lessandra - Affordable house and lot developer in the Philippines.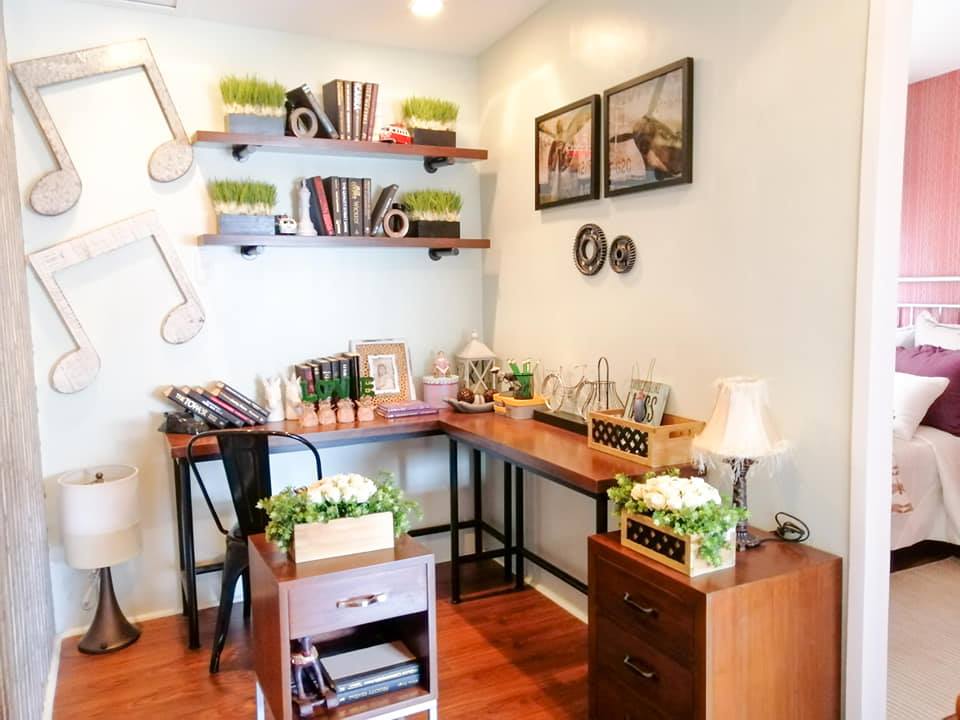 Frielle House Model of Lessandra - Check out this house model at www.lessandra.com.ph to view more photos.
Whenever possible, your learning space should just be used for studying. Making it a designated study area will preserve its association with learning.
3. Identify the #newnorm school policies and regulations.
For some school, below are the things to remember during the online class:
No eating
No standing
No turning off the camera
Avoid incorrect sitting posture
No unnecessary turning on of microphone
Do not use vulgar language
Raise hand if you want to say something
Wait for the teacher to call your name so you can unmute the microphone
4. Attendance, Participation and Constant Communication are highly encouraged for all students during the class.
Online learning is the new norm in education sector. Limitations and challenges are part of it that we need to cope up and should not result as a hindrance to our kids. Positive outlook and technological adaptation would help us gain confidence in order to succeed with the current situation we are facing right now.
To get the most out of your child's online learning, make sure to always make them interact with their teacher and classmates. Don't forget to give them their time and own space dedicated to them - again, free from distractions. The more they feel they are part of the online experience, the better they will do.
Source: https://theniftymom.tumblr.com/post/627385510101467136/back-to-school-preparation-for-the-new-normal