Camarines Sur is known to be the largest province in the Bicol Region, apart from being famous for its tourist attractions. On top of being tagged as "wakeboarding capital of the Philippines", it is also popular for its delicacies that will make you drool, may it be a snack or a heavy meal for your lunch or dinner.
Here are some iconic foods that Bicolanos are proud of.
Kinalas
Many tourists who come to visit Naga City personally try this very popular dish. It has already been featured by some vloggers and social media influencers in the Philippines.
Kinalas consists of noodles, scraped meat from a pig or cow's head and its other parts, thick deep-brown sauce from a pig or cow's brain, and spices. Kinalas is served in hot broth perfect for your merienda time in your own space.
This noodle soup dish originated in Naga City. The original Kinalas was first made in Dayangdang St., Naga City by an old man who used to sell them earlier than the '80s or even the '70s. Now, this famous meal can be found anywhere in Bicol, especially in Naga and Pili. One of the eateries that offer this is "727 Kinalas", which is near Lessandra Pili along Maharlika Highway, Brgy. Palestina. "Kitchen Everywhere", located just in front of Lessandra Naga, also offers this dish.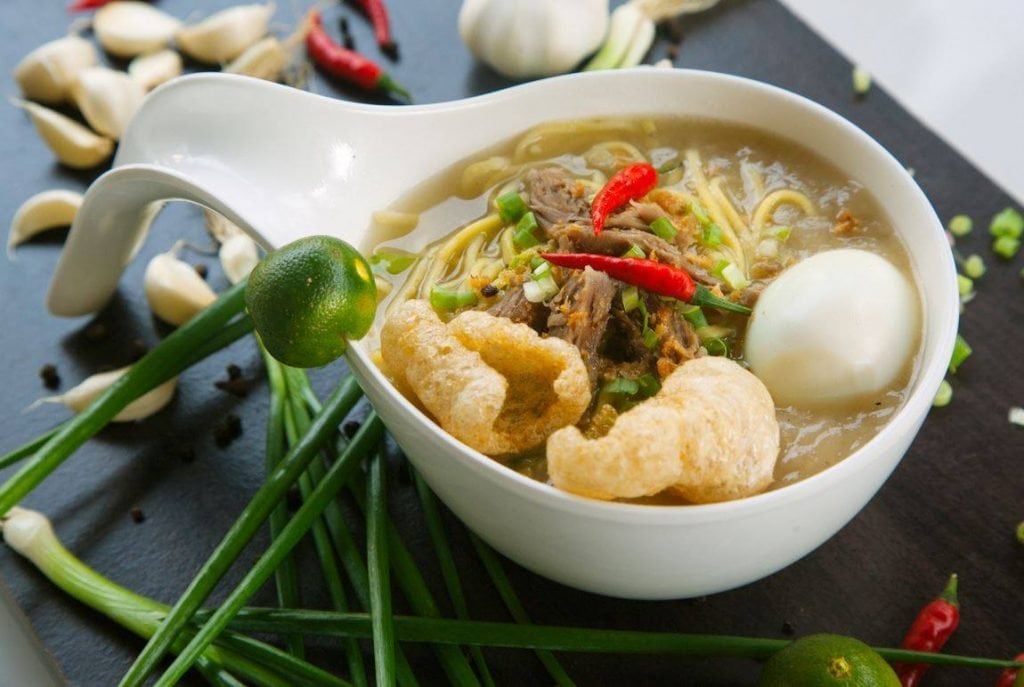 via Naga City guide, Kitchen Everywhere
Sinarapan
The province is also known as the "home of the smallest edible fish in the world". This edible fish is called SINARAPAN or TABYOS which can be found in the Lake of Bato and Buhi. This fish was first discovered by Dr. Hugh Smith, an American Ichthyologist who was the director of the "Albatross" expedition for investigation of fisheries and aquatic resources in the Philippines from 1907 to 1910.
Sinarapan's average size can be as small as the diameter of a 10-centavo coin, and is known as "the world's smallest edible fish". This is either prepared as dried fish or served as a dish. As a dish, Sinarapan is commonly sauteed lightly with oil, flavored by tomatoes and onions, and is usually given a touch of chili, as this is the trademark of Bicolanos. Another dish from this fish is the Sinarapang Paksiw and Gatang Sinarapan.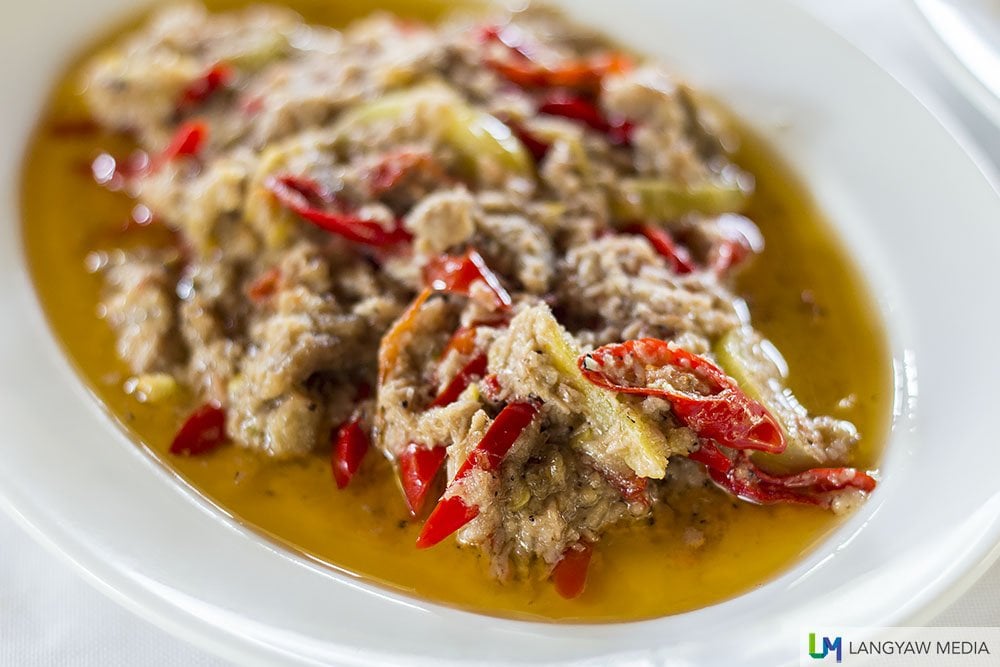 via langyawmedia.com
Sili Ice Cream
Bicolanos are known to use an abundant amount of chilies on their dishes. Aside from snacks and main course with lots of chilies, Bicolanos have their own version of ice cream called SILI ICE CREAM.
Sili Ice Cream is made of coconut cream. Its major ingredient, "siling labuyo", makes it unique from other ice creams. This hot yet cold ice cream has a different level of spiciness. It was originally introduced by a Bicol-based restaurant, "1st Colonial Grill", which can be found in Naga City and Legazpi, Albay.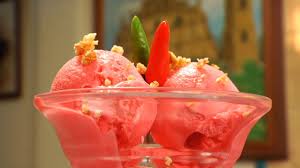 via windowseat.ph, 1st Colonial Grill
Pili Nuts
Another Bicol's pride is Pili, a fruit-bearing tree that can be found across tropical Asia and other Pacific islands. However, although it can be found in other islands, the ones grown in the Bicol are acknowledged as the best-tasting. Pili tree yields a kernel called PILI NUT.
A Pili nut tastes like pumpkin seed when raw, and takes an entirely different identity when roasted. It is soft yet crisp, with an easy crunch that melts in your mouth, making it a favorite snack of Bicolanos. A Pili nut has lots of flavors, with caramelized as the common one. Caramelized Pili nuts can be found in any pasalubong center like CARAMEL PILI at Brgy. Cadlan, Pili, near the maaliwalas community of Lessandra Pili, bus terminals, and markets around Naga City.
The Pili tree's wood, meanwhile, is carved as furniture or can be used as a décor in your home.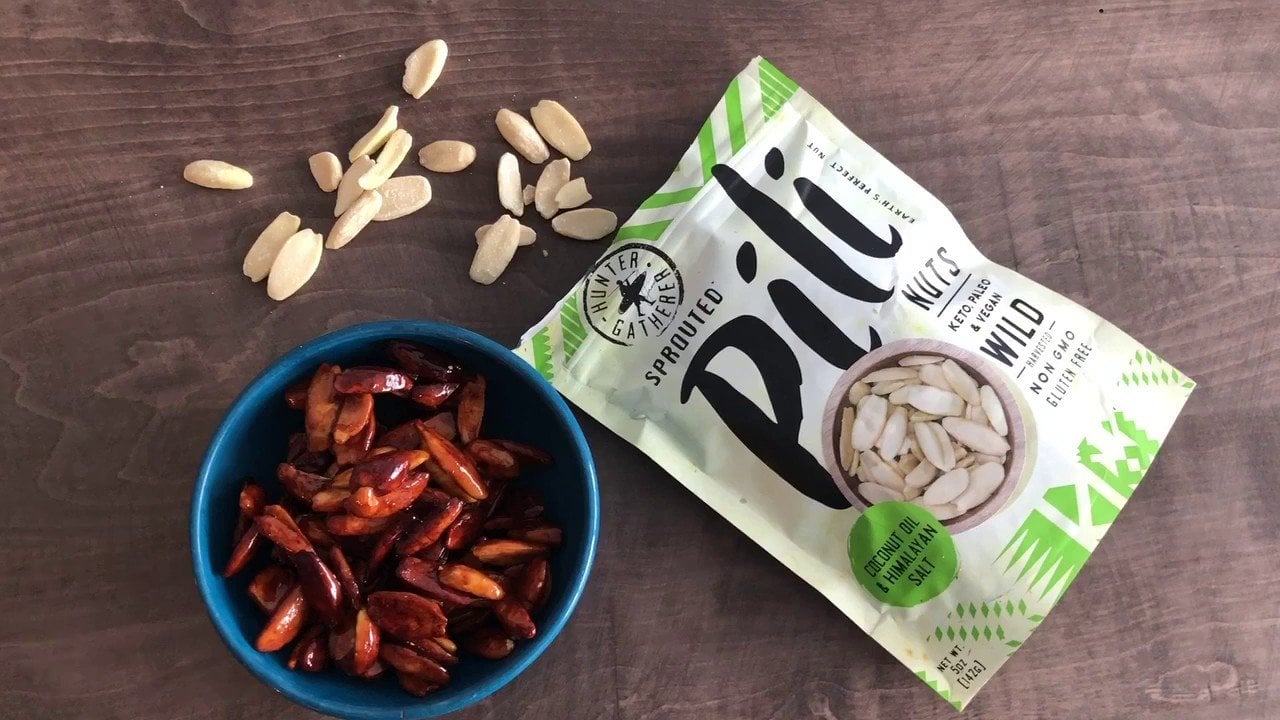 via switchgrocery.com, Caramel Pili
Laing Pizza
Pizza is not only famous in Italy, but also in the Philippines. Bicol has its own version of pizza, the LAING PIZZA, which can be found in the restaurant of Camarines Sur Watersports Complex located also at Brgy. Cadlan, Pili. If you plan to introduce Bicolano cuisine to a visitor, this Bicolano Pizza is the perfect dish that depicts all Bicolano cuisine. It has a rich coconut milk as its base, a plenty amount of cheese, Bicol express (pork in coconut milk with shrimp paste and chilis), and Laing (dried taro leaves in coconut milk) perfectly garnished on top of a thin and crisp dough.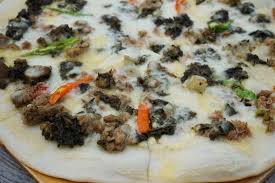 via clickthecity.com
There are a lot more worth trying and eating in Camarines Sur that you will not find in other places, but certainly, these are the top 5 iconic foods that you must try.