Yes, buying a house and lot is still achievable amidst the pandemic, probably even more so, now that transactions have shifted online. Your dream home and dream life can come true. Despite the community quarantines in the country, you can still guarantee a maaliwalas, safe, and secured life in your future own space.
Starting a new life here in the communities of Lessandra can be done through the latest convenient online tools. In a matter of contactless transactions, you can tour and reserve your house and lot, painting a more grounded and secure future.
A balanced life is what everyone needs right now, and that is what Lessandra offers: a life situated near opportunities, while healthily surrounded by nature and aliwalas. With the help of the latest innovations designed for swift and convenient transactions, the online world is your bridge to the Angat life in Lessandra.
What should Lessandra homebuyers expect in this New Normal?
Instant Replies!
Replies are within a few minutes! Inquiries coming from Lessandra's social media accounts—Facebook, Instagram, Twitter—and from Lessandra Website are immediately entertained. As an added convenience to the instant replies, Lessandra makes sure that every potential homebuyer will experience accommodating customer service when inquiring!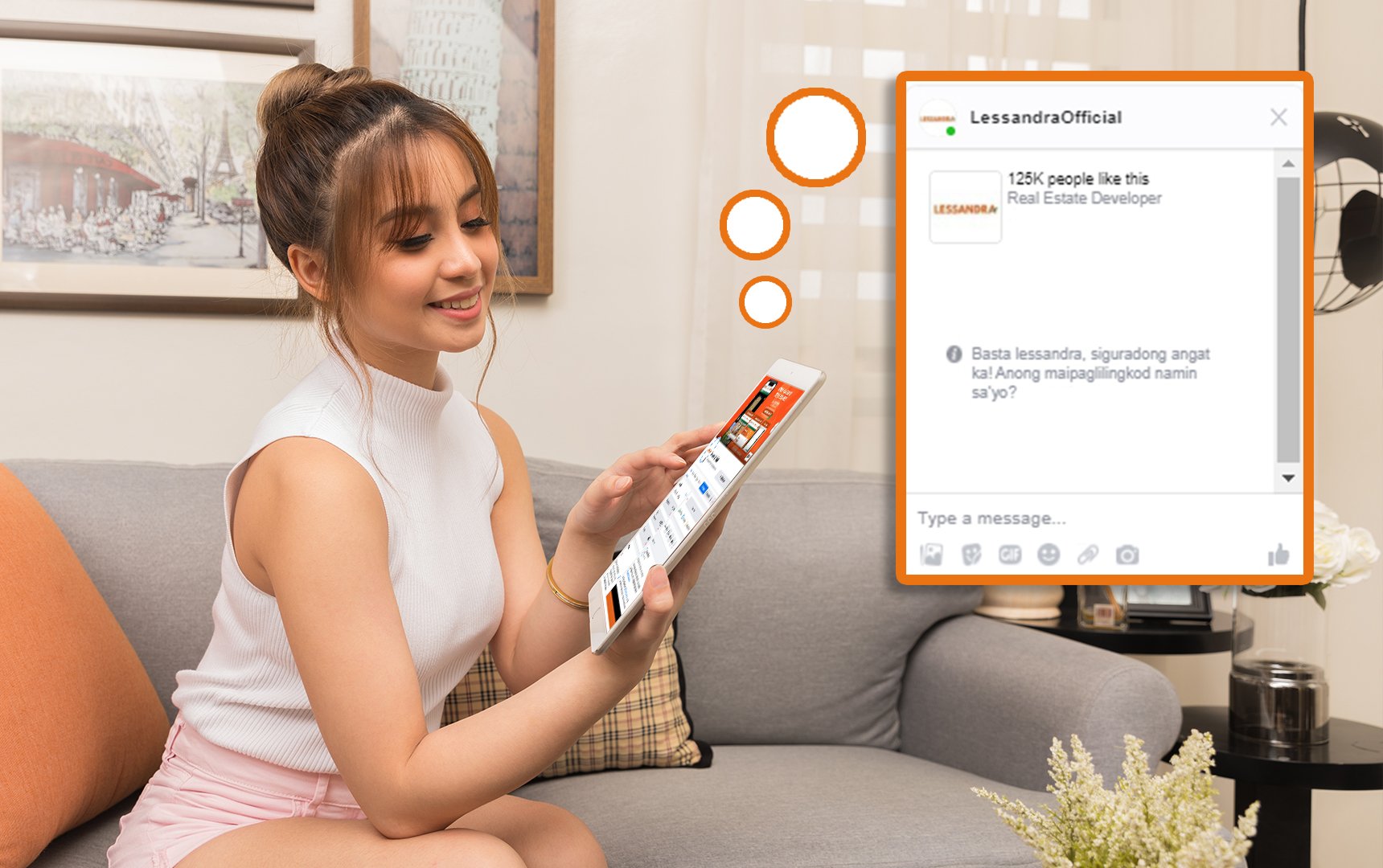 Virtual Tours!
Fully utilizing the huge online space, Lessandra provides various options perfect for homebuyers when they are exploring homes and communities.
Lessandra Virtual Home Tours, a 360-degree online space in the Lessandra Website, allows everyone to explore and experience the features of each house model, from the exterior to the detailed interior design. With amenities also available in this virtual tour, you get to envision the whole Lessandra community in just a few taps and swipes.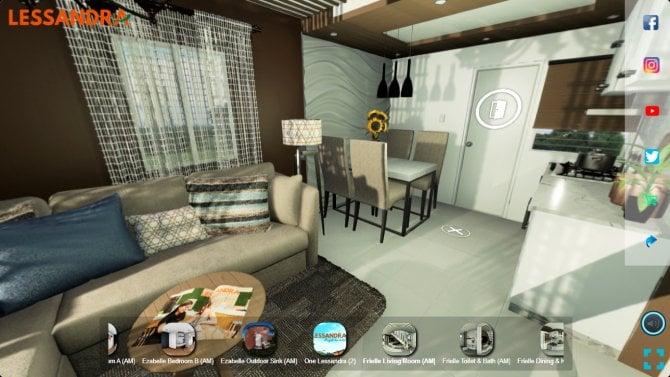 For Android users, each house can be explored on the go using the Lessandra Augmented Reality 3D (AR3D) app! Made with Unity—a leading platform for creating real-time 3D content, Lessandra AR3D features the specs, photo galleries, price range, and floor plan of each Lessandra house, making it easy to identify which house best matches you!
To complete the online tour experience, a site tour of every community of Lessandra can be watched in the Lessandra Youtube channel—Lessandra Official. To make navigations fast and easy, all site tours are compiled in the Lessandra Site Tour playlist, avoiding the hassle of searching and locating site tours within the Lessandra Official Youtube Channel.
Swift Transactions!
Reserve hassle-free! After doing virtual tours, your future own space is now at the tip of your fingers. By accomplishing the form in Lessandra Online Reservation Portal, you become a step closer to achieving your own space.
The Lessandra Online Reservation Portal also features the latest Lessandra Interactive Map, where you can view the specific lots and blocks perfect for your desired future own space! Through this innovative map, you can also view a whole range of information about your chosen space—house features, community photos, and even the entire community mapping.
A swift and satisfying transaction truly awaits here in Lessandra, giving everyone a glimpse of the maaliwalas life in Lessandra communities. Options and possibilities are undoubtedly boundless when it comes to providing affordable house and lot for Filipinos wanting to experience the safety, security, and comfort offered by having your own space.
With all the comforts brought by Lessandra, surely, Angat Ka Dito sa Lessandra! Live the maaliwalas life in over 40 areas across Luzon, Visayas, and Mindanao. Visit the Lessandra website at https://www.lessandra.com.ph/ and the official Facebook account @LessandraOfficial for more information.
Source:https://ent.abs-cbn.com/articles-news/lessandra-homebuying-convenience-in-the-new-normal-13184