It is not usual that the world experiences a pandemic. We usually just see it in movies and not even aware that a worldwide drawback like this would even exist. Most of us were not prepared for it. As a result, it became a huge challenge for parents to protect their children from exposure to the community and to safeguard their health and wellness at the same time. As parents, they need to become innovative to meet the needs of the young ones, especially with their education, as education is an extremely valuable gift that can be given to them.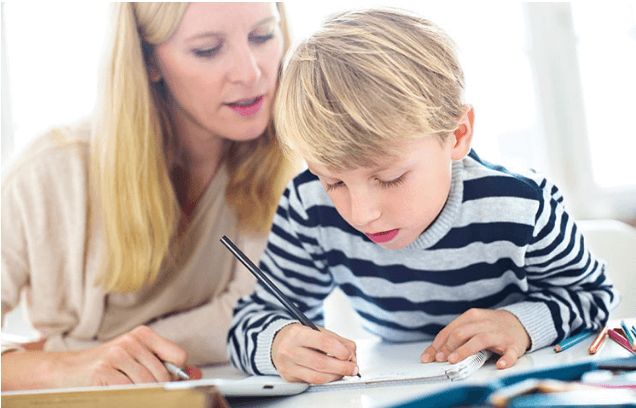 Photo from littlelondonmagazine.co.uk
The Study at Home Setting
It is a good thing that delivering education today has been flexible enough to secure the safety of the learners. Even as face-to-face interaction at school is discouraged, students are still able to continue with their schooling at home. They can choose between the modular approach or online classes depending on their preferences and the availability of their learning equipment. Instructions will be given by their teachers without requiring the physical presence of the student and everything will be done at home. This means is very helpful for parents in keeping their children safe.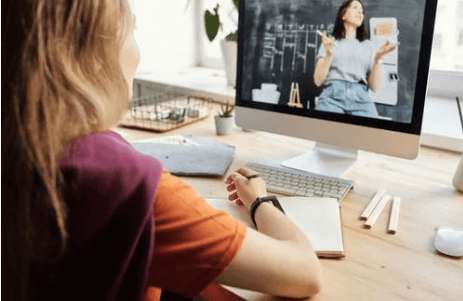 Photo by Julia M. Cameron from Pexels
Benefits of a Good Learning Space
The challenge on the part of the parents arises since they also need to make necessary adjustments because of this new learning setting. This may mean exerting a great deal of effort for the child to have a comfortable learning experience. Aside from that, the parents and their children can enjoy the following benefits of having a good learning space:
A good study environment of your child can be a significant factor in the success of learning, the lesser the distractions, the higher the focus and information retention. A peaceful study area helps improve concentration and sharpens the mind.
Everything that they need like modules, paper, and pen are arranged all in one place. This will also form a habit to a child to be mindful and be well-organized with their belongings.
A specific area designated for study creates a boundary for other family members to not make disturbance to the learner while studying. Hence, it will also create a vibe at which the students would feel as if they are actually studying, similar in a classroom setting.
The How To's
You can make a conducive learning space in your home in a breeze with these easy tips:
Set an inspiration or basis for the design. You can search in the internet for some functional and neat styles to match your preference and budget. It will show you ample of ideas to choose from.
Designate a space that is not too big nor too small. A sufficient space for storage is very helpful. Setting up your learning materials nearby by using a combination of shelves and drawers keep your things organized and sorted. • Opt for a good lighting. Windows and a good shade of paint helps in creating a restful and peaceful ambience for your learner. • Prioritize comfort by providing appropriate furniture such as desk and chair.
Utilize existing furniture and fixture to lessen the expenses. There is really no need to buy "everything" that you put in the learning area. You can improvise and be creative so you can save money.
The learning area should ideally be in a peaceful part of the house and away from distractions such as noise from the street, television, and neighbors.
Avoid the overcrowding of furniture and other unnecessary stuff by limiting what you put in the space. Too many objects can also be distracting.
Ask your students about what they would be needing, how they want the space to be arranged, and to look like. Listening to their ideas helps you in personalizing the learning area for them. Allowing them to take part in the process gives them the sense of inclusion.
Whether you are preparing to set up a learning space or planning to buy a house, giving your personal touches as the learner's parents create a rewarding outcome when you can assure that your child is comfortable, even in this situation. So don't be afraid to try what you think is best for your children's education.
Here are websites you can visit for more on how to turn your free space into a conducive learning area for your children and more. These come in handy to parents who want to learn more and improve their parenting skills and styles:
momonduty.com – You can read more of handy tips and tricks about parenting, career, and being an entrepreneur in momonduty. It is helpful for busy moms who are either employed or managing their businesses but still finds a way to be hands-on in taking care of their children.
smartparenting.com.ph - If you want a guilt-free guide with practical advice on parenting, pregnancy, and health, then you can find a lot of helpful ideas on this site. They help moms in managing their busy homes and navigate their family's milestones while still being able to enjoy her greatest and wildest adventures.
ph.theasianparent.com - You can also join this support network that is a leading community in Southeast Asia that aims to help parents have happy, healthy, and confident children by encompassing every stage of parenting.
mommyseyrahcady.home.blog – This is another community for mindful moms is which is dedicated to providing support, information, and a community where moms can all belong.
theparentingemporium.com – Similar to the above, this is also a community for moms, dads, and caregivers that believe that every person who is involved in a child's life plays an important role in the child's development – and that role must be played to the best of that person's ability.
wandermom.com - This blogsite not only provides helpful articles on home-schooling but also on parenting, in general. You would find helpful tips on how to navigate in this journey of parenthood and be updated on relevant societal topics.

On the other hand, if you are still looking for a house and lot for sale to start a home, it is now easy to find affordable homes where you can designate a working space. It has also become quite simple to search for house and lot for sale in the Philippines in online marketplace which provides detailed information to easily choose a home of your liking. One example of an affordable house and lot with a conducive learning space and is timely for the need of a good working space and study area is Lessandra's new house model, Sienna. This angat and maaliwalas home has an additional house feature – The Hive. This feature provides a pleasant spot that you can use as a learning area for your children. This is one stylish and practical house and lot design suitable for the learning need during this Pandemic.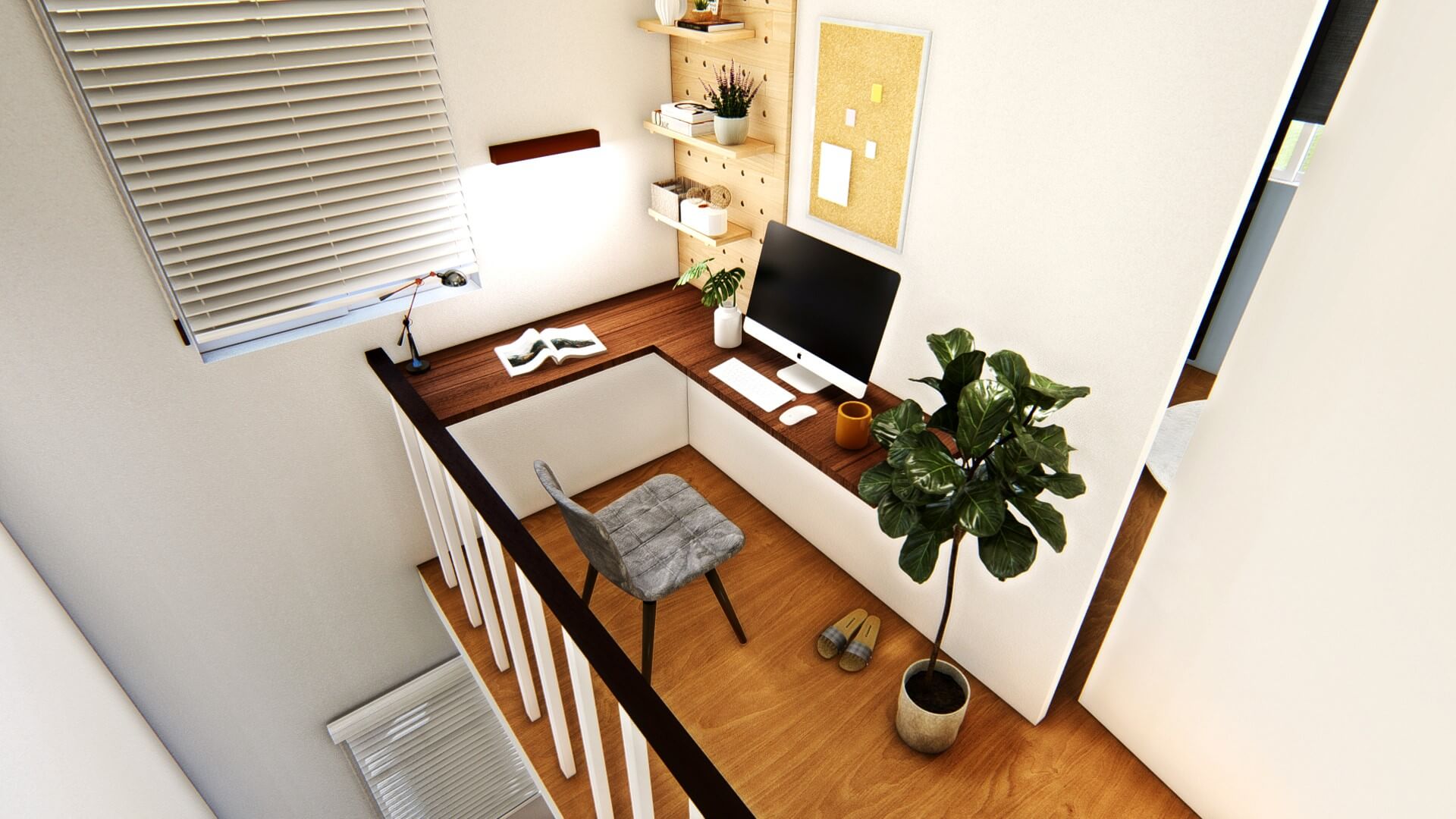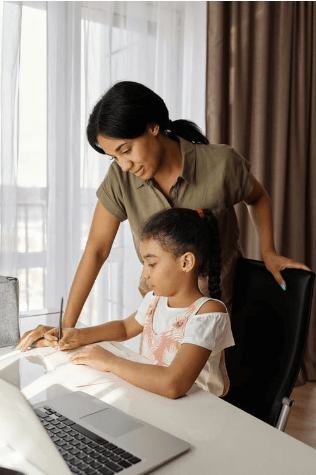 Photo by August de Richelieu for Pexels
Amidst the challenges brought by home learning, parents have become more attentive to the education of their children. It is a good opportunity to bond with them and know them better. Let this home learning experience be a memorable one starting with including your children in deciding for their learning space. And trust me, you'll be in awe to know how far their creativity could take their learning experience.