A place becomes appealing to many people when it has majestic sceneries, unique sights, and exciting adventures. People visit different locations around the globe to visit unfamiliar and interesting environments relatively new to them.
Whether the popularity is about the rock formations, white sands, or historical artifacts, the potential of attracting a large number of tourists greatly affects the quality of life for the locals within the area… for better or worse, it depends on the people.
An example of this is the infamous Baguio City in the Philippines. Tourists coming from local and international points flock to the city every February to join the Panagbenga or the "Flower Festival". People all over the world are attracted by the city's parade of flower floats and various activities to celebrate the festival, topped with the city's constant comfortingly cold weather.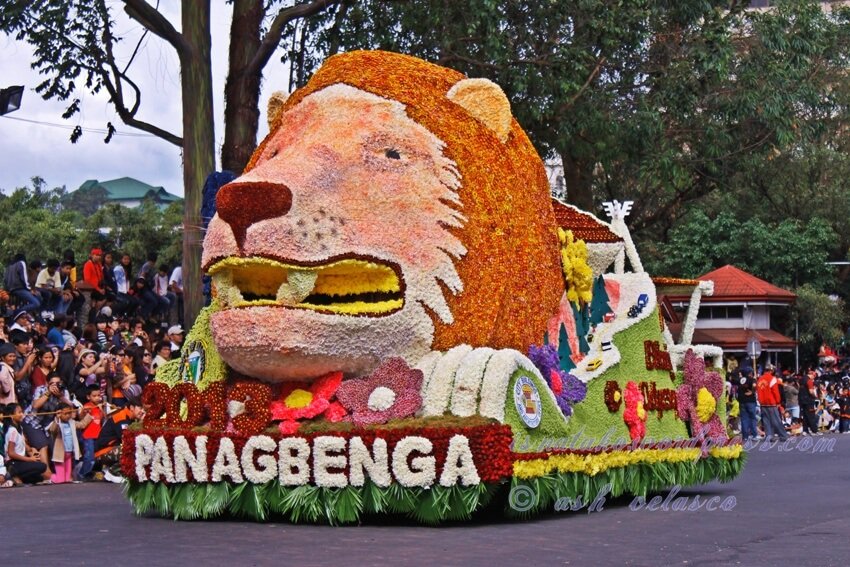 Source: https://primer.com.ph/tips-guides/2016/02/01/panagbenga-festival/
As expected, several locals tend to hide inside their homes when this season comes, especially during the days of the parade to avoid the spotless crowd waiting outside. Despite this, they continue living in the city. Baguio still has a lot more to offer than the famous Panagbenga, which appeals to the residents enough to make them stay and love the place.
Much like the Summer Capital of the Philippines, other popular destinations in the country face the same situation as Baguio. More than the tourist destinations they are known for, they also offer a potentially ideal lifestyle for each interested homeowner.
The Highs of High-Tourism Areas
A tourist reveling in the comfort of the staycations or vacations usually utters the line, "I could stay here forever!" What if that is not really close to impossible? Making a favorite getaway as a permanent home address entails several factors to consider.
Living in a tourist-loved location presents a lot of perks, and they mainly appeal to the conveniences to be experienced by homeowners. More than being just a short drive away from spots like resorts, hiking trails, clear-water beaches, and historical monuments, there are more positive points well-known destinations can offer:
1. Better Accessibility
As tourism generates income for the local government, it is a given that assigned officials will make their locality more accessible to other people. Road and transportation developments will be a priority community project in the area.
While the purpose of these road developments is for the tourists' easy-access, these, in turn, greatly benefit the residents. Famous places also tend to have easier flight connections, caused by the increased demand of coming from different locations. For locals, these numerous transportation developments situate their homes in easy-to-access point from anywhere in the country and in the world, given the various options of travel routes to choose from.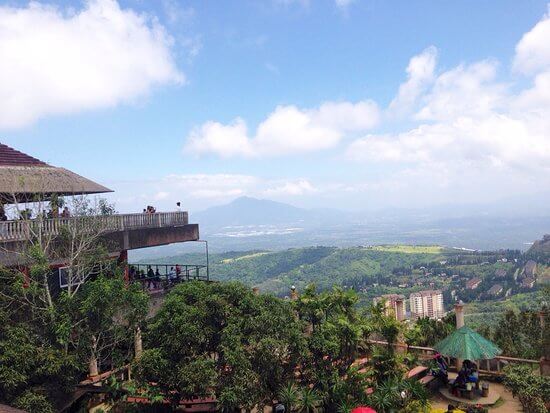 Source: Trip Advisor
One example is living in the province of Cavite. This locality is situated just a couple of minutes south of the national capital of the Philippines. There is a wide availability of road developments to use in the area, being close to the metro and well-known tourist spots, like Tagaytay City. Going to Cavite is made-easy given the numerous expressways from different points of the province: Cavite Expressway (Cavitex), South Luzon Expressway (SLEX), Cavite-Laguna Expressway (CALAX), the soon LRT Line 1 Cavite Extension, and other national roads.
Located in Tanza, Cavite, a short 30-minute drive away from Tagaytay City, is the community of Lessandra Tanza Heights. As a neighborhood close to tourist spots and the bustling Metro Manila, homeowners enjoy a life situated in a well-balanced environment: near progress, nature, and vacation getaways.
2. Increased Opportunities for Businesses
What better way to take advantage of a high population than to start a business? Even during the in-betweens of peak seasons (the time when the number of tourists is on its highest number), income-generation in well-known places has a high probability of not hitting the down low so suddenly (with the exception of unexpected pandemics and natural calamities).
The best income-generating venture in popular destinations is investing in rental properties. Increased traffic means an increased number of clients that will come in and avail rental services. The only "problem" this entails: not having enough properties!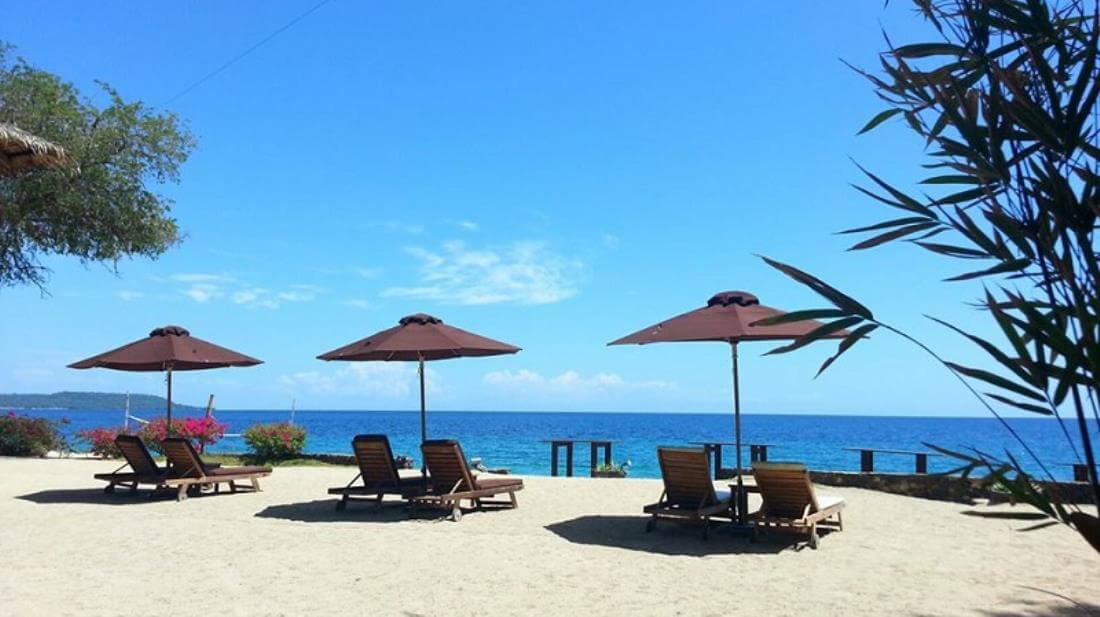 Source: https://outoftownblog.com/top-4-beach-resorts-all-around-laiya-batangas/
Take for example, Batangas. Anchoring from its pool of resorts tourists enjoy especially during the Summer Season, tons of businesses thrive such as staycations and hotels. Investing in residential properties is ideal in Batangas, more so when there are a number of well-planned and constructed communities offering quality and affordable house and lots like Lessandra Lipa, Lessandra Malvar, Lessandra Azienda Batangas, Lessandra San Juan, and Lessandra Sto. Tomas.
3. Convenient and Easy Access to Needs
Malls, markets, and other establishments are made easier to locate and go to. They are usually short-distanced from each other, and from residential spaces where the visitors and locals are staying. The products sold inside these establishments tend to have more variations (in terms of brand) and availability because of the expected high demand.
More than these establishments, there are also small stores present all-over the place. They are selling similar products as the malls, but for lower prices. Other stores also sell unique products that are not available anywhere. Examples of these are the specialties of a specific area such as delicacies, handworks, and crafts.
Banks are also situated in ideal locations, making cash withdrawals and deposits less hassle should sudden need arise. Like malls, banks tend to be open for longer periods. This also goes with the transportation within the area. Buses, jeeps, and other modes of public transportation are available 24/7. The whole locality has longer waking hours than sleeping hours, making access to necessities possible anytime.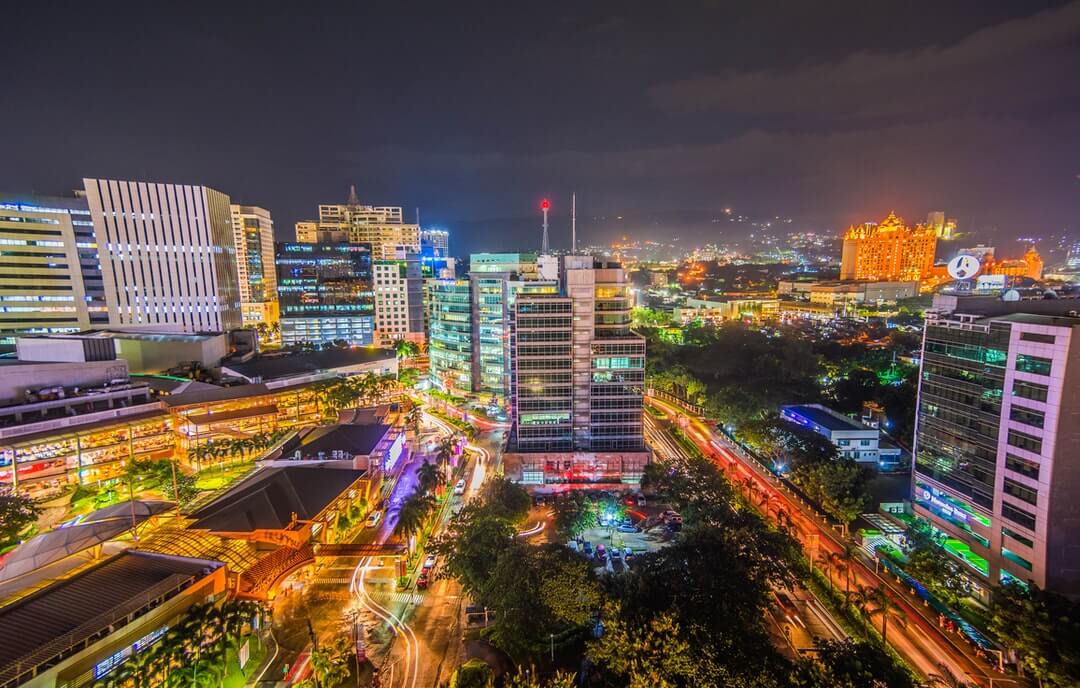 4. Options for Entertainment Spaces
If a city or province is oftentimes packed, there are more than a fair share of leisure pockets to enjoy any time of the day. Along with the high number of people, there will be a variety of entertainment spaces to go to for fun breaks and leisure times. Examples of these are restaurants, cafes, bars, food hubs, and the like. Given that big food corporations make their presence known in high population areas, there is also a fair share of local restaurants and cafes that are surely within easy reach, and within close proximity to each other. This provides various options for entertainment that cater to different preferences of each person.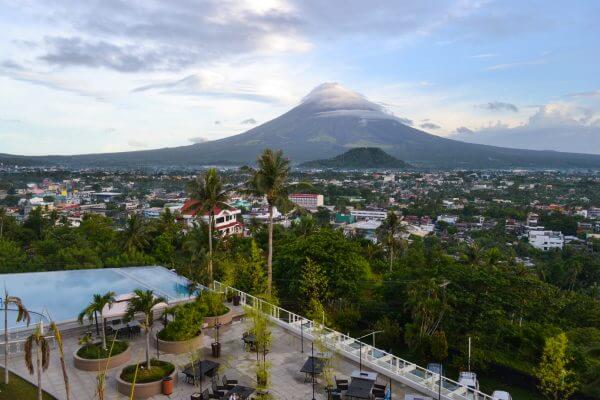 Source: https://outoftownblog.com/albay-bicol-of-majestic-mayon-food-luxury-adventure-and-more/
The Bicol Region is one of the well-known locations in the country. Given its popularity, there are a lot of community amenities to enjoy. With the fame of the perfectly cone-shaped mountain, Mt. Mayon, Albay and the nearby localities have long been welcoming tourists from all over the world, having enough time to build community amenities for everyone's leisure.
Living in a place thriving with community amenities is a perk that completes an ideal living experience. Different worthwhile food hubs and adventure spots can be discovered in the Bicol Region. Neighborhoods like Lessandra Pili and Lessandra Sorsogon offer a Lessandra home backed up with the positive effect of leisure points nearby.
5. Unique Locality Features
When a city or province is on many people's recommendations and travel lists, there is an assurance that the place has something good to offer: it can either be the culture, environment or the whole scenery. This accounts for a well-rounded environment fostering a healthy lifestyle physically, mentally, and emotionally.
The whole country thrives on diverse culture, from North to South. Since most of the country's tourist destinations showcase the Philippine's rich culture and deep history, most of the attractions are the traditions and structure pieces left by the past.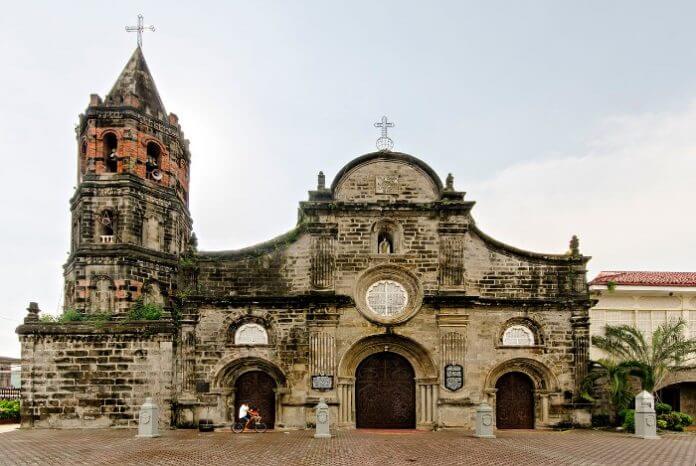 Source: https://www.lamudi.com.ph/journal/rising-from-cradle-renaissance-malolos-city/
The northern gateway of Manila, Bulacan, is a melting pot of significant events in history, with monuments and structures serving as mementos. Bulacan is one of the worthwhile places to visit for quick travels and side-trips because of its short distance from Metro Manila. The prime location of this northern gateway also contributes to the high number of visitors.
A life close to nature, Bulacan is also the home of maaliwalas communities in the country, with numerous Lessandra communities offering affordable homes all over the province: Lessandra Monticello and Lessandra Cielo in San Jose Del Monte; Lessandra Provence near Malolos; Lessandra Bulakan; Lessandra San Ildefonso; Lessandra Sta. Maria; and Lessandra Baliwag.
Some Grounding Points to Consider
Like many places in and out of the country, high-tourism areas also have their downsides, which may or may not agree with certain home preferences. Usually, these negative factors depend on the seasonal influx of tourists, making these disadvantages a temporary problem most localities typically face.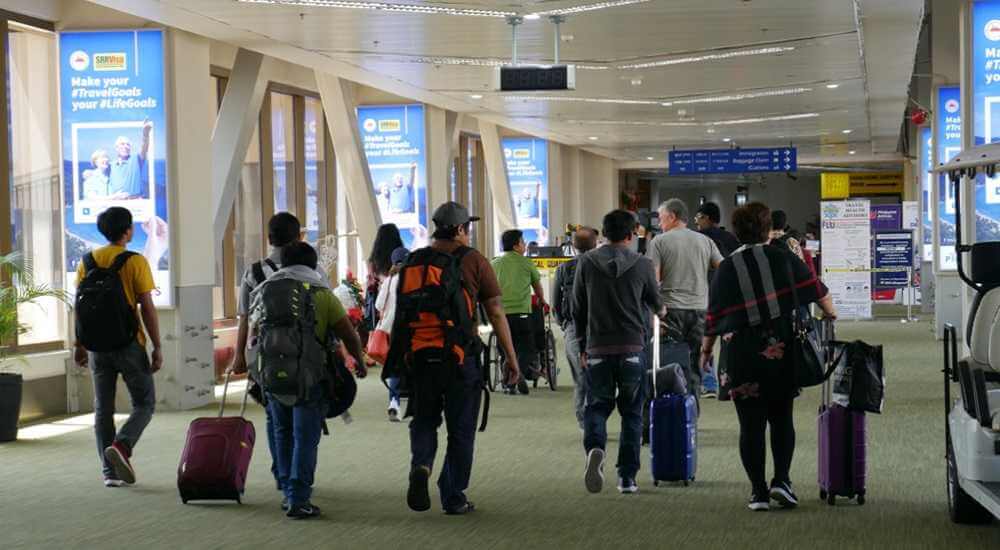 Source: Zen Rooms
1. Probability of Congestion
Congestion is commonly the main enemy of living in high-tourism areas. This presents itself with packed establishments and traffics. This is caused by the expected rise of visitor entry during peak seasons. Despite this, congestion can be solved by coordination of residents and local officials.
Moreover, the high number of tourists, though a seasonal obstacle to get through, is not a year-long problem these areas are subjected to.
2. Likelihood of Higher Cost of Living
To take advantage of the high number of tourists, certain products (most likely the specialties in the area) cost higher than normal. Owners take advantage of the high number of potential clients to boost the sales of their businesses.
Also, the necessities sold near specific tourist destinations tend to be slightly more expensive than usual, as their prices depend on the number of foot traffic.
3. Higher Effort in Maintenance
With the constant entry of visitors, destinations tend to require more effort in maintenance with regards to cleanliness and order. A common problem faced anywhere in the country is the direct proportion of the number of people and the number of waste produced. Given this, high-tourism requires a focus on preserving the beauty and assets of the place. This is important when nature spots and formations are the main attraction of the tourist area.
4. Possible Loss of Cultural Identity
Filipinos are highly cultural and traditional people. There is nothing more heartbreaking than losing cultural identity. Though the loss of culture and tradition is not a common problem, it is, without a doubt, an inevitable fate if revenue brought by tourism were to be given more importance than the preservation of culture.
Since majority of the popular tourist spots in the country have culture and tradition (e.g. festivals) as their main asset, this is certainly the least downside, yet just as important, to be considered.
The Life Well-lived
Ultimately, the potential to be called home depends on the capability of a location to support a comfortable, happy, and worry-free life. Life near high-tourism areas is a great deal option to pursue. These places support the needs of people through a variety of conveniences.
Characteristics like accessibility and locality features greatly contribute to the home experience satisfaction within an area. Also, if the increased opportunity of income-generating business caused by high demand for rental properties appeal to specific life goals, then being situated close to tourist destinations in the country is relatively beneficial.
A space situated near bustling tourist areas, places for opportunities, and pockets of nature are great requirements on what constitutes an ideal home. Among the top real estate developers in the country, Lessandra offers quality and affordable homes near tourist destinations all over the country. These communities are strategically located close to nature and nearby pools of opportunities to establish stable livelihoods.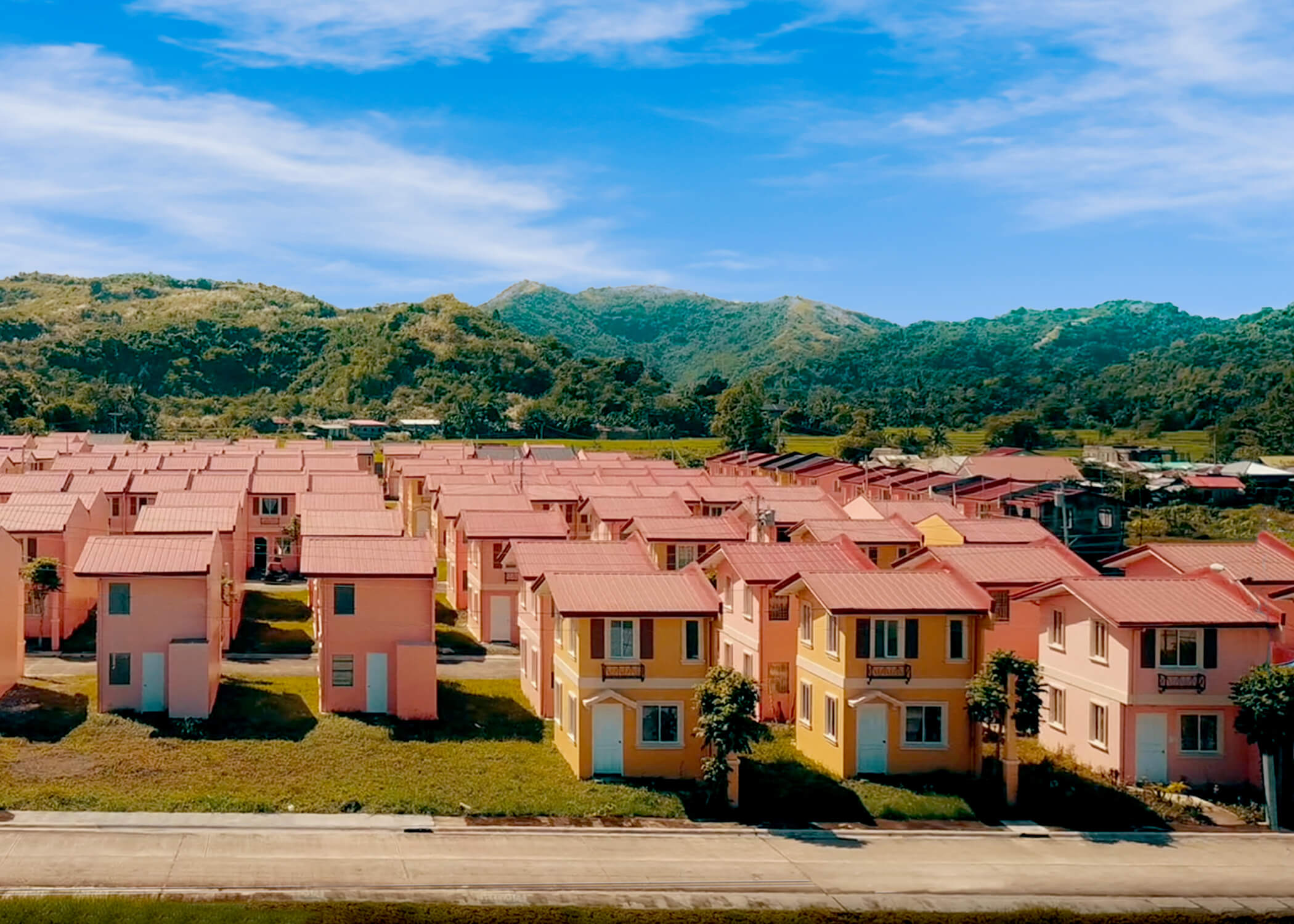 Lessandra communities come with amenities. These are leisure pockets homeowners can enjoy without leaving the confines of the subdivision. There is a clubhouse to celebrate milestones, play areas and swimming pools for leisure breaks, gated community phases with roving and stationary guards for security, and oftentimes, shuttle services for transportation in and out of the neighborhood.