Getting a quality and affordable house and lot sounds like an elusive dream for many. Thankfully, housing loans are there to make the purchase more attainable.
With such loans, you don't have to work, save, and wait for decades before you can buy your own home. To be clear, you still need to grind so you can pay back the money you've borrowed. On the bright side, you don't have to rent or depend on your family for a long time. Having your own place is a big step to becoming the independent person you're longing to be.
The question now is which options are available for you. In the Philippines, you can apply for housing loans from either Pag-IBIG or banks. While there may be microlenders out there, the said two choices are better in terms of the amount you can borrow. More importantly, real estate companies can offer assistance if you like to finance your purchase through a housing loan.
Which is better though: Pag-IBIG loan or bank loan? To help you choose, below are the advantages of each option.
Advantages of Pag-IBIG Fund Housing Loan
Lower and More Predictable Interest Rates
The Home Development Mutual Fund, or better known as Pag-IBIG Fund, is mainly intended to help Filipinos save and get a shelter. Because of this, its interest rates are among the lowest in the financing industry. It's also worth noting that, while there may be increases in the rates, they can't go beyond 2% per year as mandated by law.
As of January 2021, the current interest rate for a loan with a 1-year fixing period is 5.75%. If you're only looking at properties for sale for now, you can have an idea as to how much you can borrow once you decide to buy.
Longer Repayment Period
If you take a loan from the Pag-IBIG Fund, you have a maximum repayment period of 30 years. Obviously, you'll have more time to pay back the principal amount of your loan. Moreover, this means the amount you have to pay per repayment period is lower.
If you consider the compounded interest though, this may turn out as a disadvantage. To avoid this, you can simply choose a shorter repayment period.
Option for Low-Income Earners/Minimum-Wage Workers
The Pag-IBIG Fund now has a program known as Affordable Housing Loan for Minimum-Wage and Low-Income Earners. Thank to this, Filipinos who aren't earning much can also have a shot at affordable homes. More importantly, the interest rates are lower than the standard. With this, the borrowers are more likely to manage their finances.
In contrast, most commercial banks require applicants to have a monthly gross income of at least Php40,000 to qualify for a housing loan.
An Option for Younger and Senior Applicants
Pag-IBIG does not specify a minimum age for loan applicants. However, it's understood that you must be 18 years old to apply as a member. Then, you have to pay a monthly contribution for 2 consecutive years before seeking a loan. If you've started a business or career at a young age, you might be able to get a loan once you're of legal age and have paid contributions that cover 2 years.
Banks require their loan applicants to be at least 21 years old. However, there are additional requirements like being employed for a minimum of 2 years or having a business that's been thriving for 3 years.
As for the older generation, they generally have a hard time securing a housing loan. For such loan, the Pag-IBIG Fund and most banks won't entertain those who are already 70 years old and above. However, recent retirees or sexagenarians may still have a chance to borrow a short-term loan from the government-owned corporation. Pag-IBIG housing loan remains a viable option as long as you're not older than 65 years old upon application and not older than 70 years old upon loan maturity.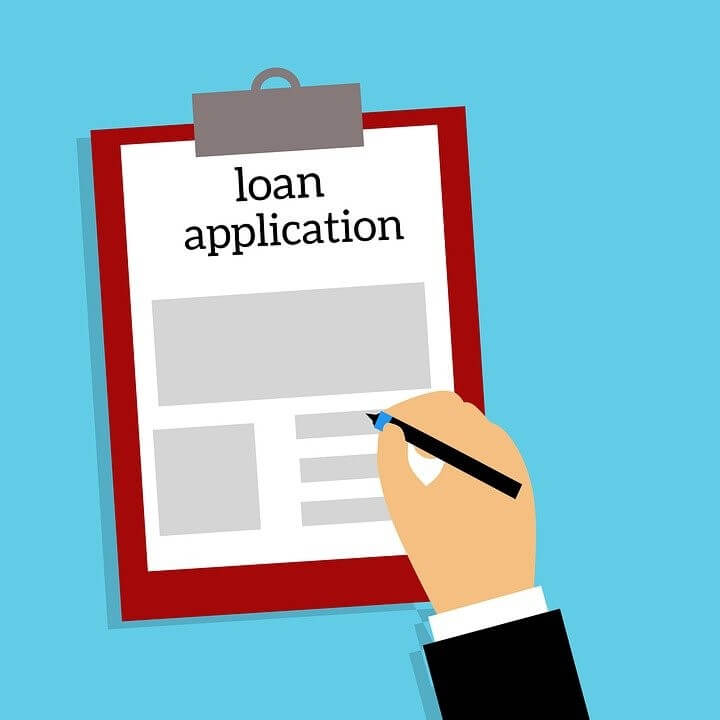 Source: https://pixabay.com/illustrations/loan-agreement-signature-business-4273819/
Advantages of Bank Loan
Competitive Interest Rates
The amount of compounded interest is usually the main factor that discourages people from getting a loan. But with a real estate investment like a Lessandra home, you can look forward to recouping such expenses in the future. After all, you can resell it to a higher value.
Furthermore, there are banks that offer competitive rates to attract potential homebuyers like you. For BDO, Maybank, and Security Bank home loans, the interest rates for 1-year fixing period are 6.25%, 6.75%, and 6.25% respectively.
Wide Range of Loanable Amount
With many banks and loan products to choose from, you gain a wide range of loanable amount if you opt to borrow from a bank. For most banks, the minimum loan amount you can get is Php 500,000. As for the maximum amount you can borrow, it could be up to 80% of the appraised value of the property you're buying. Such is also the case with PNB and Maybank's housing loans.
Higher Appraisal Value
Before a housing loan is approved, the real estate property must first be appraised. Banks usually appraise properties with a higher value. This partly explains how the loanable amount from them is higher.
No Need to be an Account Holder
You don't have to worry about membership and monthly contributions before you can apply for a bank loan. Even having an account on your chosen bank may not be required. So, if you need to borrow money as soon as possible, going to your preferred bank gives you a higher chance of getting a loan.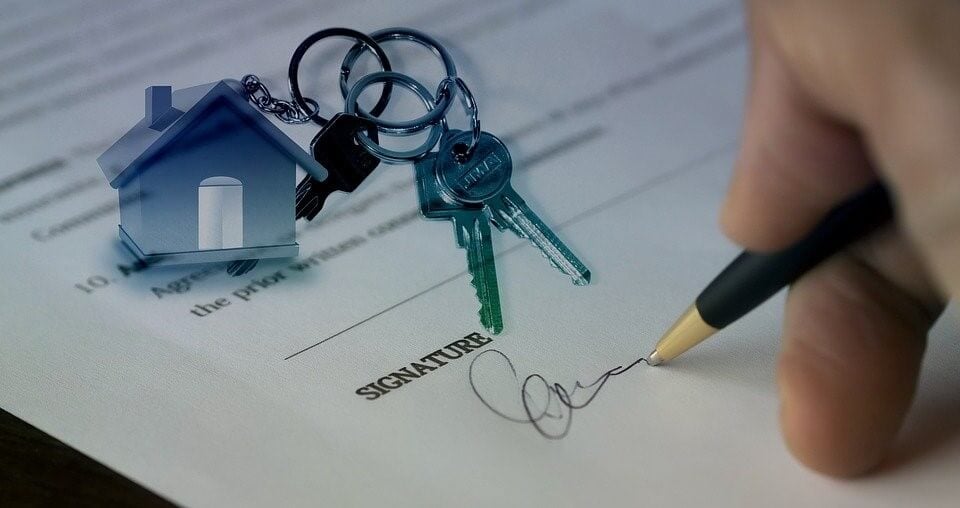 Source: https://pixabay.com/photos/sale-sold-hand-signature-house-3701777/
All in all, both Pag-IBIG and bank housing loans have their fair share of advantages. The better option between the two depends on several factors though. How much do you want or need to borrow? Do you like a shorter or longer repayment period? Take into account your sources of income as well. Are they stable enough to enable you to manage your debt?
Consider as many factors as possible to find out which financing option is right for you. You should also keep in mind that background checks are part of the loan application process.
If you're thinking of buying an affordable house and lot in the Philippines, browse Lessandra's house offerings. Get in touch with a representative for further guidance especially on the financing options available for you.
Sources:
https://www.pagibigfund.gov.ph/FAQ_HL.html
https://filipiknow.net/pag-ibig-housing-loan/
https://www.rcbc.com/home-loans
https://www.bdo.com.ph/personal/loans/home-loan/application-requirements
https://www.maybank.com.ph/en/personal/loans/maxihome-loan/home-acquisition.page