Overseas Filipino Workers (OFWs) are considered by many people in the country as modern-day heroes, not only because their remittances play a big role in creating a stable cash flow and in boosting and sustaining the country's economy, but also because of their sacrifices for their families.
OFWs are recognized here and abroad as modern-day heroes because they sacrifice a lot to give their loved ones a comfortable life. They sacrifice the time they can spend with their families and brave the risks and challenges in working and living abroad, to provide for their families' needs back home.
OFWs not only represent the Filipinos' resilience but also the Filipinos' skillfulness and talent outside the country. The opportunity to earn higher and of a better life attracts Filipinos to expand their horizons in other countries Filipinos working overseas know that there is no certainty as up to when they can remain on their jobs or companies. Given this scenario, aside from sustaining the families' needs back home, many OFWs save as much as they can to be able to invest in the Philippines for an additional source of income should the unexpected happen and for retirement purposes.
However, according to the Consumer Expectation Survey conducted by Bangko Sentral ng Pilipinas (BSP) in the second quarter of 2019, only 33.9% of the respondents put OFW remittances into savings and only 7.6% put them into investments.
The said survey simply shows the need for OFWs and their families to start thinking of ways to grow their hard-earned money. Since the future is at stake, careful planning and discipline are needed to ensure that their efforts will not go to waste. Several investment options are available in the market that would help them with their financial goals.
A list of the best investment in the Philippines for Overseas Filipino Workers
Real Estate Investments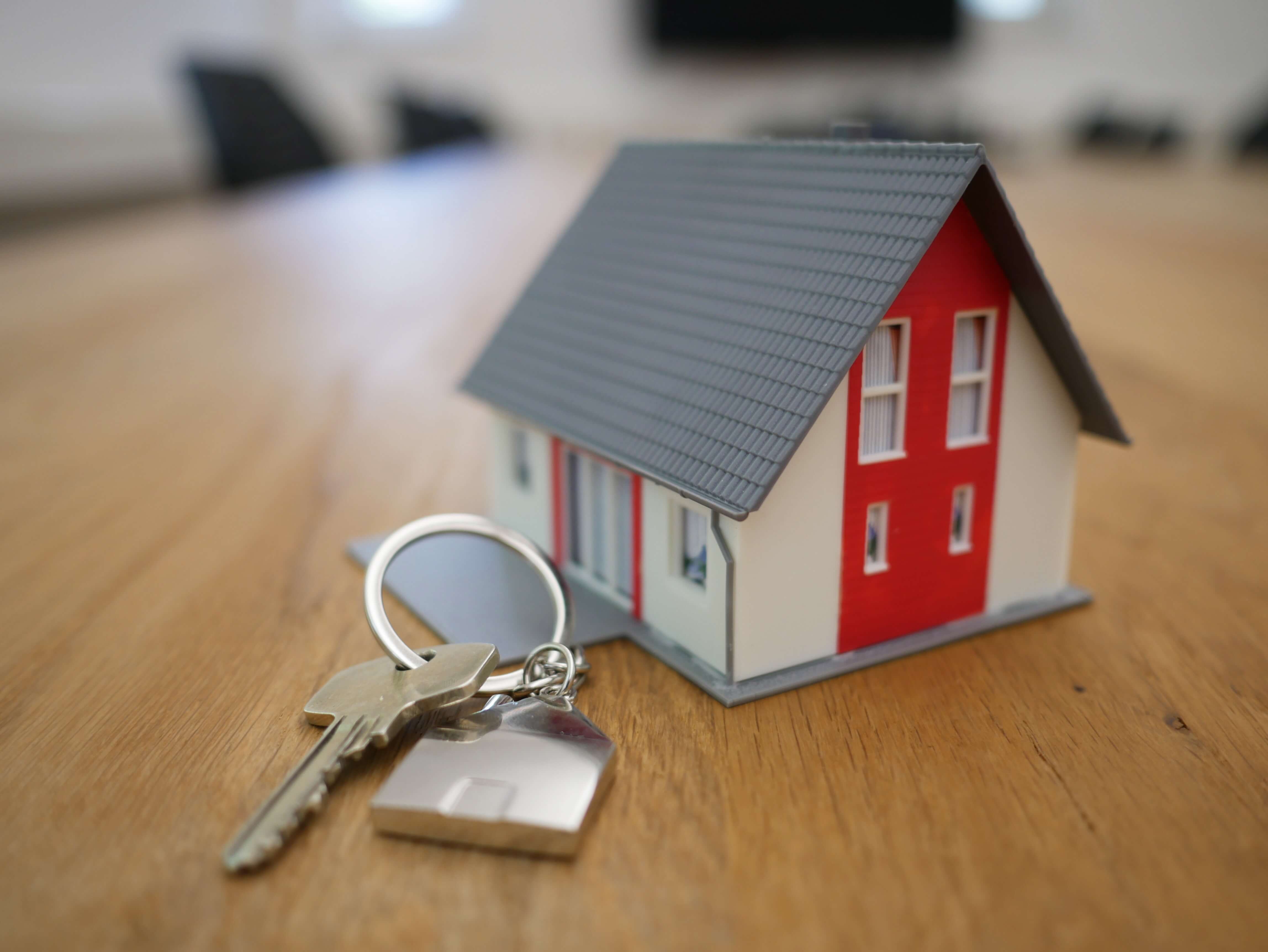 Photo by Tierra Mallorca on Unsplash
Real estate is one of the most preferred investments of OFWs because of its stability and long-term value appreciation. When an OFW buys a condo or a house and lot, he is not just buying an asset, he is actually getting an investment, given that the value of these properties appreciates over time, depending on market conditions.
For some, it is considered a big-ticket purchase that requires careful consideration but if they come to think of it, real estate properties are tangible assets compared to stocks and mutual funds. There are cases where the value of stocks and mutual funds fluctuate at a given time, but the worth of the real estate property would likely stay the same, thus, keeping any OFW from losing their hard-earned money.
The earnings from overseas, when converted to Philippine currency, provide investment opportunities in real estate within their first two years of working abroad as compared to Filipinos who are working in the country. With several affordable houses and lots for sale in the Philippines, investing in properties is a viable option.
There are various reasons why OFWs should consider investing in real estate. One of the top benefits of real estate investing is passive income. Passive income comes in different forms, one of which is through property value appreciation. The value of the property increases over time and usually changes for the better especially if demand for the area is high.
An affordable house and lot in a strategic location bring opportunities for a more rapid increase in value appreciation sooner than expected. Investing in an area where there is a huge demand for residential properties is a prudent choice as there will be a market that will readily accept leasing provisions.
Another way to gain from this investment vehicle is by buying an affordable house and lot on a pre-selling stage and sell it once the property value has appreciated. Different factors, such as location, will determine the gains from this type of effort.
If leasing the property soonest possible is the goal, a Ready-for-occupancy (RFO) house and lot or condominium will do the job. OFWs and their families may choose to lease the property for a long period as a residence or have it rented out on a short period of time, such as on a daily or weekly basis, through property rental sites like Airbnb. Having it rented out in shorter periods is especially viable in high tourism areas.
Another interesting way to turn the property into an income-generating asset is by converting it into something else. This can be done by converting an affordable house and lot into a cafe or a simple restaurant.
In investing in properties, OFWs should buy a property that will suit their lifestyle needs as well as their short-term and long-term goals. Once there is a clear picture of the property to buy, it is also important to study the area and the market that would create the demand, and would likely increase the value of the property. It is also important to choose a developer that has a good reputation and a high trust rating. Visiting different property listings online would come in handy for OFWs who want to see the different options for affordable houses and lots for sale in the Philippines.
You can also read more on real estate investing in the Philippines on fitzvillafuerte.com.
Crowdfunding
For OFWs and their families who would like to invest in real estate but cannot afford to shell a huge amount of money, they may consider investing through real estate crowdfunding.
Crowdfunding is a way to invest in real estate properties using small amount of capital from several individuals, which is usually done through crowdfunding platforms that bring together sponsors and investors.
This innovative practice has recently been introduced by Signet Properties, through its crowdfunding platform, Flint.
At Flint, they pre-funded all real estate properties, which means users can quickly purchase a share of the real estate property for as low as P1,000.
Mutual Funds, Unit Investment Trust Funds, and Variable Universal Life Insurance
OFWs with no time for actual stock trading may consider investing in pooled investment funds like mutual funds, Unit Investment Trust Funds (UITF), and Variable Universal Life Insurance or VUL Insurance.
Pooled funds allow people to chip in the game without the need for research and monitoring. They do not require much effort and time compared to other investments. There are professional fund managers who handle the account and all you have to do is to put in your money. Through these pooled funds, OFWs can gain or lose depending on which fund they choose and the market performance.
Mutual fund is a type of pooled fund that is collected from various investors. These investors become shareholders of the mutual fund which will then be invested in either stocks or bonds. UITF, on the other hand, is a ready-made investment that pools funds from investors with similar investment goals. The pooled funds will then be invested by professional fund managers in securities, bonds, or equities to ensure high returns. The most common type of pooled fund nowadays is the VUL insurance, which is a cash-value insurance that offers both death benefit and investment returns.
In VUL Insurance, the life insurance company has a professional fund manager who handles the fund of the clients. The investor or client can choose whether to put their investment in an equity fund, bond fund, or a mix of both. The earnings from this investment vehicle can also be used as a retirement fund.
There are various banks that allow OFWs to apply abroad as long as they have a savings account with them. These include BPI, Security Bank, and PNB, among others.
Balikbayad also offers insights on how OFWs can invest in Mutual Funds.
Stocks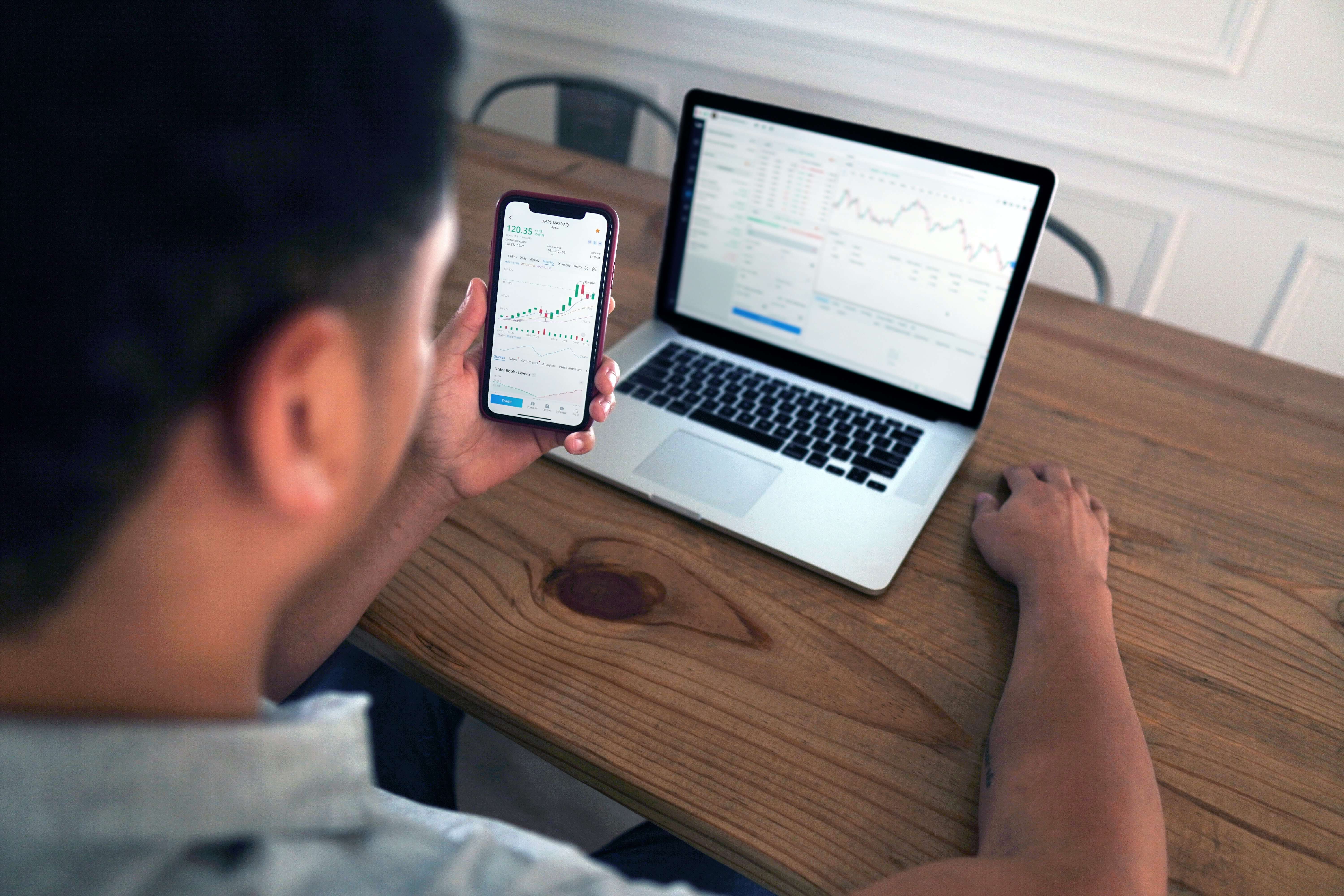 Photo by MayoFi on Unsplash
Some people say that investing in stocks is risky but come to think of it, stock investing allows your money to grow if done right. You just need to do a lot of research and monitoring to be able to grow your money. Worry not because there are a lot of stock investing seminars available online which are being offered for free by The Global Filipino Investor, COL Financial, and Marvin Germo's Stock Smarts.
You can also buy growth companies with long-term horizons that can help you manage your risks as you ride through the ups and downs of the stock market.
Good thing, there are various stock brokers that cater to OFWs, like COL Financial, which allows OFWs to open an account without the need to go to their office. They have an online facility that enables any OFW to buy and sell stocks directly from the site and fund the account through wire transfers.
There are also other online stock brokers that allow individuals to open an account for a minimum investment of P5,000, which gives OFWs an option to invest more every month by adding money to such initial investment.
Moneymax.ph is a helpful website to know more about stock market investing if you are new in this arena.
Business
One of the best ways for an OFW to grow his hard-earned money is by franchising a business. It enables an OFW to learn the ropes of running a business that has already been tried and tested in the market.
There are various business franchises that OFWs may explore. For small franchises, there are food carts and kiosks with starting capital of P50,000 to P900,000. Meanwhile, big franchises such as cafes have a starting capital of P800,000 and up.
Franchising a business enables OFWs to earn extra income but before venturing into such business, OFWs have to make sure that they have enough capital and buffer since there is a big tendency to spend more than the starting capital.
Since OFWs are based abroad, there should be someone in the country who will manage the business and its day-to-day operations. OFWs should have reliable business partners whom they can trust to run the business while they are away.
Pag-IBIG MP2
The Modified Pag-IBIG Saving II (MP2) is a five-year voluntary savings program that allows a minimum investment of P500 for MP2 with the option to put in a higher amount to be able to earn higher dividends.
OFWs can earn through MP2 via its annual dividends with interest rates that are higher than time deposits and even mutual funds. Earnings from the MP2 are also tax-free and government-guaranteed, so it's safer and more secure to invest.
SSS Flexi Fund
SSS Flexi Fund, just like the Pag-IBIG MP2, allows OFWs to enjoy risk-free and tax-free benefits. Although primarily meant for retirement, SSS Flexi Fund can also be used to cover financial needs through an early withdrawal. Meanwhile, OFWs can also earn incentives when they do not make any withdrawal or benefit claim within a period of one year.
PERA Investment
Personal Equity and Retirement Account (PERA) is a voluntary retirement investment program where the money is invested in various channels such as bonds, stocks, mutual funds, and UITFs.
Earnings from PERA are also tax-free and OFWs can invest higher amounts with a maximum of P200,000 annually as compared to non-OFWs with a maximum investment of up to P100,000 annually.
Check the articles at Pesolab.com to get more information on PERA investment.
May it be for OFWs or locally-based individuals, every cent of the hard-earned money is very important and should be well spent. Nowadays, many investment vehicles are available that one may explore. It is best to arm oneself with enough information on these various investment opportunities before jumping into making that big decision. Learn the advantages and disadvantages and choose the one the suits your needs, depending on your financial capability, investment objectives, as well as your risk tolerance.
On real estate investing, check Lessandra, an affordable house and lot developer from the most trusted in the real estate industry, Vista Land. Lessandra offers quality and affordable homes in more than 40 communities in the country. Visit the project listings to get a glimpse of the communities. OFWs may send inquiries through the website or through the Official Facebook page at LessandraOfficial.
---
For more information on property investments, house designs, and information on how to buy a house and lot in the Philippines, visit Lessandra's Lifestyle and Home Investment articles.