Building wealth and aiming for growth are the ultimate goals of investing. Strategies and methods to be used will depend on factors such as the amount of risk that you are willing to take, the return on investment that you want to earn, current market and economic status, the time horizon, the amount of money that you are willing to put, and the type of investment vehicle that would suit your preferences.

As they say, the first step is always the hardest. If you are new to investing, learning about it can be very intimidating since you will invest your time, effort, and your hard-earned money with accompanying risk. This is just one good reason why it is essential to acquire the necessary knowledge before starting the venture. Studying it will help you to manage your expectations, know the risks, and for you to create a game plan using strategies and tips from the experts.
The investment industry today offers different options to investors. The popular investment vehicles in the market are stocks or shares, investment funds, and bonds. Another viable option to consider is investing in real estate. Investors will purchase real property to derive earnings from it in the future. Here are a few reasons why you should consider investing in real estate.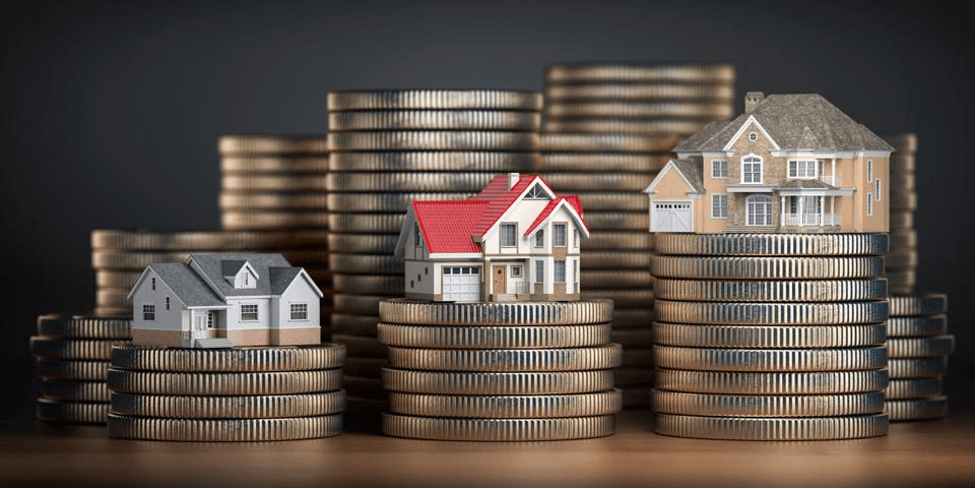 Source: https://www.forbes.com/
Real properties are immune to inflation. There is no need for you to worry about the negative impacts that the economy can create. Real estate is not affected by it. It is a hedge against inflation. It is the only type of investment that adverse situations result in appreciation of its value. Real estate is considered one of the safest forms of investment.
It offers a steady inflow of earnings. Real estate investments provide reliable and consistent income. This passive income can help you build your portfolio or make you extra funds to set aside.
You are the owner of the property. This gives you the feeling of security towards your investment because you hold its ownership. Moreover, you get the freedom to do the decision-making and become your own boss.
It is easy to finance real estate. You have the option to borrow money from financial institutions like banks for the acquisition of the property. Moreover, it is made easier because of government agencies offering affordable and flexible loan products such as the Pag-IBIG Housing Loan that offers up to 30 years repayment period.
Over time, the value of real estate appreciates. Here are two reasons why its value increases. First, rental rates that continue to rise because of the increasing demand for these type of facilities. Second, the value of real estate increases due to land scarcity.
You are creating jobs that helps the local economy. From the point of construction up to the actual operations, you have the opportunity of helping the local economy through hiring people.
In investing in real estate, your earning potential can be limitless. There is no such thing as "capping" of returns when it comes to real estate investment. This provides professionals, entrepreneurs, and OFWs investment opportunities to build their wealth from passive income. As long as the property provides for the demand in the market, it will earn.
For other insightful information about real estate in the Philippines, check small-bizsense.co, and ofwguru.com. for other investment options for OFWs. You may also find relevant and timely articles about real estate investment and how to buy affordable house and lot in the Philippines in Lessandra's Lifestyle and Investment Blog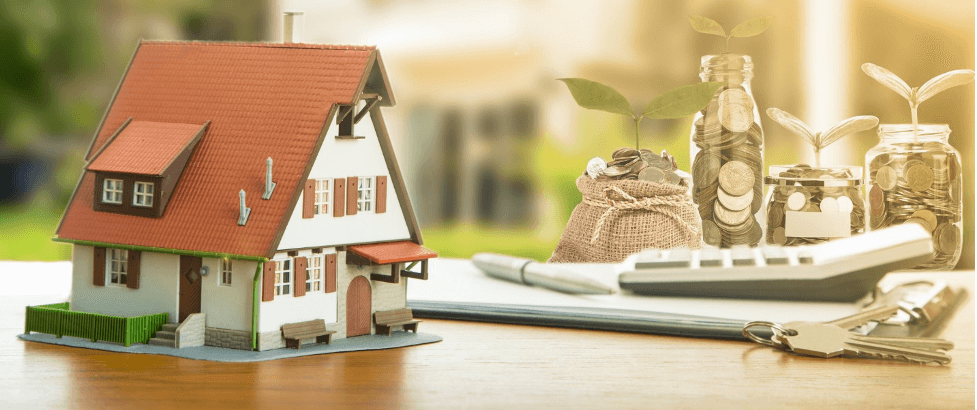 Source: https://www.withum.com/
How to get started?
First things first. You need to understand the different categories of real estate investment. This will help you determine which among them best suits your capacity and which will help you achieve your goals. The following are classified according to their purpose.
1. Homeownership
If you would buy a property, a house and lot for example, and you decided to be the one to occupy it. This still means that you are investing your money because its value continues to appreciate over time. But remember to be mindful of maintaining funds for emergencies such as major repairs since you will be the one to shoulder it. Also, this significantly helps preserve the value of the property.
2. Rental Properties
Residential Real Estate

This type of real estate investment consists of homes for residential rental purposes. This includes single-family homes, duplexes, and townhouses. Many affordable house and lot in the Philippines are well suited for this purpose if you do not intend to construct one.
Commercial Real Estate

The property is subdivided into stalls or offices rented out exclusively for business purposes. A few examples are shopping centers, restaurants, and stores. These properties are commonly situated at prime locations.
Industrial Real Estate

This is a large-scale property used to build warehouses and storage, factories, and manufacturing units. This type of real estate has a continuously increasing demand due to the popularity of e-commerce. It's a good time to take advantage of it.
Raw Land

A vacant land rented out for farming or ranching which requires a sizable portion of land.
Special Purpose

These are properties that have specialized or limited use, and has a unique layout depending on its purposes such as hospitals, cemetery, and religious buildings.
3. Fix and Flip Properties
This involves finding residential properties which can be acquired at a low price. These properties are purchased, repaired, and renovated before selling them at a higher price.
When you have decided as to what type of real property you want to invest in and how you want to derive earnings from it, it's also necessary to know the crucial factors that you need to look out for to protect your investment.
Residential real estate, like a house and lot, is the safest option to invest in. This is because its return on investment is literally guaranteed. It is taking advantage of the fact that one of the basic human needs is shelter so it never goes out of demand.
When you're starting in the real estate industry, initially treat earnings as passive income and not the main source of your cash inflow. It is still important to have a secured personal income to help you be resilient in times of financially challenging periods.
Even with the availability of the option to borrow funds, investing in real estate is capital extensive. It is important to plan ahead of time and determine how much money is needed to perform the investment and how you will be able to meet it. Identifying and addressing this crucial factor beforehand will lessen the chances of financial stress that you may encounter in the future.
Be meticulous with the details of the property. Location and quality are top priorities. These will determine the rental price and the value of the property. For example, if you are buying an affordable house and lot, opt for the ones that are situated in prime areas, like the Lessandra homes. As a housing brand under the most trusted developer in the Philippines, Vista Land, Lessandra offers strategically situated homes in more than 40 communities nationwide, ideal for investment. All Lessandra communities have high-quality and affordable homes, which provide the best value for investment.
If you intend to rent out the property, it is important to consider the type of tenant that you prefer. Many of the starting real estate investors often neglect this but later on realize how important it is for tenants to have a good rental background. It is not uncommon for rental properties to write off overdue receivables from renters who have not paid their obligation. This is a huge waste of time, effort, and money.
Visit philpropertyexpert.com for related articles on real estate industry in the Philippines.
The Real Estate Investment Strategies You Need to Know
Being the captain of your ship can be very exciting and daunting at the same time. In decision making, it is essential to know your options and weigh the benefits alongside them. Your strategy is your game plan. Defining your strategies will serve as your guide in paving the way to achieve your goals. The following strategies are the most common ways to start your real estate investment journey.
1. House Hacking
In this strategy, you will live in a home that, at the same time, generates income for you. This is by renting out a portion of your residence like a spare room, guest house, or basement. This rentable extra space will earn while you are learning the landlord business.
2. Fix-and-flip
The nature of the business is buying a home, renovate it, and sell it at top price for profit.
3. Live-in-Flip
A strategy where you acquire and move into a home with the intention of fixing it up and resell it for a profit. This process takes about two years.
4. Wholesaling
It is the strategy where you will find good deals on real properties and then resell them quickly with a small mark-up.
5. Short-term Buy and Hold Rentals
This strategy involves purchasing and holding properties for rent over a short period of time. This strategy relies on the forcing of property appreciation by raising rentals and remodeling.
6. Rental Debt Snowball Plan
It's a strategy where you will concentrate all the cash inflow to pay off debt one at a time. This is a strategy for building your equity.
7. All-cash rental Plan
This one is different from the rental snowball debt plan in a way that this uses cash for the purchase of properties instead of a mortgage. However, the game plan is the same. You will save up cash and buy additional investments in properties in cash. This will save you from all mortgage-related expenses and, at the same time, you can get good deals through cash discounts.
The Ultimate Question: How to earn from real estate investment and when will the earnings start to flow?
There are three most common ways to earn from investing in real estate.
First, if you acquired a house and decided to be the homeowner, you will still derive an additional value of the property through appreciation. This is affected by the development around the area where the property is located. The more progressive the location is, the higher the appraisal of the property would be. The return is measured by getting the difference between the acquisition price of the property and its current market value. If you plan on selling it in the future, holding the property for a longer period of time will increase returns.
The second is through rent and lease income. This earning applies to rental properties such as residential, commercial, industrial, and raw lots that are rented out. This gives a regular and steady income to the investor. The return on investment can be determined after all cash outflow resulted from the acquisition has been covered by the rental income.
The third is through mark-up. This applies to properties from fix and flip companies. Compared to the other ways to earn from real estate investment, this one takes the shortest time. You will get your returns immediately after the property is sold. Earnings can be computed by deducting the acquisition cost and all other expenses from repairs and renovations from the selling price of the property.
The Takeaway
Just a few more useful and simple tips to remember.
Find properties in an emerging neighborhood. This will offer growth potential to your property. Properties that are situated in continuously developing communities, like Lessandra's affordable house and lot, create added value to your investment.
Address maintenance issues immediately to avoid the hassle brought by bigger maintenance problems. Moreover, it will save you a lot of money.
Set a goal, a budget, and a timeline.
Always keep a contingency fund to save you from rainy days.
Never stop learning about your market and the tricks of the trade.
Real Estate investment is indeed at its peak and still growing. Even the demand for it has grown stronger. This proves their feasibility and viability. As escapeartist.com wrote, the Philippine real estate market is steadily rising as a promising investment option. Surely, it's a felicitous time to invest in real estate. Take the chance!
Sources:
https://www.mashvisor.com/blog/benefits-of-investing-in-real-estate/
https://fitsmallbusiness.com/benefits-of-investing-in-real-estate/
https://learn.roofstock.com/blog/benefits-of-investing-in-real-estate
https://www.investopedia.com/terms/r/realestate.asp
https://greatperformersacademy.com/wealth/10-crucial-factors-you-need-to-consider-when-investing-in-a-property
https://small-bizsense.com/real-estate-in-the-philippines-a-great-investment-option-for-ofws/
https://www.ofwguru.com/guides/5-smart-investments-for-ofws/
https://greatperformersacademy.com/wealth/10-crucial-factors-you-need-to-consider-when-investing-in-a-property
https://philpropertyexpert.com/category/real-estate-investing/
https://www.escapeartist.com/blog/ten-reasons-why-real-estate-investment-is-common-in-the-philippines/
http://myfinancialcoach.ph/article/real-estate-ofw