Boracay, Palawan, Siargao - these are just some of the best travel destinations, not only in the Philippines, but in the world. With their pristine white beaches and paradise-like islands, it is no wonder why they have been globally recognized. However, aside from these well-known destinations, there are so much more to discover in the localities of the country, from North to South. In this article, let's first rediscover the Luzon region.
The Hidden Gems of Luzon
Pampanga
Being the Culinary Capital of the Philippines, Pampanga is known to have superb food and delicacies. Talking about food, one of the restaurants getting popular is Amante Ribs & Steaks in Clark Freeport. The pandemic cannot stop this rodeo-themed restaurant from offering their eat-all-you-can delectable dishes. Given the safety protocols on buffet restaurants, it is quick to adapt by serving their previously buffet menu to the patrons, refillable. Their best-selling dishes include the tender and mouth-watering roast beef and baby back ribs, while their coffee jelly and maja blanca are also a stand out.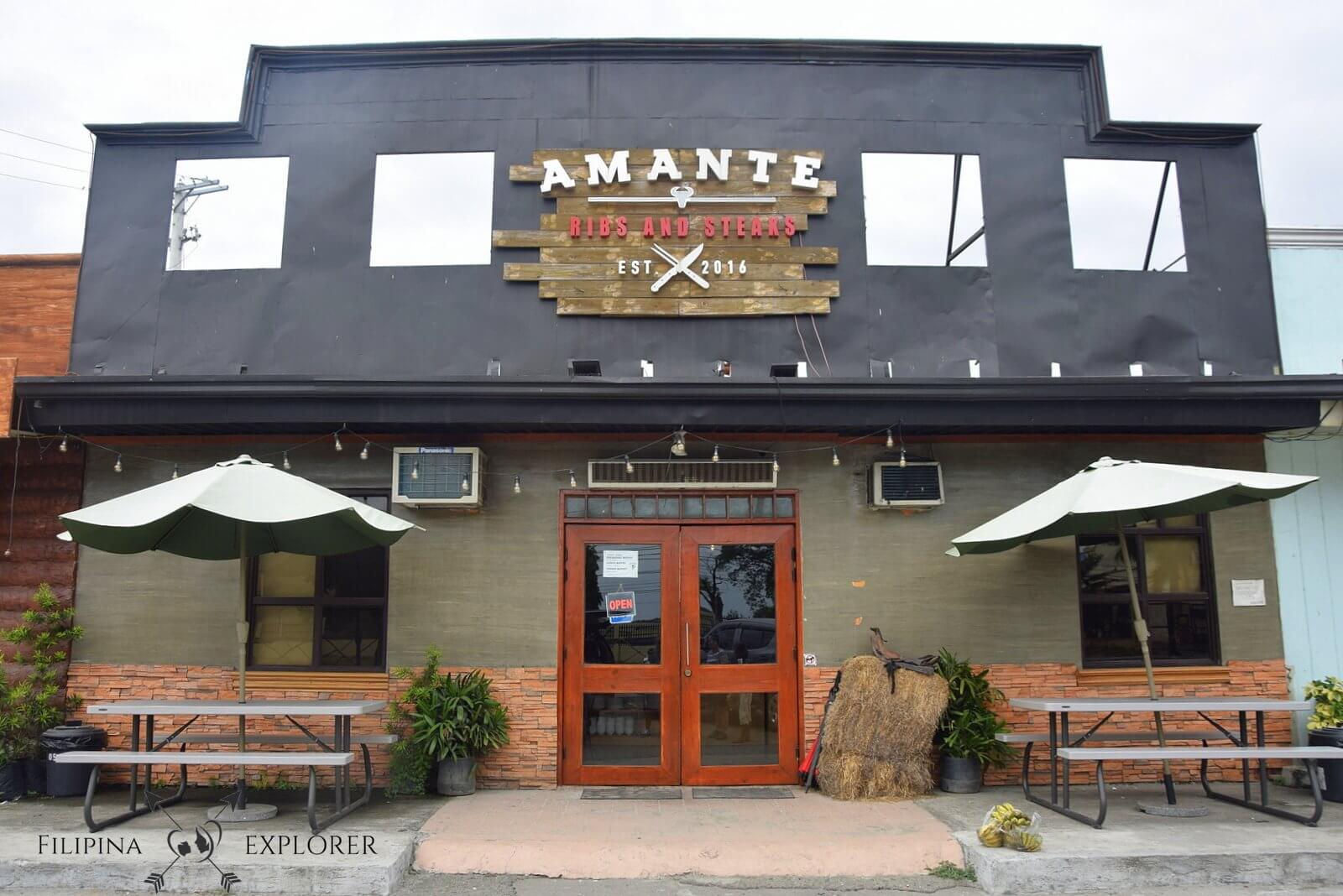 Photo source: filipinaexplorer.com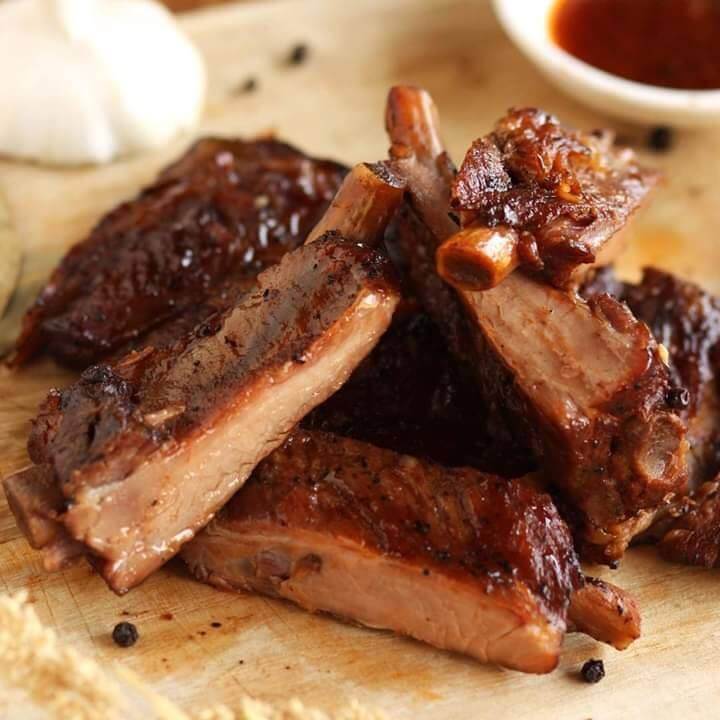 Photo source: Amante Ribs and Steak Facebook Page

Aside from delicious foods, Pampanga is also a place for rest and relaxation, take for example the Puning Hot Spring. Located in Porac, Pampanga, Puning Hot Spring is built on the lahar formed from Mt. Pinatubo's 1991 volcanic eruption. Today, Puning Hot Spring has pools of spring water coming from Mt. Pinatubo. After soaking in the therapeutic spring water, try the unique volcanic sand spa wherein you'd be covered with t warm sand. After which, sulfur mud will be applied to your body which, accordingly, provides the skin a healthy glow.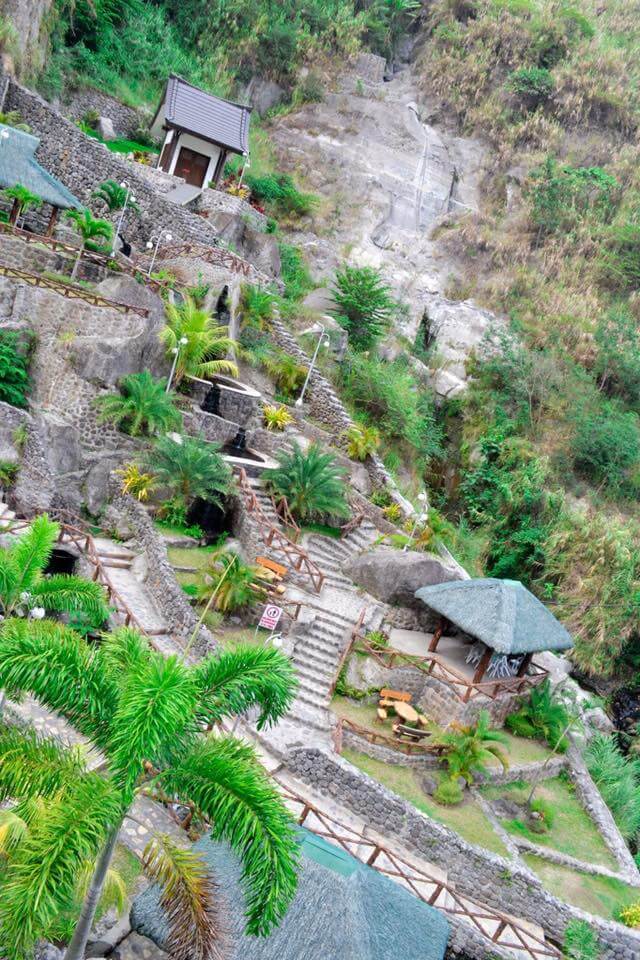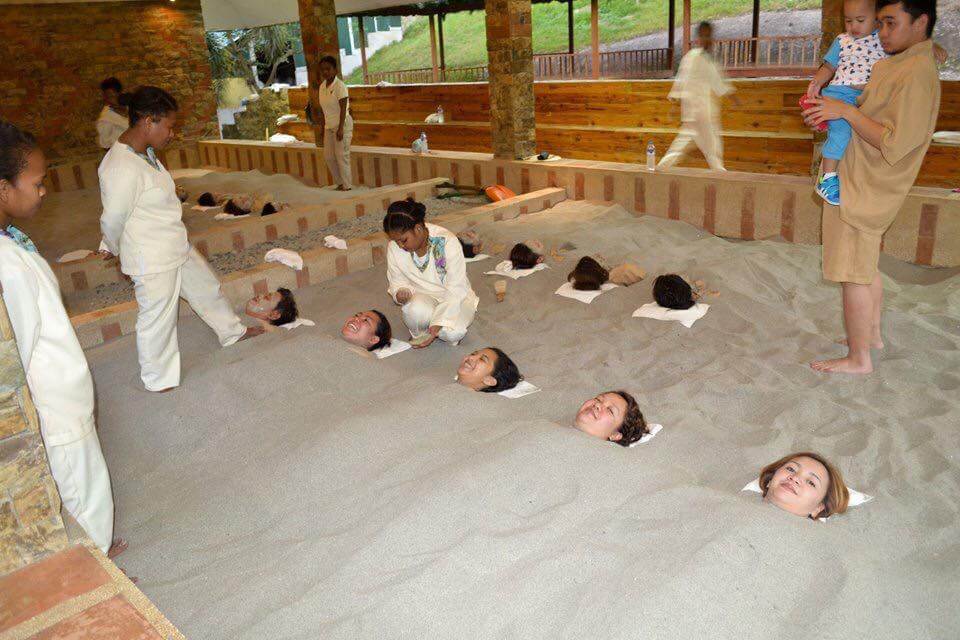 Photo source: Puning Hot Spring & Restaurant Facebook Page
The diverse offerings of the province do not only encourage many to pay it a visit but also to explore getting their own house and lot in Pampanga. Residing in Pampanga offers many opportunities as it thrives even in the business aspect. In 2018, there were about 26,000 businesses registered in the locality1. Residents also benefit from infrastructures such as the Clark International Airport and major thoroughfares of North Luzon Expressway (NLEx), Subic-Clark-Tarlac Expressway (SCTEx), as well as MacArthur Highway. With its thriving business activities coupled with recreational offerings, getting a property, like a house and lot, is one many are keen to do. Fortunately, there are affordable house and lots in Pampanga offered by developers like Lessandra.
Nueva Ecija
The Rice Bowl of the Philippines. Nueva Ecija is known for its rice produce, but it also has its hidden tourist gems and among them is the Minalungao National Park, an ecotourism destination in the North of Metro Manila. Minalungao National Park is a 2000-hectare protected area in the foothills of Sierra Madre. This untouched travel destination takes pride in its emerald green waters and unique limestone formations. Travelers and nature lovers have so much activities to enjoy in this piece of treasure - swim in the clear waters, cliff dive from the exhilarating rock formations, explore the cavern, or hike your way up the 1,000-step leading to the man-made cross and get a spectacular view of the area.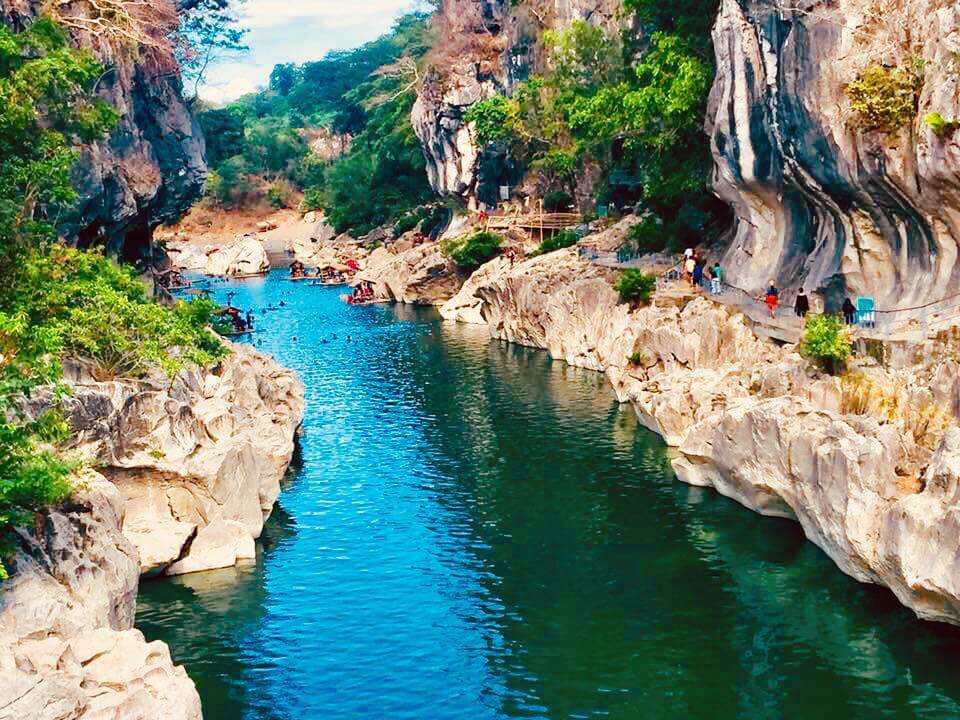 Photo source: https://www.reddit.com/r/Outdoors/comments/c9ag7p/minalungao_national_park_nueva_ecija_ph/
Aside from natural wonders, Nueva Ecija is also a seat to history and religion. A famous cathedral in Cabanatuan, Nueva Ecija Saint Nicholas of Tolentine Parish Cathedral. It is one of the popular historical landmarks in the province, its convent being once the seat of power of President Emilio Aguinaldo in 1989. The cathedral was also the place of death of Filipino general and hero Antonio Luna.

Photo source: https://stnicholasoftolentinebronx.org/
The rich culture, sights, and agricultural produce of Nueva Ecija make it an ideal home outside the busy and overcrowded cities of Metro Manila. Affordable house and lots in Nueva Ecija are also available making it easier to invest in a property in the province.
If you're searching for affordable house and lot for sale in Nueva Ecija,visit https://lessandra.com.ph/project/lessandra-nueva-ecija.

Cagayan
Drive further north and reach the spelunkers', trekkers', and gamefishers' paradise.2 Among the top sights of Cagayan Province are the Callao Cave, Anguib Beach, and Cape Engano. But did you know that there is another enchanting site in Cagayan located in the municipality of Baggao? This spot is the Blue Waterfalls and Cave. From the name itself, you would already know that it showcases majestic clear waterfalls. The natural waterpark has a stunning view with vines, orchids, and rock formations. To reach the blue lagoon, you can trek the river or through the forest. Baggao's Blue Waterfalls and Cave is perfect for swimming and canyoneering.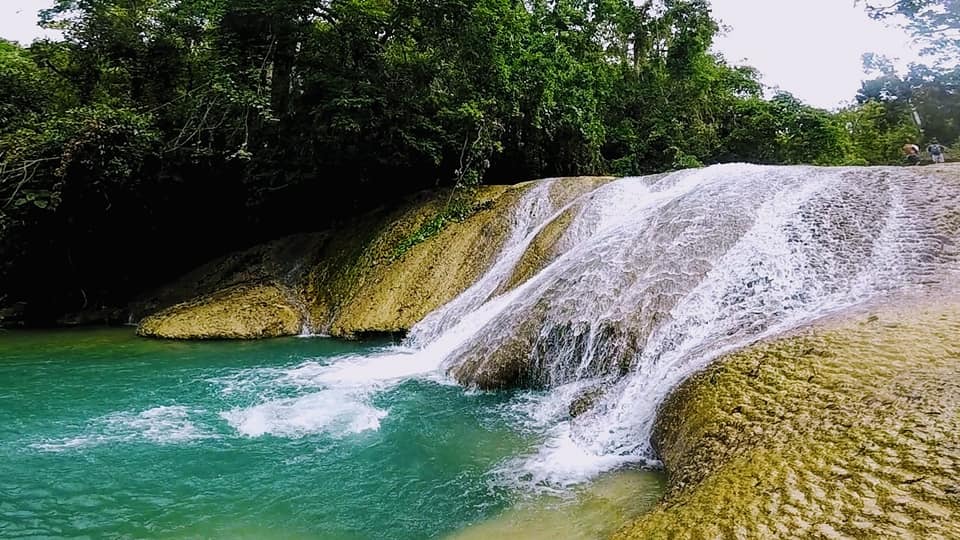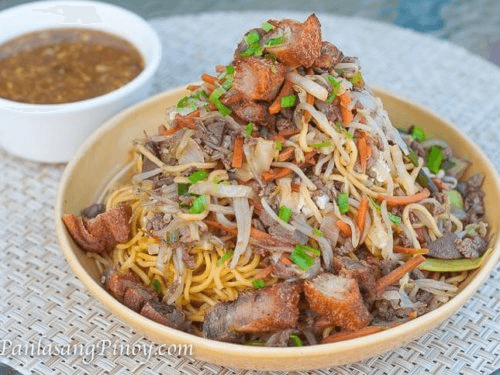 Photo source: Panlasangpinoy.com
Pancit Batil Patung or Pancit Tuguegarao is a version of Filipino's popular noodle dish - pancit. It's made of pancit miki, vegetables, egg, and bean sprout but what makes it unique is the use of carabao meet as part of the ingredients. The dish that started in Tuguegarao, the capital of Cagayan, is a must-try when visiting the province. Discover more travel destinations in Cagayan, visit this link.
If you want a home wherein nature blends with progress, take a look at the wondrous Cagayan. As a booming location, different developers have been offering affordable house and lots in the area. Lessandra, for example, has affordable house and lots in Cagayan and in its capital, Tuguegarao.
To know more of the Lessandra's affordable house and lot for sale in Cagayan, visit https://lessandra.com.ph/project/lessandra-cagayan, and https://lessandra.com.ph/project/lessandra-tuguegarao for affordable house and lots in Tuguegarao.
Cavite
Going down the south, there are also numerous places and items to discover. Part of the CALABARZON regions, this province in the South of Metro Manila is a popular residential area due to its development and proximity to the city. A land known for its rich play in history, it is also an underrated travel destination. Most would be familiar to Tagaytay, but aside from Tagaytay, one location worth visiting is Amadeo. Amadeo is known for coffee as it's the largest area devoted to coffee planting. This locality of Cavite is also the home to Balite Falls. Take a reprieve with its waterfalls from which you can jump off. The catch basin also has a spot safe for children to swim at. With only a minimal fee, you can gain access to Balite Falls, have a quick break from the hustle of the city and take refuge in its clean waters and revel at the beauty of nature. This peaceful and relaxing ambiance is only two hours from Manila.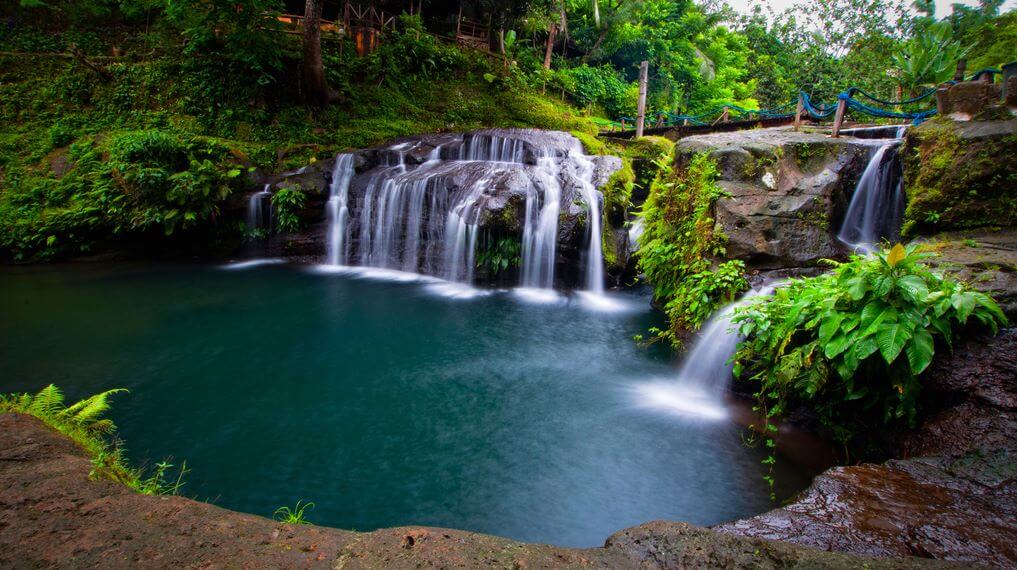 Photo source: Balite Falls Facebook Page
If arts is what you are looking for, another spot to visit is the Alitaptap Artists' Village (AAV), also in Amadeo. It is a community of artists where you can find artworks and sculptures around. Paintings are put on exhibit and different workshops are held for arts students and teachers, which you can also sign up for. AAV is the home to Paghilom Arts Fest. One with nature, it also has vegetable and fruit gardens.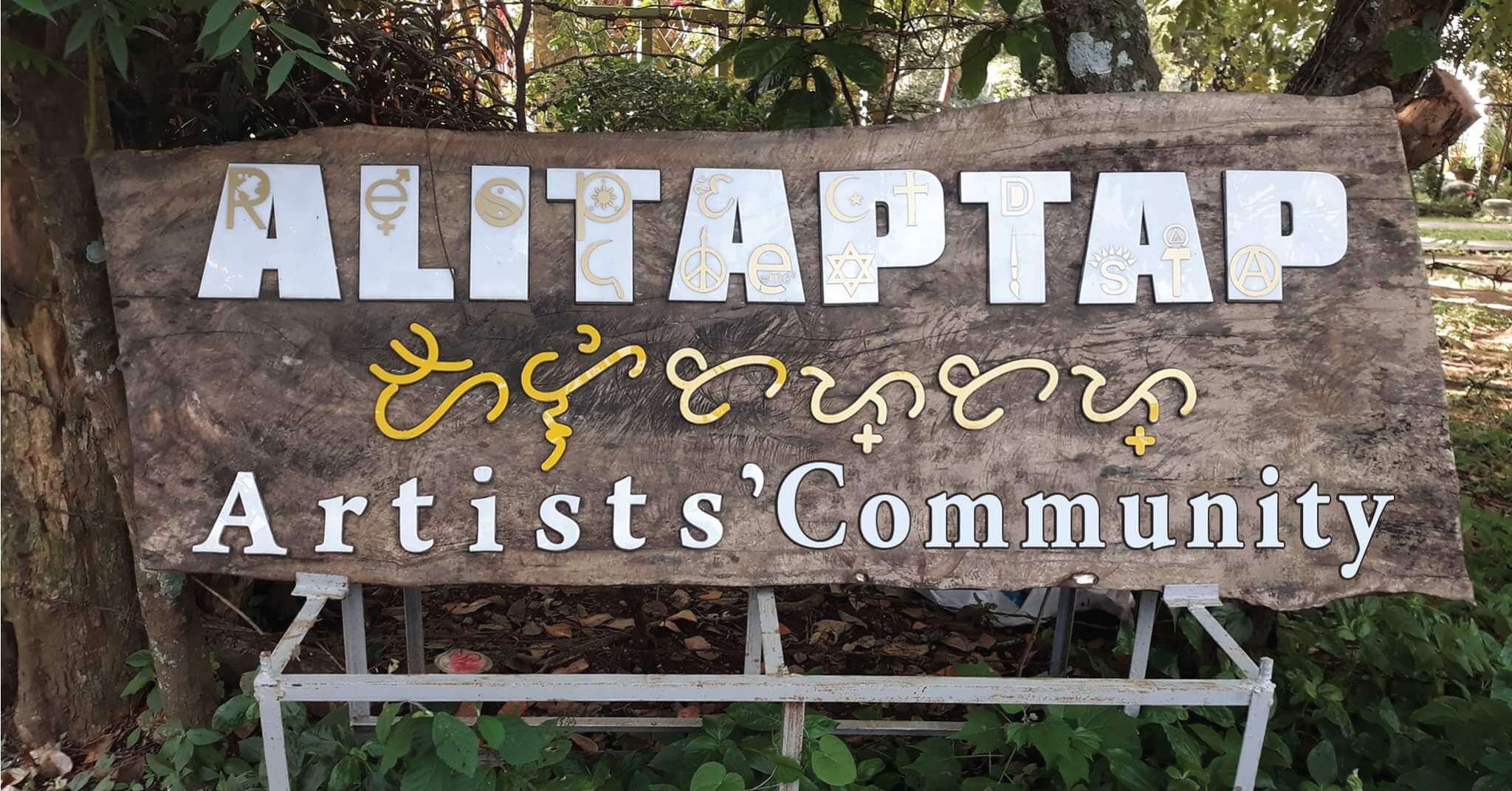 Photo source: Alitaptap Artists Community Facebook Page
History, culture, and nature are just some of what Cavite can offer. Accessible to Metro Manila through the major transport networks of South Luzon Expressway (SLEX), Muntinlupa-Cavite Expressway (MCX), Manila-Cavite Expressway (CAVITEX), residents are able to take advantage of the business and career opportunities inside and outside the province.
To see house and lot offerings in Cavite, visit Lessandra.
Batangas
Another one from the South. Batangas would probably be best known for white-sand beaches and mountains for hiking and trekking. Other than the already popular destinations and activities, there are other worth noting in this province like Il Capo A Gentleman's Barbershop. Yes, a barbershop, but this is unlike any other. Located inside the Hotel 1925 in Lipa, Batangas, Il Capo is a high-end barbershop which offers more than just haircut services, it doubles as a bar and hangout place where you can drink and dine. The interiors, furniture, and ambiance would make you feel like you are out there to relax.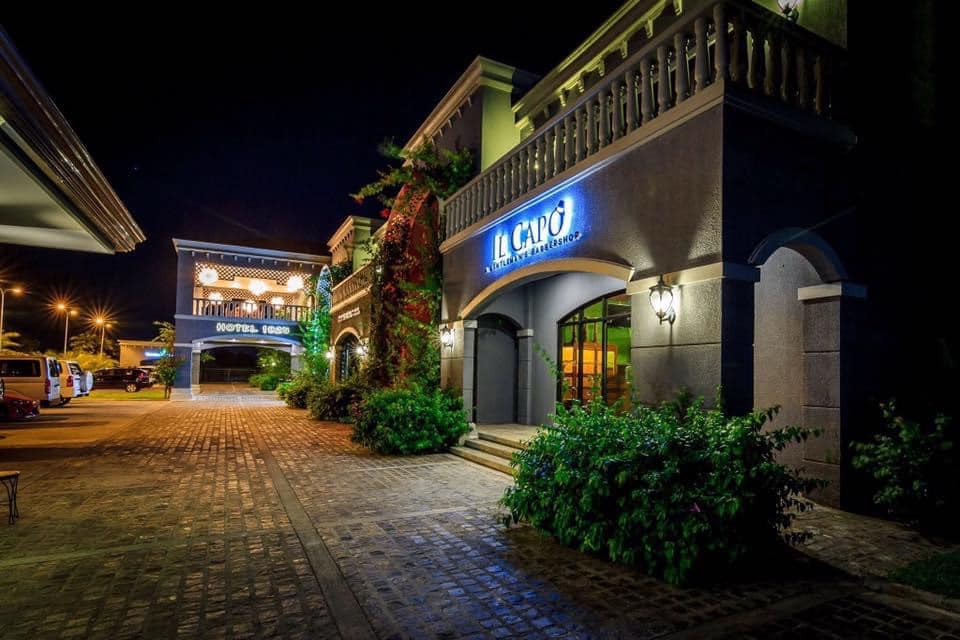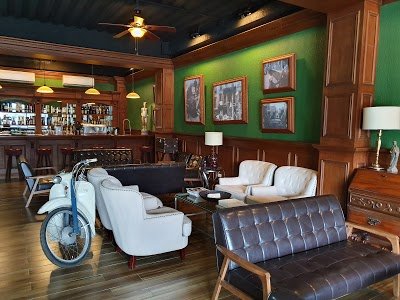 Photo source: https://maps123.net/en/PH/il-capo-a-gentleman-s-barbershop-p228824
If you love going to Ilocos to see the ancestral houses, then you would also love to see Goco Ancestral House in Taal, Batangas. The Goco House was built in 1876 by the couple Juan Cabrera Goco and Lorenza Deomampo and was restored in 1999, after Taal was declared a National Heritage Town by the National Historical Institute.3 A tour of this beautiful home would you take back in time, the details and interiors, as if you're still in the Spanish era. The tour is even more enticing with their homecooked Taalenos specialties like Panutsa topped with sea salt, Adobo sa Dilaw, and Suman con Tsokolate.
To learn more of Batangas' tourist attractions, read Batangas: Top Destinations Down South!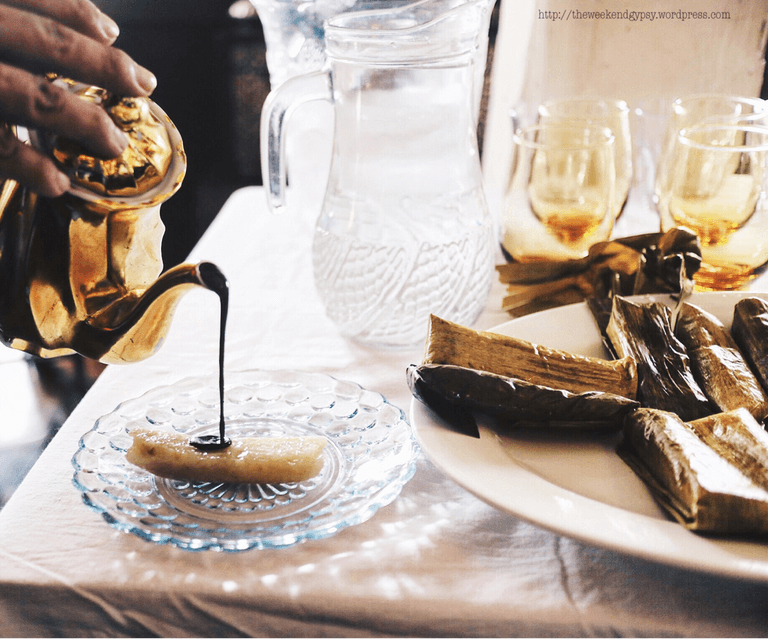 Photo source:; https://theweekendgypsy.wordpress.com/2016/08/14/food-trip-series-9-must-try-dishes-in-taal-batangas-2/
Batangas brings to residents and tourists alike diverse offerings from beaches, mountains, and even to local delicacies and historical landmarks. If you want to be part of this rich community, start checking properties in this South Luzon province and make it your permanent residence or your secondary home. Quality and affordable house and lots are plenty in this province giving opportunities to property intenders. Lessandra communities are available in Batangas City, Lipa, San Juan, Malvar, and Sto. Tomas.
Home in the best locations
Travelling and discovering the hidden gems in different localities is fun and exciting but living in these locations or near these locations is also ideal as it would save you time and effort whenever you need to take a breather from a busy life. Another option is to get a secondary home so you can fully enjoy your vacation in the comforts of what you can still call your home. You can also benefit from having it rented out or leased and gain an additional source of income while you are away.
However, as these are also progressive cities and provinces, finding quality and affordable homes may pose a challenge. With a good location comes high property value. These locations do not only offer tourist spots but also convenience as infrastructure and road developments are usually prioritized in tourist-driven areas. On top of that, different businesses also thrive, making them more appealing to property investors.
In these locations, one housing brand stands out with its offering of quality, maaliwalas, and affordable house and lots. From the most trusted in the real estate development, Vista Land, comes Lessandra. Recently recognized by London-based site Start Up Pill, Lessandra is an innovating housing brand present in more than 40 locations nationwide. Lessandra homes are situated in the best locations accessible to major transport networks, commercial establishments, institutions, hospitals, and other daily necessities and tourist spots.

You get the best value from your investment with Lessandra as Lessandra homes are affordable and easy-to-own, with various payment schemes. Its five pillars of: Quality homes, Accessible location, Maaliwalas community, Easy-to-own, Guaranteed safety and security, further assure that every Lessandra home is investment-worthy. From townhouse for sale Arielle to single firewall homes of Criselle, Ezabelle, Frielle, and Sienna, there is a home that fits your property investment goal. Additionally, with its digital innovations, finding your dream property is easy. You can check all of Lessandra's affordable house and lot for sale over the website and even have a virtual home tour. You can also get an estimated monthly payment for your preferred house model in specific locations through the home loan calculator. For more information on Lessandra, visit https://lessandra.com.ph or Lessandra on Facebook.
---
Lessandra Blog is a compilation of home-related articles. For real estate investment and tips on how to buy houses and lots in the Philippines, visit Lifestyle and Home Investments. To know more of Lessandra's affordable houses and lots for sale, visit the Project Listings and House Listings. Live in the best, live in Lessandra.

Sources:
1https://business.inquirer.net/304839/pampanga-rising-to-new-heights
2http://www.region2fun.ph/cagayan-province/
3https://www.lakadpilipinas.com/2011/08/taal-town-goco-ancestral-house.html