As most people have resumed their normal work schedule, finding the time to relax and spending some quality moments with the whole family has become a real challenge now. The hustle and bustle of working on sites and offices after the long work-from-home set up can cause a disconnection within the family. Working parents spend lesser time at home now hence, less playtime and bonding with their kids.
On the other hand, kids are in constant need of activities and quality breaks to keep them motivated in between their online classes. They would need something to entertain them in between classes, something they can do in their alone time at home like creative activities such as drawing and painting. However, from time to time, they would need actual people to connect and interact with.
A well-spent family bonding doesn't necessarily mean a weekend trip or going outside your home. It can be as simple as trying our easy recipes at home to share with the whole family. After all, not a single day with delicious food and drink can ever go wrong, more so, if made together with your kids and done with love.
Here are some easy and delectable food and drink recipes perfect to make at home with the family.
1. Boba Milktea
Milktea is now the majority's favorite drink. This beverage captures the heart of both kids and adults with its sweet milky taste and its unique aroma from diffused tea. Milk tea became so popular that many wanted to try and get a taste of it. There are several stores and shops offering milk tea but making one at home would be a great idea. It's easy to make and requires only a few ingredients namely, boba pearls, tea, sugar syrup, and milk of your choice.
Step 1. Diffuse a teabag in a hot water, then set it aside to cool down or refrigerate. This will be used for the milk tea base.
Step 2. Prepare the pearls; there are quick-cook pearls available in the supermarket that are easy to cook.
Step 3. Transfer the cooked pearls in the preferred container for the drink. Add on the tea solution, put sugar syrup and milk to your liking.

To enjoy it better, top it up with more ice for a fresher sip of this milky beverage.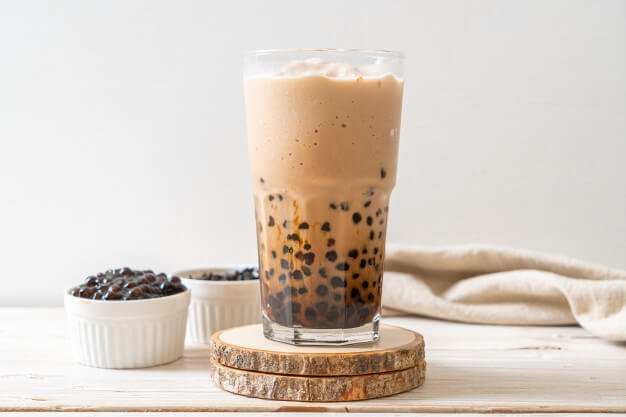 2. Pita Wrap
Pita wrap is another creative alternative way of making a sandwich. It's perfect to prepare with kids as it requires little to no work at all. The ingredients for this recipe are pita wrap, spreads, and fillings like ham, chicken, cheese, eggs, bell peppers, tomatoes, onions, and other leafy greens. There are varieties of pita wraps to choose from like vegetable, ham, cheese and chicken salad pita wrap, just to name a few.
Step 1. Heat the pita bread and crisp it to your liking.
Step 2. Add on the fillings of your choice then fold it to quarter size or half.
As fast as that, your healthy snack with the family is ready to serve!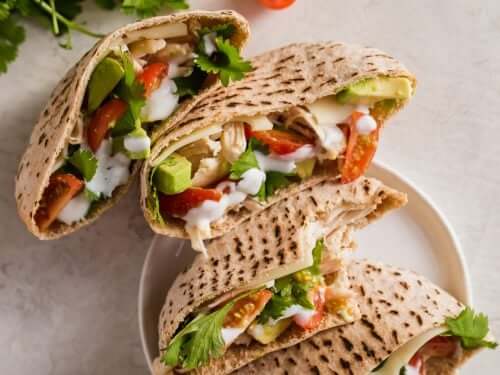 3. Mango Ice Cream
Everyone, especially kids, loves ice cream! It's one of the most popular desserts families love to share on a hot afternoon or anytime in summer. Preparing a homemade mango ice cream makes a healthier alternative, using fresh mango for flavor and less processed ingredients. The ingredients needed are just fresh mango fruit, sweetened condensed milk, heavy cream, and food coloring (optional).
Step 1. Wash the mango then slice and scoop out its pulp.
Step 2. Blend the mango and leave a portion of it for toppings later.
Step 3. In a bowl, mix the blended mango, condensed milk, and heavy cream, then beat the mixture until thickened. After which, transfer the mixture to your molder or pan.
Step 4. Add the remaining sliced mango to top the mixture then refrigerate for at least 6 hours. For the best result, freeze it overnight.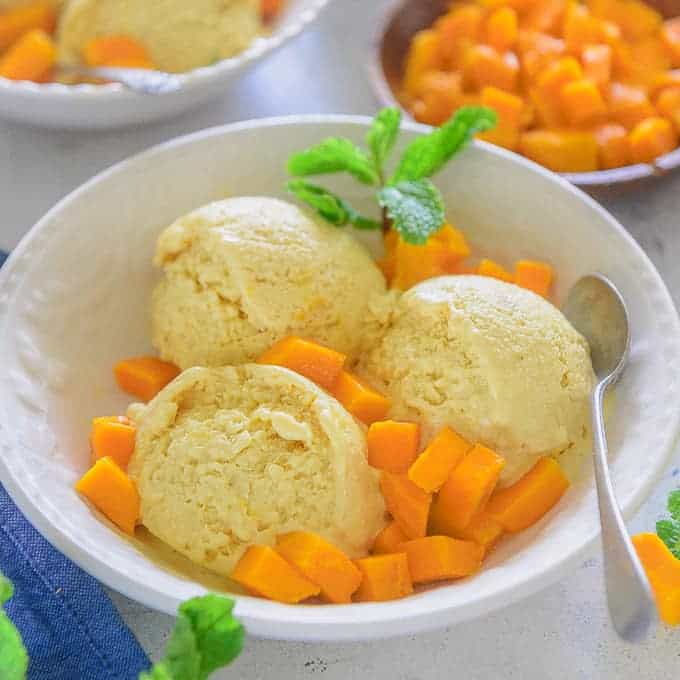 4. Burnt Cheesecake
Burnt cheesecake is in the trend now. Many are curious about it as its name sounds odd for a dessert. Gaining its popularity, several people, including social media influencers tried making one at home. It is easy and fun to do plus, it's cheaper compared to when you buy it in pastries and restaurants. Its ingredients are unsalted butter (for pan), cream cheese, white sugar, eggs, heavy cream, all-purpose flour, vanilla extract, and salt to taste.
Step 1. Preheat the oven to 400°.
Step 2. Butter the pan container, then press in parchment paper covering the whole pan area.
Step 3. In a separate container, mix and smear the cream cheese, sugar, salt, and flour, until smooth and creamy.
Step 4. Add an ample amount of vanilla, then whisk eggs into the mixture.
Step 5. Gradually pour the heavy cream into the mixture and mix until smooth.
Step 6. Pour the achieved mixture into the pan and baked it in the preheated oven. After an hour, check cheesecake if its edges are slightly burnt.
Step 7. Increase the oven temperature by 25° in the last 10 minutes to give it the perfect burnt coat.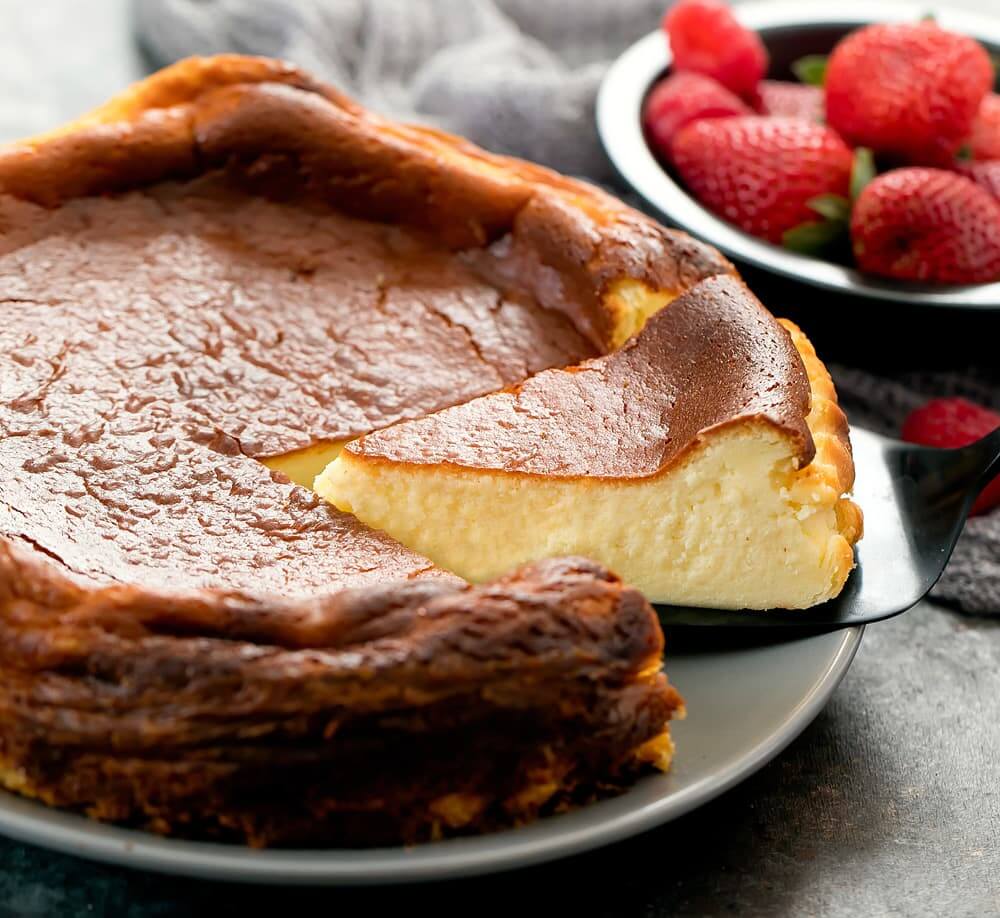 5. Dalgona Iced Coffee
Gaining its popularity during the imposed Enhanced Community Quarantine (ECQ), Dalgona iced coffee has become one of the crowd's favourite. It's a unique and refreshing way to enjoy coffee any time of the day. The fluffy whipped coffee diffused in iced milk base makes a heavenly drink for every coffee enthusiast. Its ingredients are instant coffee, sugar, cow or any milk preferred, and ice.
Step 1. Combine dry ingredients such as instant coffee and sugar, then dissolve in hot water.
Step 2. Whisk the mixture until it whips up and reaches a fluffy texture, making a cream coffee.
Step 3. Prepare the iced milk base by pouring milk in a glass with ice.
Step 4. Scoop out the whipped coffee and top in on the iced milk.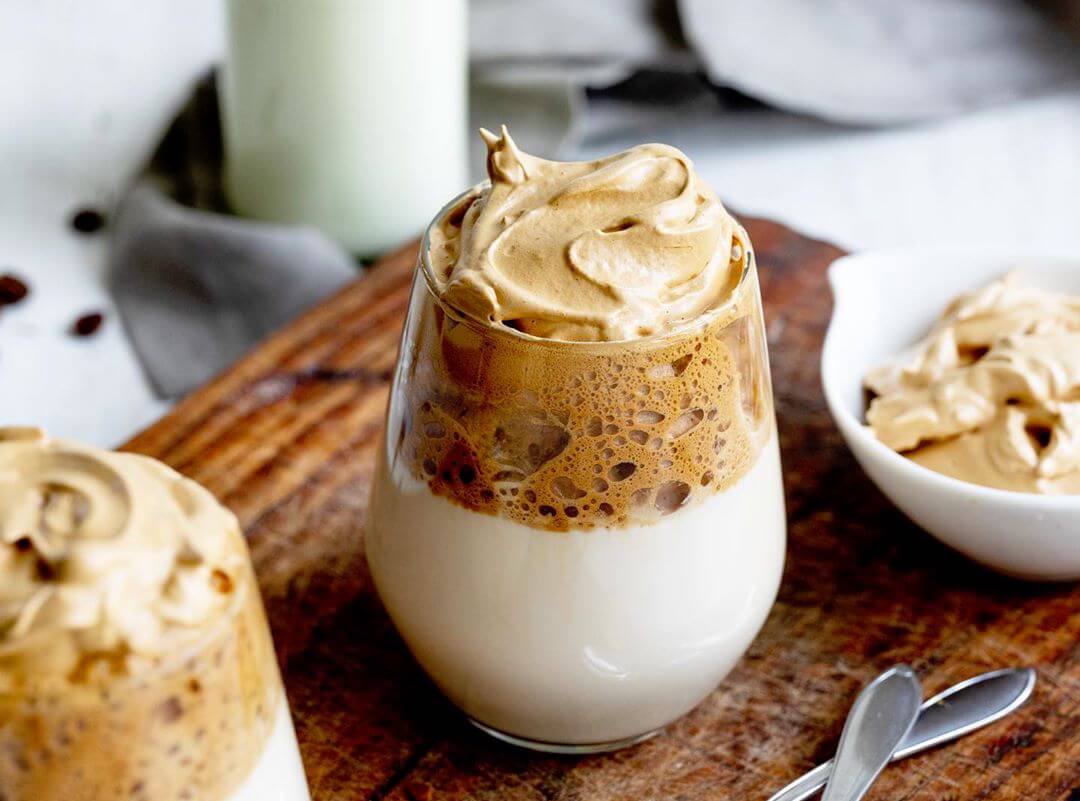 6. Creamy Truffle Pasta
Indulge the whole family in a tasty creamy truffle pasta on weekends. Make your quality time with the family a pasta cooking session, enjoying the aroma goodness of combined herbs and truffle oil. Any pasta, like spaghetti, linguini, and fettuccine, makes a good choice. Other ingredients needed are olive oil, butter, onion, garlic, mushrooms, all-purpose cream, truffle oil, ground pepper, and salt to taste.
Step 1. In a pan, sauté minced garlic and onion until fragrant.
Step 2. Add in the mushrooms and stir fry for three minutes then add the all-purpose cream and put to simmer.
Step 3. Prepare the pasta. Cook it in a casserole with a bit of salt and oil.
Step 4. Transfer cooked pasta to the desired container, then pour in the creamy sauce to finish. Garnish with chopped parsley for a more appetizing look.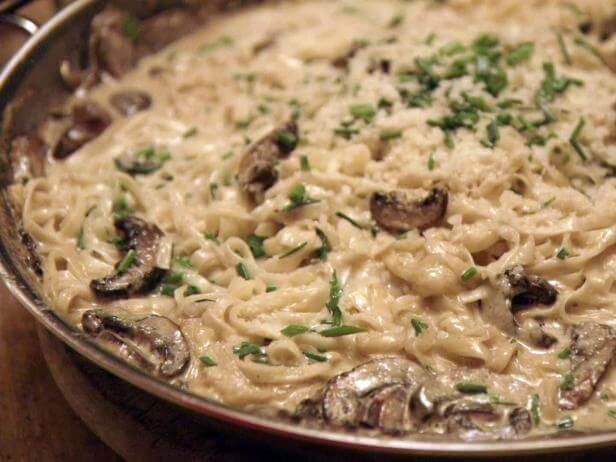 Preparing all these easy recipes and sharing them with the whole family gives another level of satisfaction. There are also other dishes and refreshments to choose from that are easy to make. Several blog sites like Panlasang Pinoy and Lutong Bahay are available online, introducing easy-to-make mouth-watering local dishes to try at home. Having activities like cooking is fun especially when done with the whole family. Even getting the ingredients have become easier through delivery apps such as GetAll that provides shopping and delivery service. Having activities like cooking is fun especially when done with the whole family.
Striking a balance between work and family time for parents is as important as maintaining balanced school works and playtime for the kids. Planning a set of activities weekly is a great way to make time to connect with the whole family, putting aside the stress and enjoying each other's company. It doesn't need extravagant planning nor huge expenses like traveling, especially with the pandemic still ongoing. A lot of alternative activities and games can be done in the comfort of your own home. There is no other place today safer than your own house. Securing a house and lot in a safe community is now the most important thing to do. More families are searching for affordable house and lot for sale in the Philippines, finding themselves a place to keep them safe.

Express your love for your family by providing them the best home that gives them comfort and peace of mind; then comes making great memories and quality time with them.
---
Lessandra Blog is a compilation of home-related articles. For real estate investment and tips on how to buy house and lots in the Philippines, visit Lifestyle and Home Investments. To know more about Lessandra's affordable house and lots for sale, visit the Project Listings and House Listings.