Ask an interior designer or anybody who lives in an affordable house and lot what things they consider to be of great value in their home and one of the answers you are guaranteed to get is 'space.'
The Value of Space
Every home should offer livable, well-configured, and practical space.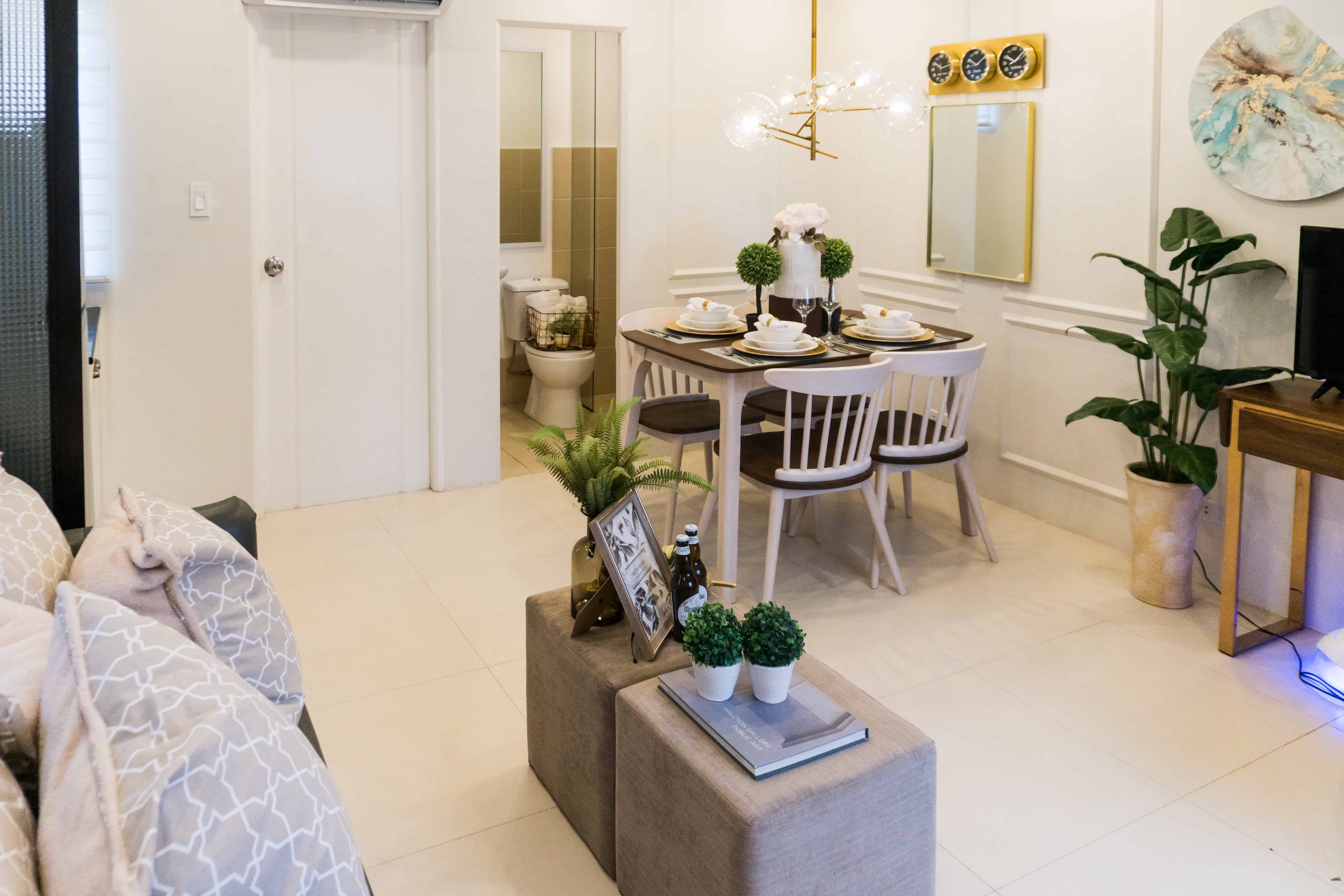 Home space is essential to the family's comfort and wellbeing. It enables the members of the family to cook, eat, play, study, relax, work, bathe, sleep, and socialize. It is essential to a happy, comfortable, and well-rounded life.

Well-configured space gives individuals the privacy and respite that they seek; at the same time, it also allows the family to enjoy and do things together.
hen you buy an affordable house and lot, you want your home to be visually appealing, comfortable, and tasteful. You want your home to be a gracious beacon to your family and friends. The prudent use of space is essential to achieving this goal.
Any affordable house and lot developer worth his salt knows that any home should be designed in such a way that helps your family achieve a cozy, pleasant, and comfortable lifestyle. People have different ideas about what makes a house an ideal dwelling place. One person may favor having a home in a strategic location while another may consider the design of the house to be of primary importance. No one, however, would disagree that having a comfortable space makes for an inviting home.
Important Considerations for Using Space Wisely
Space is an asset. It should be used wisely. Using space goes beyond just stacking the furniture against the walls, keeping the halls and doorways free from obstacles, or putting up shelves and closets for storage.
The following are essential considerations for making use of home space wisely:
1. Functionality
You want all the spaces in your home to be functional – to serve their purpose the way they are intended to.
For instance, everything in the kitchen – refrigerator, stove, sink, pots and pans, spice racks, knives, etc. should be assigned their own little 'homes' so as to make it easy for you to move around the kitchen and cook. The same principle should apply for other home spaces like the living room, guest room, dining room, and bedrooms.
People who are looking for an affordable house and lot in the Philippines are embracing the growing universal interest in multifunctional spaces. For instance, a growing number of home designs now include making the kitchen a work area, as well as a comfortable and pleasant dining space. A bedroom can be extended so that you have ample space for a dressing room as well. House hacking considerations and suggestions are very much typical when you give importance to your house's functionality.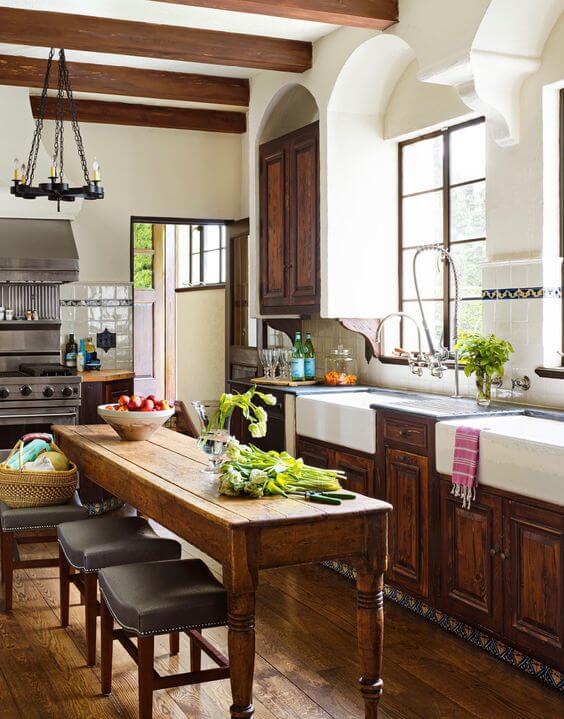 2. Traffic Flow
The rhythm and flow of traffic is another important consideration in the use of space. A well-designed space allows people and pets to easily and comfortably navigate their way through the house efficiently.
Look at each room relative to entrances, as well as to other essential features like air conditioning controls, electrical outlets, and light switches. Define how people and pets will be able to move around the space logically, easily, and conveniently, and place the furniture accordingly.
3. Aesthetics
Your home should be functional and address your needs. The space may be so designed as to make the traffic fluid, easy, and convenient. This is not enough.
It is important for you to love living in your home – to enjoy it because it gives you joy and lightens up your spirit. Space is essential for creating the right ambiance and aesthetics for your home.

Research points to the strong connection between aesthetics and emotional responses. Plan and design the use of space to make your home visually appealing.
Most people understand how art and fine-looking things can nurture joy. Few, however, understand that everyday aesthetics – like a clean, well-ordered, and beautiful home, can lead to feelings of serenity and happiness.
Visually appealing space - no matter how small or simple - connects to you on an emotional level. It kindles feelings of joy, hope, and contentment. It is, thus, important to plan and make use of home space in a way that creates visual beauty and energy.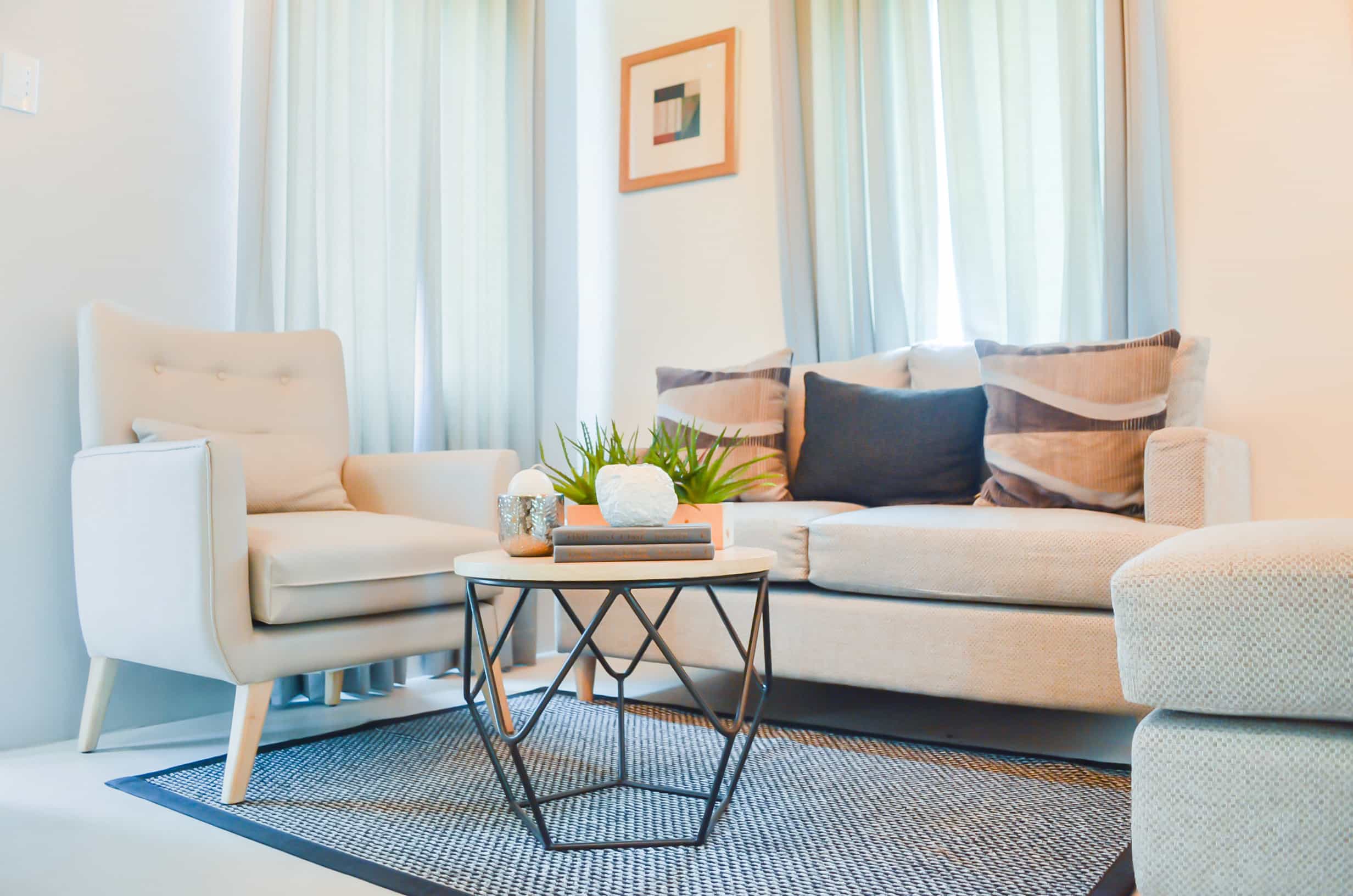 It is also important to design space according to what you find personally pleasing. Your space should reflect your personality and taste. You should be able to view your space and all the elements that fill it – design, color, interior accessories, and placement of furniture, etc., with a powerful sense of inner satisfaction.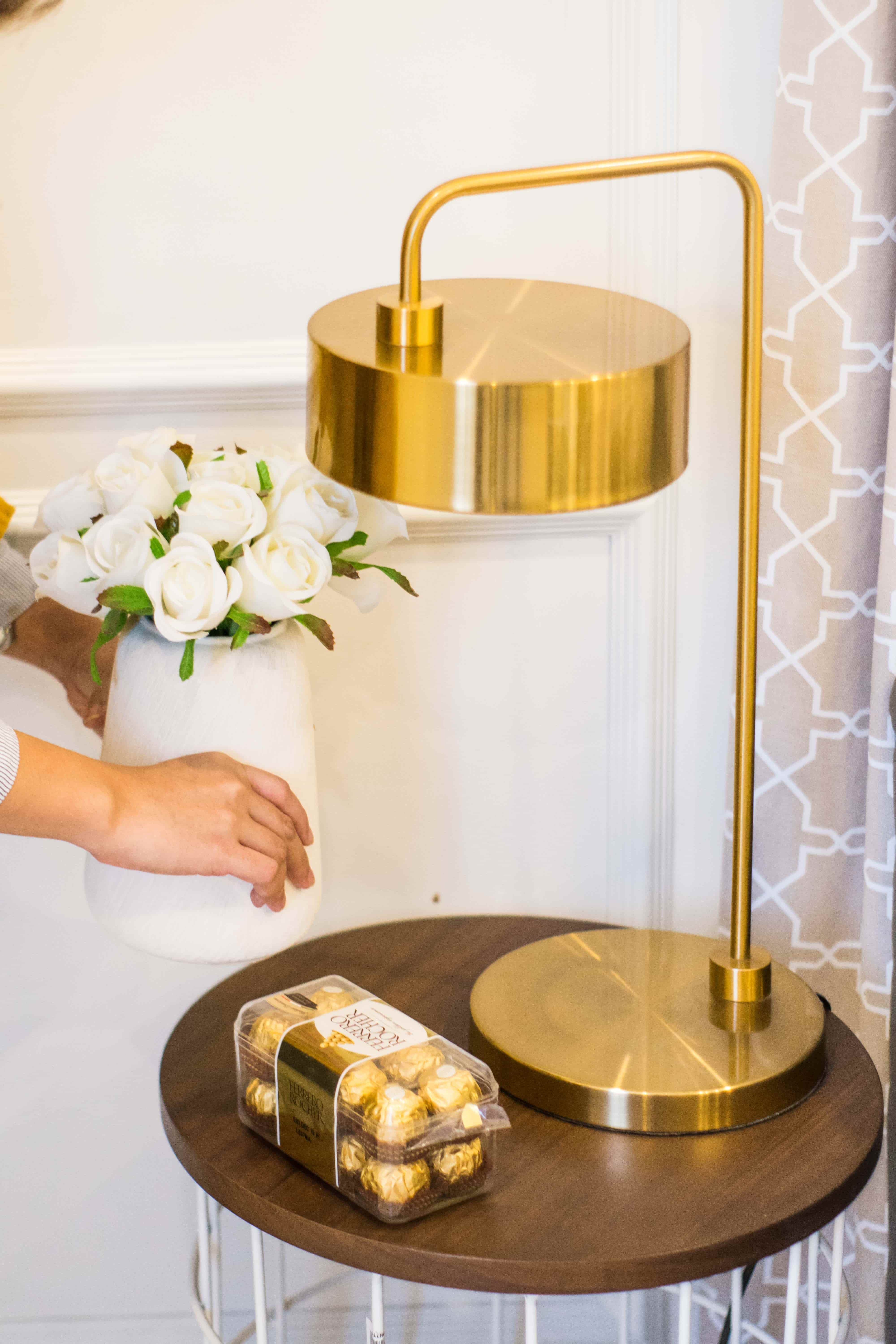 4. Cost efficiency
Whether you are building, remodeling, or just moving furniture around, knowing how to use space in an efficient, practical, and flexible way can save you a lot of money. For example, if you can envision how to use the space in the same area in multiple ways – and take care of functionality, traffic flow, and aesthetics at the same time, you will be able to stretch your peso a long way.
Tips for Maximizing Space at Home
Take into account all the factors discussed above to create more space in your home. Here are some practical tips to get you going:
1. De-clutter
Clutter constricts the use of space. It shrinks the usable space in any room, hampers efficiency, and makes it a struggle for your family to calm down, relax, and bask in the grace and comfort that your home should have.
Get rid of clutter and you make your home more functional, more appealing, and yes, more spacious.

Here are some ways to eliminate clutter in your home and reclaim space:
Get rid of the clutter that is presently in your home

One efficient way to do is to sit down and think about the purpose of every space in your home. What is the space there for?

Then, visit each space and reorganize around its purpose. When you come across items that do not help the space achieve its purpose, move them to another space that is more fitting for them. If you decide that they serve no purpose in your home, give them away or get rid of them.

People who are into minimalism suggest that you look at a particular thing and ask yourself: Is this useful? Does it serve a purpose? Does it spark joy? If the answer is a resounding 'No,' then it has no place in your home.

Watch the items that enter your home

It is easy to accumulate things. It is second nature to some people to acquire even the things that they have no use for.

Slow down the entry of different items in your home. Be more discerning about what you bring in. Teach the other members of the family the value of bringing in and keeping only the things that add purpose, meaning, and joy to your life.
Make a fundamental shift in your mindset about home items

Having the right mindset helps you to perceive your material possessions in the right light. It helps you evaluate what you currently have in your house and lot, as well as the purchases that you make.

Simplicity can be elegant. It is a way to strip away what is excessive and unnecessary and focus on what is essential and beautiful. Be mindful about your home items. It helps you create more space in your home and make it a genuine place of comfort, a retreat from everyday rush, and a wonderful refuge for the entire family.
2. Make the most of vertical space
It is beneficial to use floor space wisely and assign furniture to the right spaces in a manner that is prudent, convenient, and practical.
However, very few people realize that vertical space is not just empty space. You can utilize vertical space in clever and creative ways to increase the usable space in your home.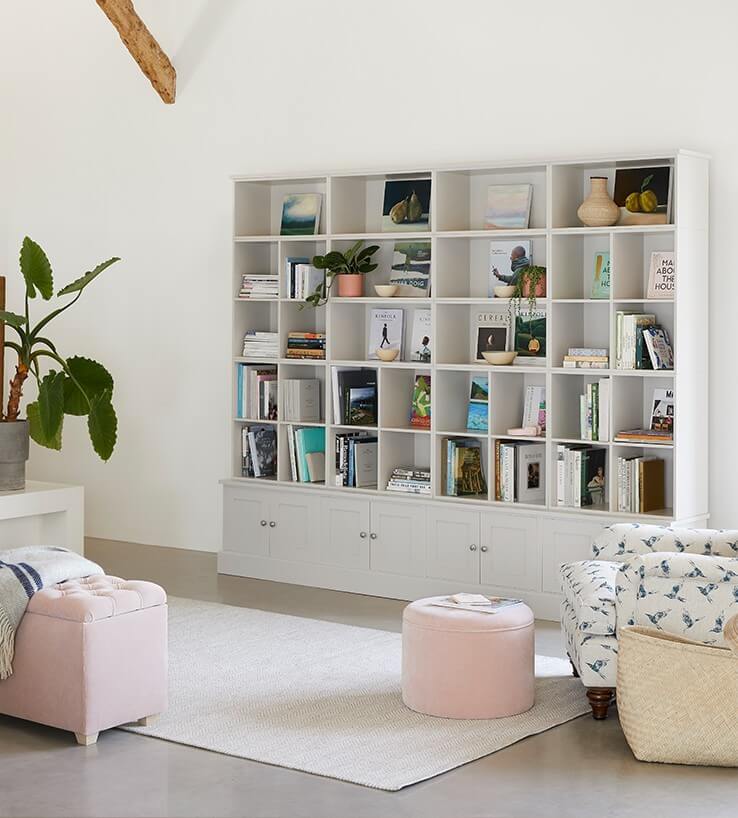 Modular storage solutions, also referred to by many homemakers as combine-to-fit storage, allow you to create your own cabinet or furniture by combining individual units. They give you the chance to use the units as you see fit to address your home's particular storage and design needs. As a result, you get a feel of enjoying something similar to bespoke furniture but without the high cost of the latter.
The market offers designs you can use for the bedroom, hall, home office, kitchen, dining room, and for practically all the living spaces in your home. There are modular units you can put together for a wardrobe, desk, side table, bookcase, chest of drawers, wall storage, larder, a multi-media entertainment center, or a garage cabinet.
Some suppliers allow you to choose the finish, as well as the other finishing touches like knobs or handles to make the furniture or storage solution truly your own. It is a flexible, convenient, and creative way to design the furniture that go into your space.
Utilize stacking products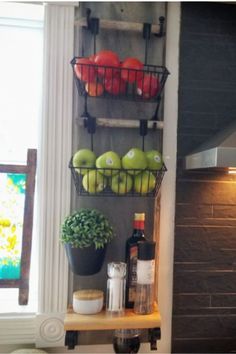 People have been using products that stack together nicely for quite some time now. It is an efficient way to use and save space.
The market now boasts of a wide range of products you can use for about every room in your house. There is a wide selection of kitchen nesting bowls, nesting cookware set, over-the-tank toilet paper storage, lightweight, easy-to-hang vintage wire shelves, filing cabinets, and wall-mounted floating cabinetry, etc. that you can look into.
Bunk beds are useful for saving space. They also add a touch of fun and whimsy in the rooms of young kids and teenagers.
3. Use the concept of open space
Don't stuff narrow hallways with small furniture. You will just constrict the space, making it difficult to navigate your way between rooms - making the space seem smaller.
Take out small walls that you do not really need and you have a glorious canvass, a golden opportunity to apply creative, artistic, and inspired ways to make use of the open floor plan to pull the space together.
4. Use multi-purpose furniture designs
There are many beautiful furniture designs that are functional for both day and night. Design your own and commission the work to reliable furniture craftsmen.
Use foldable and expandable furniture.
Use beds that convert into day sofas.
If you have an extra bunk bed that you don't use anymore, get rid of the bottom bed. Use the new reclaimed space for storage or as a work area.
Have a regular bed built and add storage drawers or a trundle bed to maximize the space under the bed.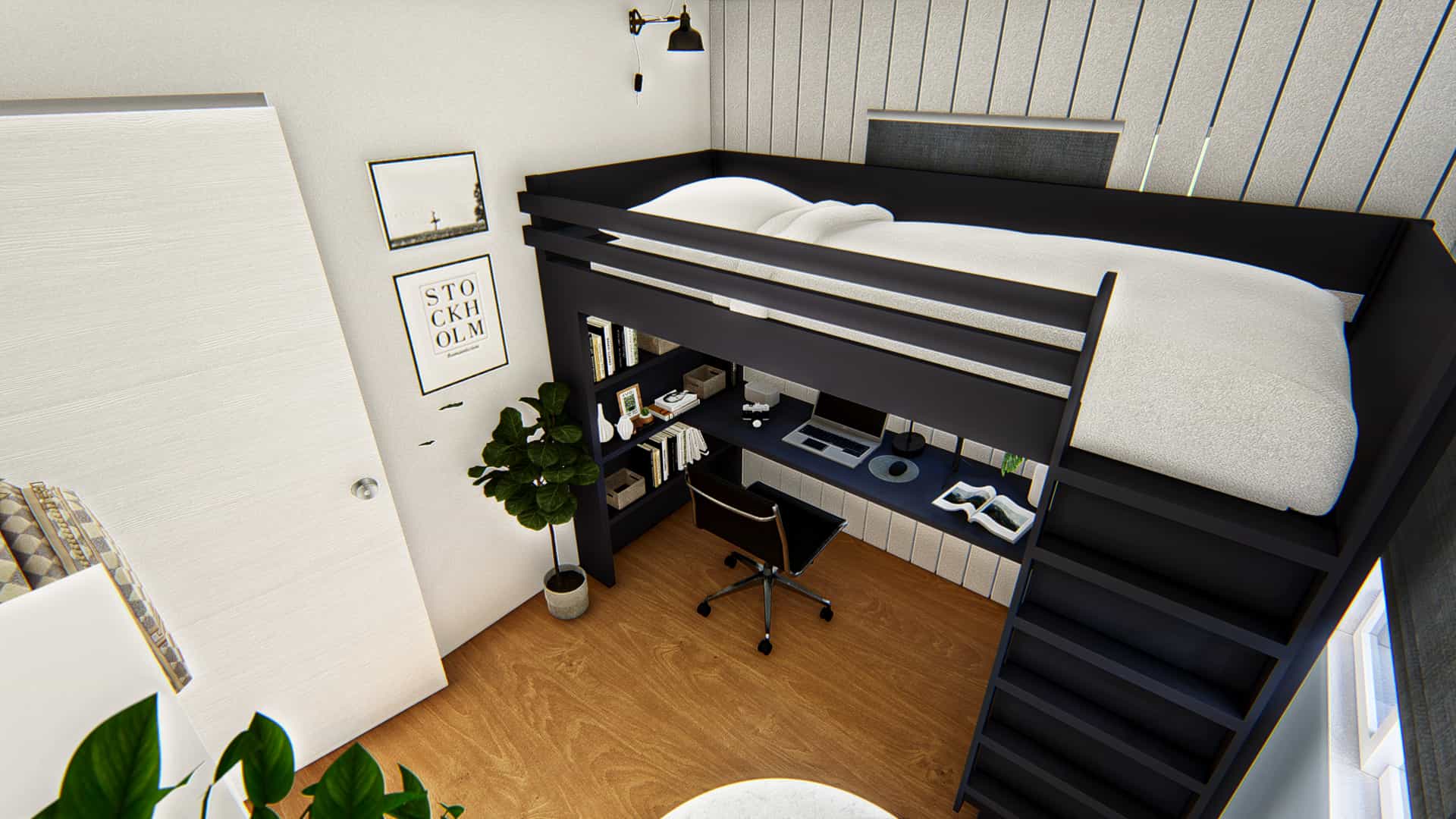 5. Look for extra space in unexpected places
Here are some clever ways to use the extra space you find in unexpected places:
Convert the space behind cabinet doors into storage space for crafting supplies or shoes
Use the space behind kitchen cabinets to hold small pantry staples
Use space underneath the bed, dresser, or nightstand for storage
Build an étagère or an over-the-toilet rack
Mount a basic, do-it-yourself spice rack underneath your kitchen cabinet to free up counter space
6. Have a practical mindset
Be sharp and practical about using space in your home. Ditch the bathtub to enjoy more room in your bathroom. If you have a baby, create a nook in your bedroom for the baby instead of devoting precious space to build a nursery.
7. Create the illusion of space
If you have very limited space, create the illusion of space. There are key elements you can use to make your home appear bigger, more spacious, and even more luxurious and gorgeous than it actually is.
Maximize the use of natural light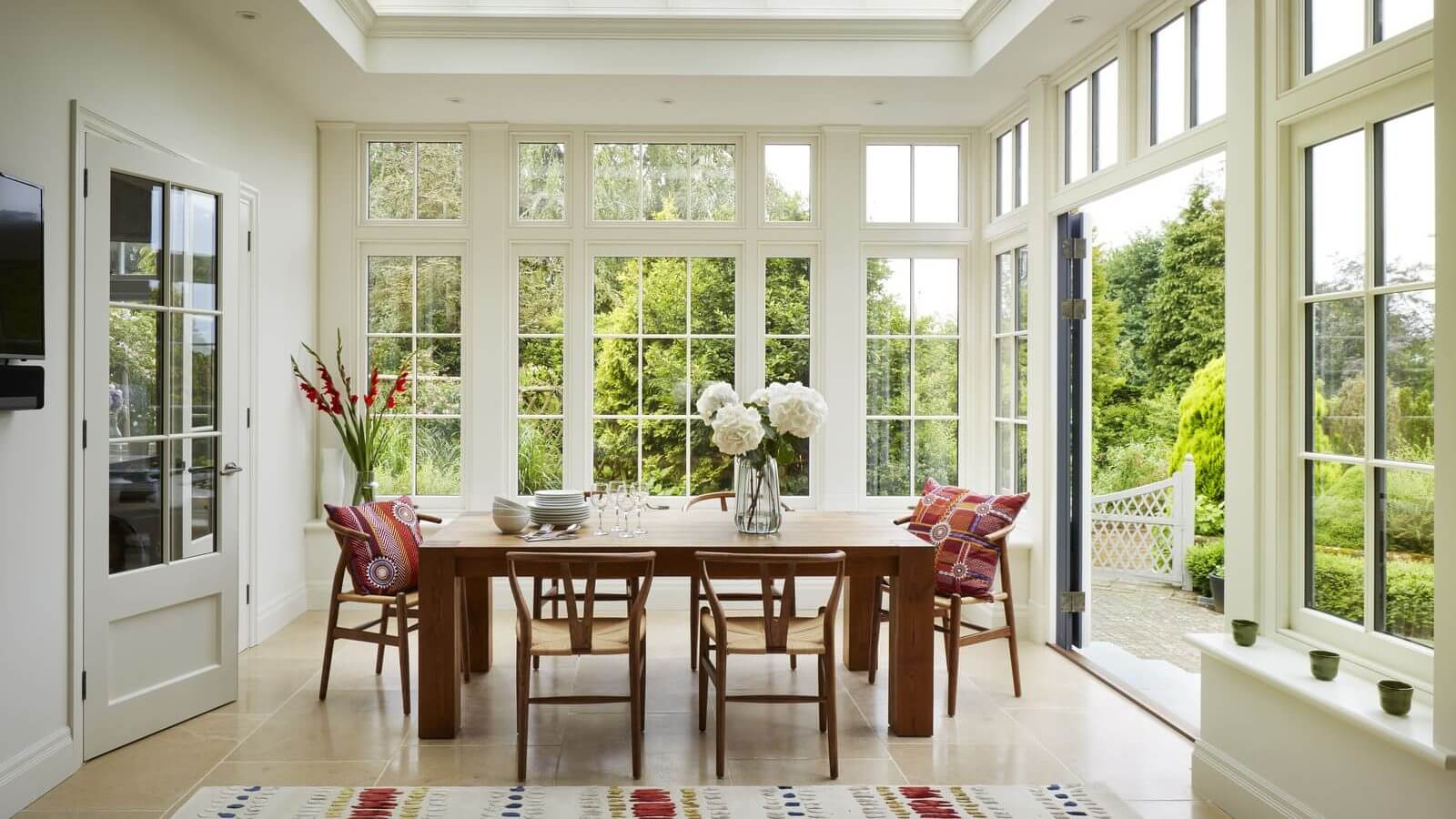 Use sheer curtains, shutters, or blinds instead of heavy drapes. The latter allows natural light to fill the space, making the room feel airy, light, and more spacious than it actually is. When you are using curtain rods, put them near the ceiling; hanging them high up the room makes the room seem vertically spacious.

Make clever use of color
Light and neutral hues help to make a family room seem larger and enhance its beauty.
Use color for visual distraction. If you have brightly colored books or art objects, place them at the highest part of a bookcase. They will draw the eyes up towards the ceiling and give the illusion that the room is bigger.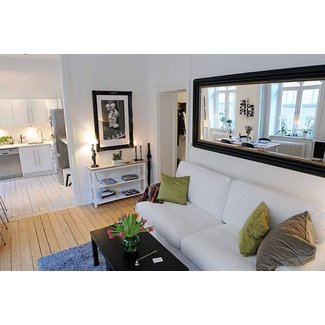 Mirrors help to brighten up space. They reflect color and light across the room and give the illusion of depth, making a room look more open and larger.
Use lighting efficiently.
The clever use of good lighting influences the mind to see more space than there really is. It creates the illusion of space.
Use lighting to make the eyes look upward. When a person looks at a room up and down, instead of from side to side, he tends to see more space. Put lighting fixtures like overhead lighting or wall sconces high up in the room. Use taller lamps. These techniques pull vision upward. They stop people from focusing on the actual size of the room and make them 'see' more space.
Use the concept of size to make a small space seem bigger
Using large tiles for flooring creates the illusion of space. Large tiles mean fewer grout lines to break up the floor; this tricks the brain into thinking that there is more space.
Arrange floor planks on the diagonal. This intensifies the illusion of space and makes the area look wider.
Mosaics and other similarly small tiles also help create the illusion of space. The pattern produced by the many small tiles, as well as the many grout lines that intersect, distracts the eye and mind and make small spaces seem larger.
Having a house and lot to fix up for the family is a great blessing. Check out Lessandra's available affordable house and lot offerings and find the perfect home for you. Get inspiration from people who are sharing great ideas for turning a house into the warm and loving home that it is meant to be in Lessandra's home design tips and articles.
---
Lessandra is an affordable house and lot developer. For an array of affordable house and lots for sale in the Philippines, check out Lessandra Project Listing. For more information on how to own a house and lot in the Philippines, visit the Lessandra Guides and FAQs section!
Sources:
https://www.tcpa.org.uk/blog/the-importance-of-liveable-space
https://homestylingdesign.com/4-reasons-way-use-space-matters/
https://www.urbanladder.com/blog/2016/07/7-tips-for-maximizing-space-in-every-room-at-home
https://home.howstuffworks.com/home-decor/decorating-styles-techniques/room-layout-rules.htm
https://www.thedormyhouse.com/modular-furniture/
https://www.lifehack.org/articles/lifestyle/15-creative-space-maximizing-hacks-that-you-should-never-miss.html