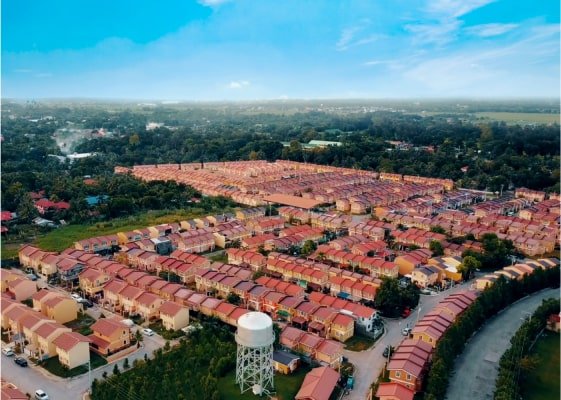 Just a short distance from Lessandra Prima Koronadal—a Koronadal City subdivision known for its affordable house and lot offerings, many restaurants or resto bars are offering unique spots for a light and relaxed time. These places serve fresh foods and delicious drinks at a reasonable price. The designs of these food and drink hubs are unique, adding to the quality and atmosphere of the place. Also, each spot has excellent customer service, making customers love their places even more.
The quick travel time to these hangout spots proved to be a great advantage for Lessandra Prima Koronadal homeowners. The strategic location makes needs and leisure spaces just within reach from their own homes, adding more satisfaction after moving into their Lessandra homes.

Top Food and Drink Hubs
Currently, the nearby resto bars from Lessandra Prima Koronadal are drawing more and more attention not just from the city locals. Those living in other towns and cities of South Cotabato visit Koronadal to experience these fun establishments. These resto bars are a famous stop-over for those visiting the "Crown City of the South".
To start getting to know these amazing spots in the Crown City, here's a list of the top five restaurants in Koronadal City that is near Lessandra Prima Koronadal:
1. Kalon Garden
Dreaming of a night in a hidden-away bar? Then, Kalon Garden is the best place for you! This food hub find is located at Lower Paredes, Barangay Zone I, Koronadal City. What makes this place unique is the bamboo plants placed in the corners, giving off a natural vibe, and adding to the relaxing atmosphere while hanging out in the place.
Kalon Garden serves affordable yet delicious snacks. The whole place is made livelier by the background live music from the performing bands. Almost all local artists in the province of South Cotabato are having their live performances here. Imagine enjoying delicious foods and drinks while having fun jamming with the bands playing song covers and music of their own.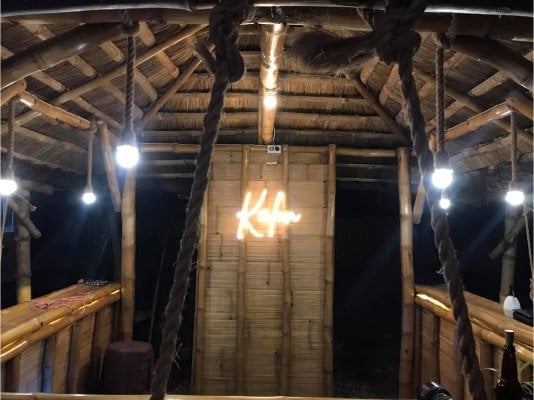 Photo source: Kalon Garden Facebook Page
Proximity to Lessandra Prima Koronadal: 6.4 km away; 16 minutes travel time
2. Timog Avenue
This Koronadal City restaurant is located at Odi Street, Poblacion, Koronadal City. The name "Timog Avenue" was inspired by the province's name, "South Cotabato". This place is not just a perfect nightlife spot but is also a great al fresco daytime go-to food hub for families, groups of friends, and workers. Timog Avenue is open from lunch to dinner time.
Each food in the menu is undeniably savory, mouth-watering, unique flavors. The homey vibe of Timog Avenue is also one of its top qualities, providing a relaxing feel with its simple setup and eye-calming trinkets and displays.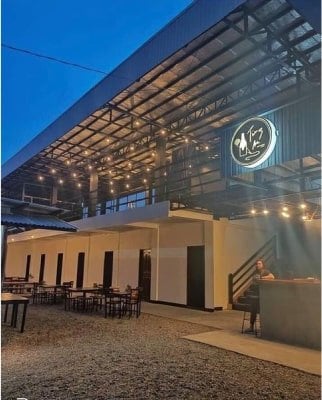 Photo source: Timog Avenue Facebook Page
Proximity to Lessandra Prima Koronadal: 4.7 km away; 11 minutes travel time
3. Mugs Avenue
Mugs Avenue is a perfect bonding place for friends and families. This restaurant in Koronadal City is just in front of ProTech Center in Poblacion. Recently, it branched out to Block 3, Bonifacio Street. It is one of the go-to spots today given its al fresco setup. Also, Mugs Avenue has a fine-dining feel, added with its relaxing ambiance. Despite this, their menus are affordable. This naturally ventilated place makes up a comfortable spot for eating and drinking sessions.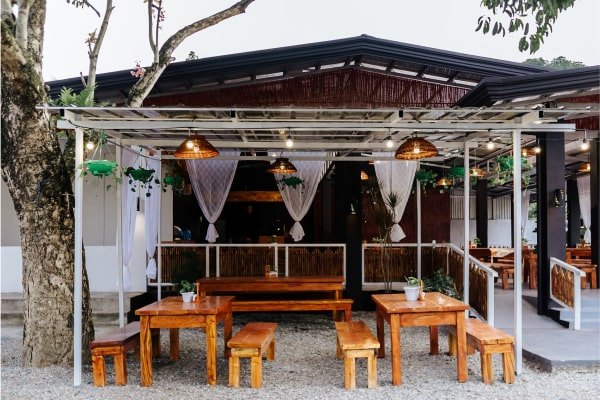 Photo source: Mugs Avenue Facebook Page
Proximity to Lessandra Prima Koronadal: 5.5 km away; 13 minutes travel time
4. Roadway Cafe and Bar
Roadway Café and Bar is located at Gensan Drive, Barangay Zone III, Koronadal City. This high-class Koronadal City restaurant is one of the best places offering delicious food and lots of choices for drinks. It is a classy place to relax with your friends and family, and to relieve stress after a long day or a long week.
Further, Roadway Café and Bar is known for its friendly and accommodating service. The place has a vibrant and fancy atmosphere that will make your unwinding session worthwhile. Like the Kalon Garden, there are also live bands and acoustic singers performing in this resto bar during Friday and weekend nights.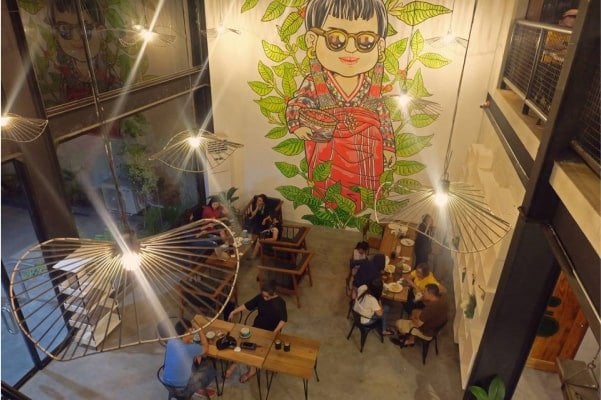 Proximity to Lessandra Prima Koronadal: 4 km away; 10 minutes travel time
5. Famville
One of the most popular hangout places, whether day or night, is the food and music village more locally known as "Famville". It is located at Barangay Morales, Koronadal City. Famville is a one-stop fun establishment with a resto bar, KTV, and more areas for recreational activities.
There is a bowling alley, dart area, and dart area inside the place, making it livelier and more vibrant. Given the many recreational activities offered by the place, it has a wide parking area accommodating locals and tourists trying out what Famville has to offer. Famville has a snack bar, with the crunchy and flavorful "chicharong bulaklak" as one of its specialty dishes. The place is big enough to hang out and move around and meet new friends or enjoying by yourself.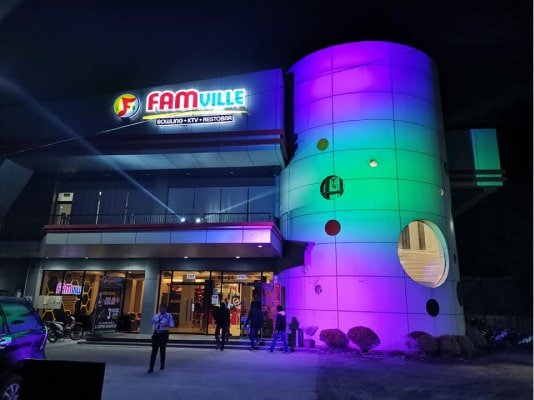 Photo source: Famville Facebook Page
Proximity from Lessandra Prima Koronadal: 6.9 km away; 16 minutes travel time
Easy access to these impressive leisure spaces and restaurants in Koronadal City are among the many advantages of living in Lessandra Prima Koronadal. A community offering quality affordable house and lots in Koronadal, a worry-free and maaliwalas life is guaranteed in this Lessandra community, as it is also nearby other establishments catering to each homeowner's necessities.
Koronadal, and the community of Lessandra Prima Koronadal, boast many promising features, with being a perfect home location as the top upside. The Crown City provides an overall satisfying home experience for its residents, especially with the convenience of the upcoming road developments and ongoing construction of different business establishments.
This picture of progress, together with the numerous leisure spaces homeowners get to enjoy, catches the interest of many investors from the neighboring cities and municipalities. With this, Koronadal is unquestionably the best ideal home place, and one of the fastest-growing cities in the SOCCSKSARGEN region.
---
Explore more Lessandra communities at Lessandra Project Listings. To know all about the available affordable house and lots in the Philippines, visit Lessandra House Listings. Know more about the ideal home spaces and exciting attractions in the Philippines by visiting Lessandra Blogs and News. Live in the best, live in Lessandra!