Traveling by land to famous vacation spots in North Luzon usually requires almost a third of a day. Most people enjoy these road trips, spending hours on the road either driving private vehicles or riding big buses. Whether the destinations are as far as Baguio, Ilocos, or Sagada, one province remains marked on the route: the province of Tarlac.
Located a couple of kilometers north of Metro Manila, Tarlac province is one of the famous stopovers when going to the furthest places up north. A lot of people from different places in the country may briefly stop by specific places in the province. But, for the locals of Tarlac, each city and municipality has a lot of qualities, making it one of the best places to find permanent residence and affordable house and lots. Stopping by for 30 minutes is not enough to capture the beauty of the place, and to explore what it has to offer.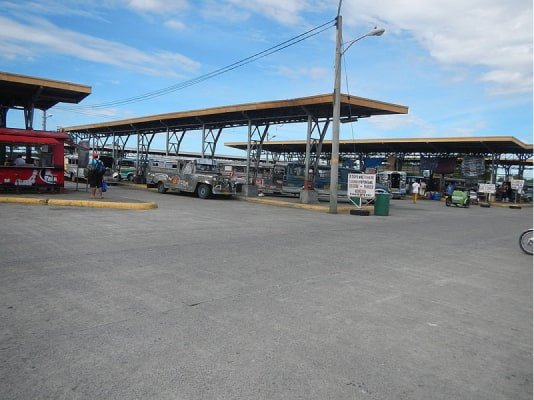 Photo source: Wikimedia
Meeting Place of Opportunities
Dubbed as the "Sugarlandia of Central Luzon", Tarlac's main products are sugar and rice. The province is rich in agricultural opportunities for its locals, reveling in the resources provided by the vast sugar and rice plantations present in the area.
In the provincial capital Tarlac City, there are numerous business centers on the rise, resulting in more available career opportunities for residents. The surrounding business hubs and companies further add to the locals' options for livelihood tracks. The famous New Clark City, where companies from different industries are expected to reside, adds up to Tarlac City's ideal location for successful career ventures.
It also doesn't hurt that the whole province is generally close to Metro Manila, the ultimate melting pot of opportunities in the country. Given the numerous road projects making different points in Luzon more connected than ever, Tarlac is one of the many provinces benefitting from proximity to the capital of the country.
---
Looking for affordable house and lots in prime locations? Visit Lessandra House Listings now!
---
Impressive Connections
Taking into account the newly opened road networks, travel time from Tarlac to Manila improved from the maximum four hours to an hour and a half drive. The "Build, Build, Build" projects proved to have taken their effect in various cities and provinces near Metro Manila, and Tarlac's proximity made it to the cut.
Tarlac is undeniably one of the focus places for land travel upgrades, as numerous bus lines and routes traverse places within Tarlac daily. As a common stopover going to world-famous tourist places in Benguet, Pangasinan, La Union, and Ilocos, Tarlac's accessibility by land is continuously improved by the ongoing infrastructure projects.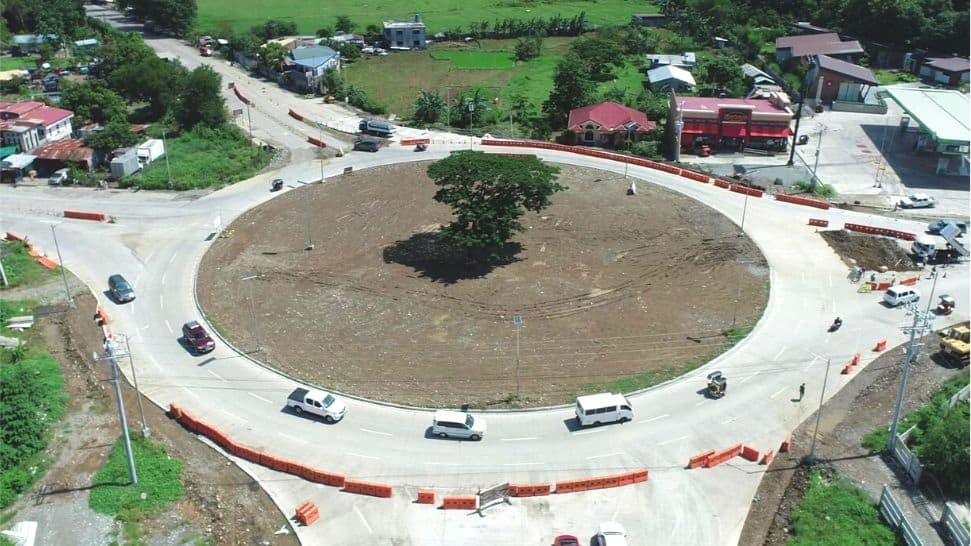 Photo source: Esquire/DPWH Secretary Mark Villar
The province is connected to different parts of Luzon via Subic-Clark-Tarlac Expressway (SCTEX), TPLEX, North Luzon Expressway (NLEX), and the recently opened Central Luzon Link Expressway. It is also nearby major road networks like the MacArthur Highway. Truly accessible, tourists coming from Visayas, Mindanao, and other countries revel in the short travel time to Tarlac through the nearby Clark International Airport. These travel conveniences, added with the countless attractions within the province, boost the province's tourism ten-fold.
Must-Visit Location
In addition to the numerous opportunities, vibrant life is ensured in Tarlac City, inviting more and more people within and outside the country to check out the place. The province is one of the considered melting pots of culture in the country, as numerous ethnicities are residing in Tarlac: Ilocanos, Pangasinenses, Kapampangans, and Tagalogs. This results in different languages spoken within the area, and a wide variety of local cuisines enjoyed by locals and tourists.
Tarlac City is also rich in historical sites and leisure spaces catering to different relaxation needs. Almost everything is here, from adventure spots, chill places, to religious sites. A great way to start exploring everything Tarlac has to offer, here is the top three famous Tarlac tourist spots in and nearby Tarlac City:
1. Kart City Tarlac
Kart City Tarlac is one of the hugely famous Tarlac tourist spot in the country, as the outdoor Go Kart racetracks give a one-of-a-kind experience to its visitors. What makes this place even more inviting is its place of kart racing for kids, with safety measures in place.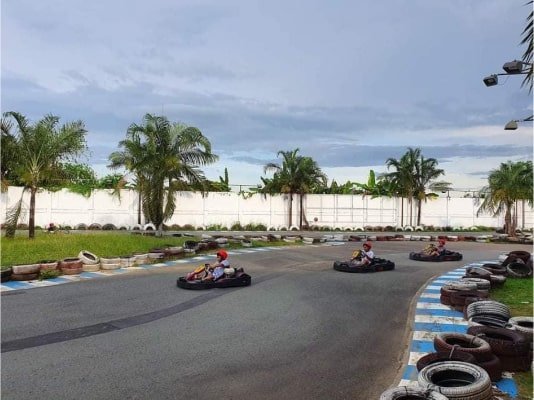 Photo source: Kart City Tarlac Facebook Page
2. Tarlac Recreational Park
Tarlac Recreational Park is a 78-hectare land in San Jose, Tarlac and is one of the adventure spots near Tarlac City offering different recreational activities families can enjoy. The place is also known as the "Jose V. Yap Sports and Recreational Complex".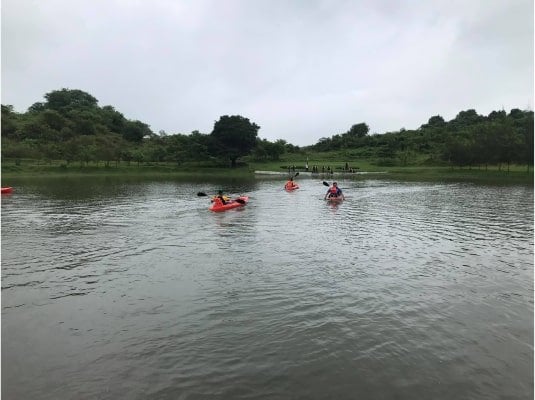 Photo source: Jose V. Yap Sports & Recreational Complex Facebook Page
This Tarlac tourist spot can be a perfect getaway for family and friends, or a company team building venue, with its camping and picnic sites, and a beautifully landscaped golf area. Other adventure activities include swimming, kayaking, ATV riding, fishing, and golfing. There are also courts and open spaces for basketball, volleyball, football, and Frisbee. More than these exciting offers, there are also event places where life milestones can be celebrated.
3. Monasterio De Tarlac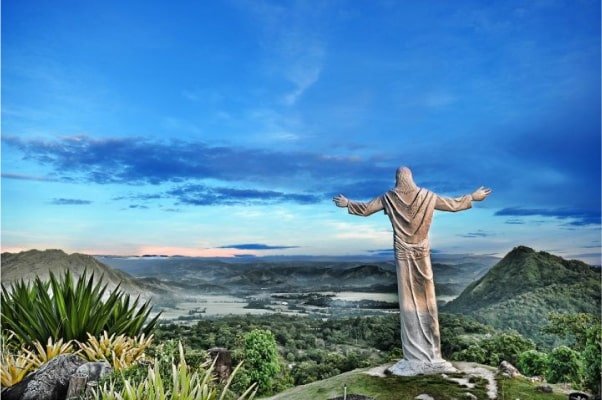 Photo source: Monasterio De Tarlac Facebook Page
Nearby Tarlac City, the Monasterio De Tarlac or Church of the Risen Christ is one of the most visited places in the province, especially for Catholic devotees. Located on top of Mount Resurrection, the monastery overlooks the beauty of nature as it is within the vicinity of an eco-park. More than this, tourists and residents visit the place to see the Sacred Relic of the True Cross, a 30-feet statue of Jesus Christ.
---
Check out more amazing Tarlac tourist spots here!
---
Best Choice for a Home Location
Every need is in Tarlac City—whether it is about career opportunities, recreational spaces, or just an ideal forever home location. Up north, Tarlac City is one of the best places to consider when looking for a progressive and comfortable location to settle down.
The city, and the whole province, is a perfect home to lead a holistic life. Aside from the locational features and livelihood opportunities, Tarlac City is also the educational center of the province, as there are schools offering quality education are all over the place—with Tarlac State University as one of the reputable schools within the province.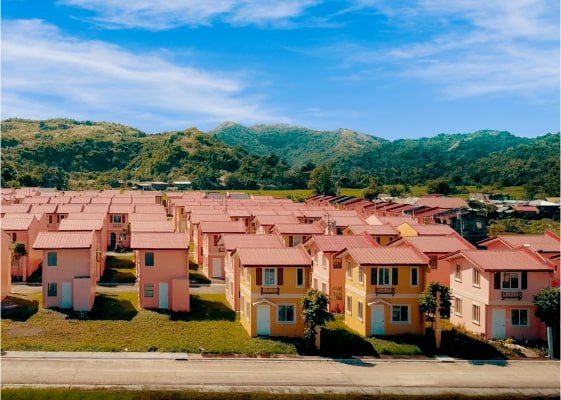 The best choice for a home location. Located in Brgy. Maliwalo, Lessandra Tarlac is one of the maaliwalas communities in the province offering the best option for wise property investment. Within the subdivision are quality affordable house and lots in Tarlac that guarantee a comfortable everyday life. It is also located in a prime spot, as it is near establishments like shopping malls, hospitals, and churches.
From the place's accessibility, vibrant life and culture, to economic progress, Tarlac and Lessandra Tarlac is definitely a smart real estate venture offering a space for a life well-lived for Filipinos.
---
Explore more affordable house and lots in the Philippines by visiting Lessandra Project Listings. To get started, know how to buy a house and lot in the Philippines in the Lessandra FAQs and Guides. Read more travel and lifestyle blogs at Lessandra Blogs and News!