Cabanatuan is the largest city in Nueva Ecija, a province recognized as the "Rice Granary of the Philippines". It is popular in the province and country for being the "Tricycle Capital of the Philippines". Its strategic location has made the city the economic center of the province, as it offers tons of opportunities and high-quality services not only to Novo Ecijanos but also to the residents of the nearby provinces like Aurora and Bulacan.
Cabanatuan is a non-coastal area in Central Luzon. Despite the lack of coastal lines and potential tourist spots for beach getaways, the Tricycle Capital still has its fascinating places loved and enjoyed by locals and tourists alike.
Upsides of Living in Cabanatuan City
One thing that makes Cabanatuan one of the best places in the country is its accessibility. People can easily visit the place through the various existing and upcoming road projects. Among these road networks are the Central Luzon Link Expressway (CLLEX), North Luzon Expressway (NLEX), and Subic-Clark-Tarlac Expressway (SCTEX). Within the city, there are also transportation hubs like the Cabanatuan Central Transport Terminal, one of the main terminals in Central Luzon.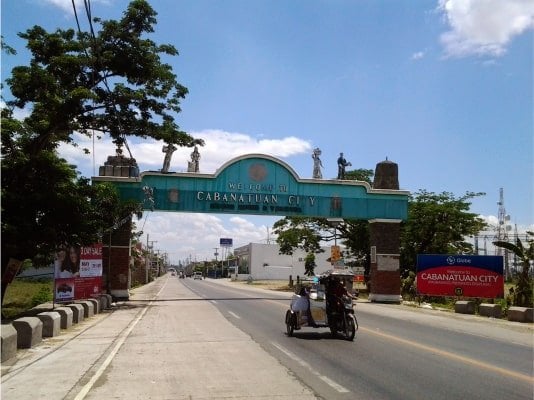 Photo source: Mark Villar Facebook Page
This city in Nueva Ecija situates its residents in a balanced environment—where there's a distinct hustle from the city while surrounded by the fresh smell of the province. Living in Cabanatuan means living near everything you need in your life. Continuous developments and infrastructure surround you, testifying the progress of the city.
As Cabanatuan is an urbanized place, staying here will surely satisfy your wants. There is a lot of homemade foods, restaurants, commercial establishments, and historical places within the Cabanatuan boundaries.
Exploring Cabanatuan City
Living near and within Cabanatuan means living a great life, as the city offers a lot to its residents. From progress to accessibility, locals and tourist also love Cabanatuan because of its famous attractions. There are a lot of places and activities to experience in Cabanatuan, making it one of the cities in the country deserving of a spot on everyone's travel lists. Here's a list of the things to do and places to visit in Cabanatuan!
1. Ride Tricycles in the Tricycle Capital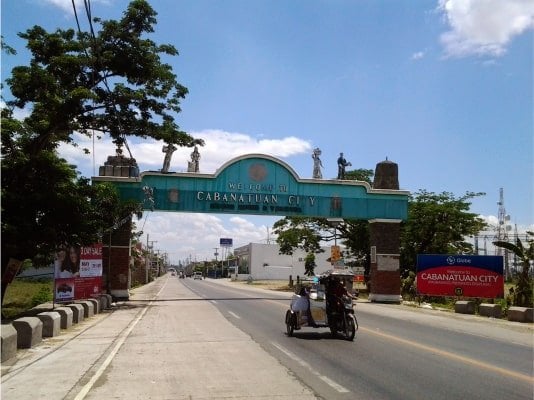 Given that Cabanatuan City is known to be the "Tricycle Capital of the Philippines", a day in the city would not be complete without riding a tricycle while visiting well-known places. There are about 30,000 registered tricycles in the city. It is also one of the main modes of transportation going to places within Cabanatuan.
More than helping the residents reach their destinations, this is also one of the common livelihoods of the locals. It makes the lives of every Novo Ecijano even more convenient as these transportations are present anywhere in the city. Even without a private vehicle, anyone can go around and explore the famous spots in Cabanatuan.
2. Visit St. Nicholas of Tolentine Parish Cathedral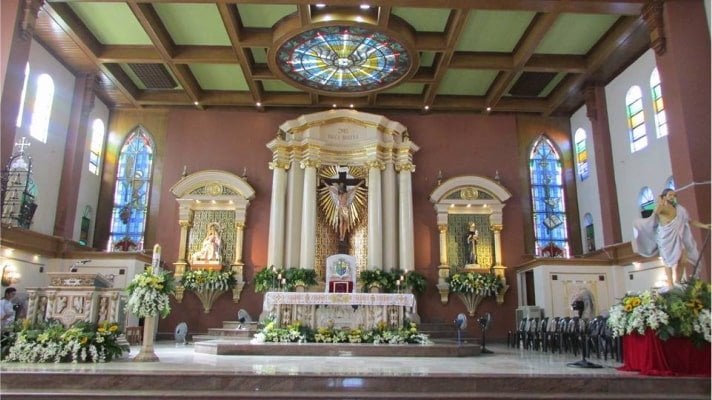 Photo source: St. Nicholas of Tolentine Parish Cathedral Facebook Page
The St. Nicholas of Tolentine Parish Cathedral is locally known as "Cabanatuan Cathedral", and is located at Del Pilar Street in Brgy. General Luna. The Cathedral with Plaza Lucero in front is acknowledged as the historical site where Filipino Hero General Antonio Luna died. The St. Nicholas of Tolentine Parish Cathedral is a popular Cabanatuan City tourist spot, as aside from its status as the main Catholic Church of the city, it is also well-known for the historical events that happened in the place.
3. Camp Pangatian War Memorial Shrine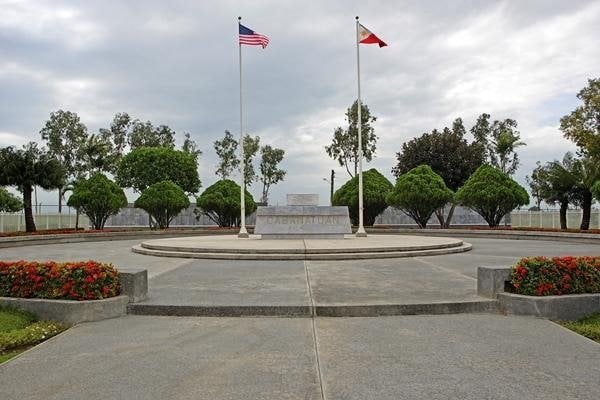 Photo source: Vigattin Tourism
Camp Pangatian is located along the Nueva Ecija-Aurora Road. It is one of the most famous historical places in Cabanatuan City, as it used to be an American military camp. Two decades later, the site became a concentration camp of prisoners during the Japanese occupation.
This Cabanatuan City tourist spot is known to be the largest prisoner-of-war camp in the Philippines. Camp Pangatian was built in memory of the Filipino heroes who protected Pangatian from the invasion of Japanese troops.
4. Try the province-famous Puno's Ice cream and Sherbet
Puno's Ice cream and Sherbet is located at Brgy. Bitas. It is also the most famous ice cream brand in Cabanatuan City and the whole province of Nueva Ecija. Established in the late 1940s, this dessert has been with the Novo Ecijanos for around six decades now, making it one of the trademark tastes in Nueva Ecija.
With the six-decade worth of experience, Puno's Ice Cream and Sherbet has seven branches in Cabanatuan and 17 scattered outlets in Nueva Ecija. As one of the favorite ice creams of Novo Ecijanos, this dessert has been present in every family occasion and celebration, or even just an everyday dessert.
This trademark Novo Ecijano ice cream has a lot of interesting flavors like Buko Sherbet with Lychee, Chocolate with Cashew, Langka Cheese Cashew, Corn Queso, and their best-selling Cheese Cashew Macapuno. A trip to Cabanatuan City would not be complete without having a Puno's Ice Cream and Sherbet.
5. Taste Batutay, Cabanatuan's Finest Longganisa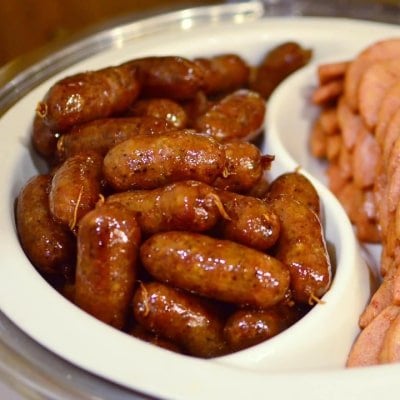 Photo source: Explore NUEVA ECIJA Facebook Page
One of Cabanatuan's pride is its nationwide-famous meat product, the original Cabanatuan garlic longganisa, or locally called "Batutay". This Nueva Ecija longganisa is made of pure ground beef and varies from sweet to salty. As the local specialty, it's impossible for Novo Ecijanos not to crave the unique taste of this Cabanatuan delicacy. Batutay can be served any time of the day, whether during breakfast, lunch, or dinner.
6. Hapag Vicentico's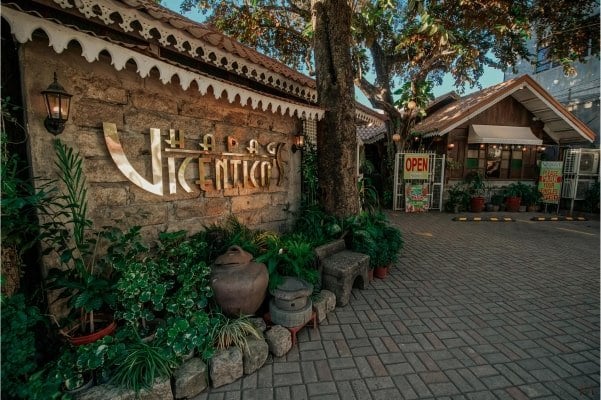 Photo source: Vicenticos Facebook Page
Hapag Vicentico's is located at 1077 Del Pilat Street. Before it became Hapag Vicentico's, the place used to be an old abandoned house, which contributed a lot to the restaurant's vintage look. This also makes up a homey atmosphere while dining in the place, as the design emits a typical Filipino home.
This restaurant in Nueva Ecija is incredibly popular with the locals and is highly recommended for being a restaurant that offers a complete Pinoy-style dining experience. Among the must-try dishes of Hapag Vicentico's are the Chicharon Bulaklak, Crispy Kare-Kare, Chicken Binakol, and Crispy Binagoongan. Every Novo Ecijano in Cabanatuan City can testify that this restaurant is the best place to get a taste of an authentic Nueva Ecija meal.
Life in Cabanatuan City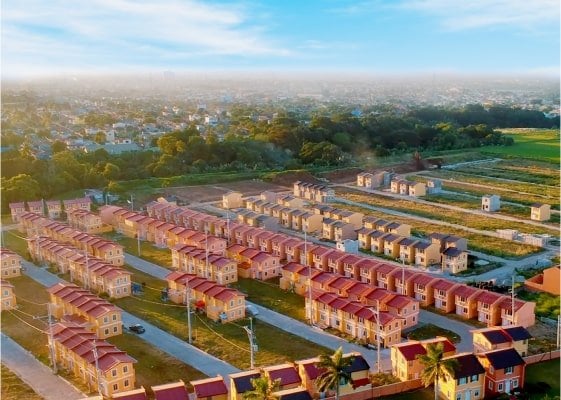 Located in Brgy. Valle Cruz, Lessandra Nueva Ecija is a safe and secured neighborhood that provides locals and interested homebuyers all over the country choices for an affordable house and lot in Cabanatuan. A place surrounded by conveniences, a fulfilled life is waiting in the city of Cabanatuan and the community of Lessandra Nueva Ecija.
Cabanatuan City is a great home location, a place where you can live permanently. There are a lot of things to explore within the city, and a lot of places to create unforgettable moments in life.
---
The best investment returns here in Lessandra! Visit the Lessandra House Listings to know more about Lessandra's offerings of affordable house and lots in the Philippines. Check out the available communities nationwide at Lessandra Project Listings. More travel and local reads are available at Lessandra Blogs and News.

Sources:

https://lcp.org.ph/92/cabanatuan-city
http://www.warinasia.com/camp-pangatian-memorial-shrine-cabanatuan-city
https://www.lakadpilipinas.com/2015/07/hapag-vicenticos-cabanatuan.html
https://www.rjdexplorer.com/nueva-ecijas-must-try-punos-ice-cream/
https://en.wikipedia.org/wiki/Cabanatuan_Cathedral