General Santos City, also popularly known as the Tuna Capital of the Philippines, and the hometown of the infamous boxer Manny Pacquaio, is a booming urban center in the SOCCSKSARGEN region. The city's progressive growth throughout the years made it a beacon for investments, creating new opportunities and securing economic stability.
Aside from being a highly urbanized city, General Santos is more than just a major commercial hub in Region 12. Home to several tourist attractions, Gensan offers more to the table. One famous point of interest is perfect for adventurous wanderlusts who seek thrill and excitement. Sanchez Peak, considered as the highest point in the city (rising about 800 ft. above sea level), offers a stunning panoramic view of General Santos, where you can also see other attractions such as Mt. Matutum, Mt. Parker, and Sarangani Bay.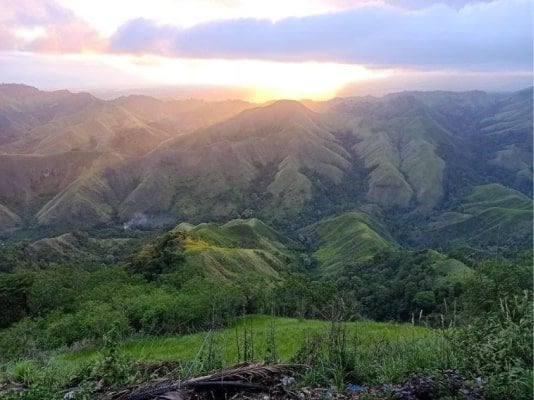 Located between the boundaries of Brgy. Conel and Brgy. Olympog, Sanchez Peak is definitely on the checklist of climbers and hiking enthusiasts who wish to check out a picturesque view of the City.
Trails to lead you to the top
There are three main trails that can be traversed to reach the peak. The choice of the trail depends on the level of hiking expertise of the trekkers.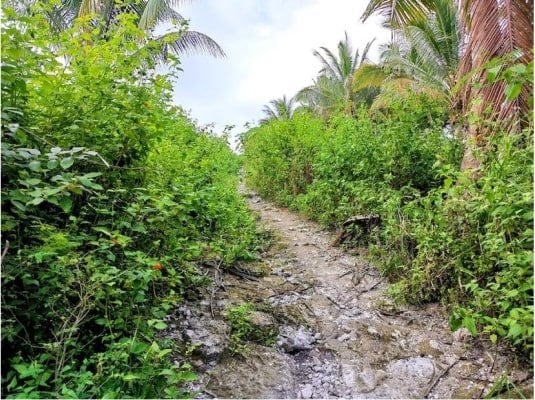 Photo Source: https://iraonherdreams.com
Balakayo Trail – The easiest trail where neophytes can reach the peak even without a guide. The starting point is located at Sitio Balakayo, Brgy. Olympog, which can be reached via habal-habal (motorcycle ride) from the City proper. This trail is the longest one but is already established, making it highly recommendable for beginners.
Balsinang Trail – If you want to level up the challenge, the Balsinang Trail is a steep and rocky path that is only accessible by foot. This is the shortest yet tougher trail to take, making it ideal for those who want to test their strength and stamina. Seasoned climbers can reach the peak in less than an hour. The trail starts at Purok Balsinang, Brgy. Olympog, which is almost adjacent to Sitio Balakayo. You might want to take this route at night if you wish to see the beautiful city lights view along the trail. Unlike the Balakayo Trail which is just an open canopy, this trail is full of huge trees which you can use as shade to protect you from the scorching heat while hiking.
Tukanop Trail – a lesser-known path, the Tukanop Trail is also considered a difficult route to traverse. The trail starts at Purok Tukanop, Brgy. Olympog.
---
Know and explore another city of the South, Koronadal City. Click here to know more about this City of South Cotabato.
---
Amenities and Accommodation
Hungry from the hike? No worries since Sanchez Peak has a stand-alone store where you can taste delicious native chicken delicacies which are prepared most of the time by no other than the owners of Sanchez peak, Mr. Jun and Mrs. Mising Sanchez. For those who want to stay the night, there are available rooms and cottages that can accommodate you. There is also a spot for camping tents for those who want to enjoy the chilly night.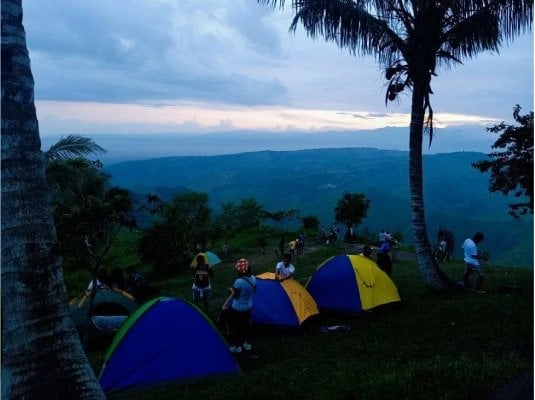 Photo Source: https://vismin.ph
The magnificent view of the peak offers a different level of tranquility especially for city folks who love nature or who just want to get away from the hustle and bustle of the city. If you are fortunate, you can witness a sea of clouds during early mornings, most especially during the Amihan seasons. The cold breeze above is definitely perfect for a cup of coffee while bonding with your family or friends.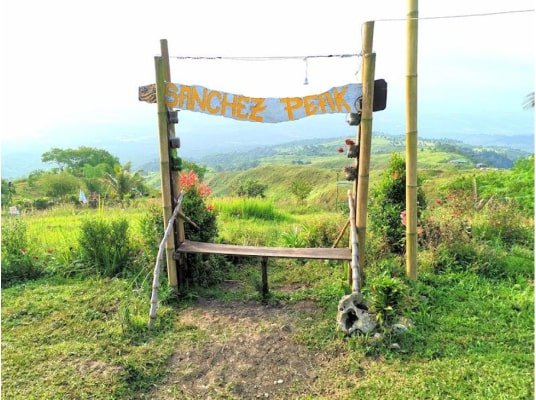 Photo Source: https://iraonherdreams.com
The view gets even majestic at night as the city lights illuminate the night sky like bright stars. A sight to behold and a beautiful reminder of how General Santos City has progressed and developed throughout the years.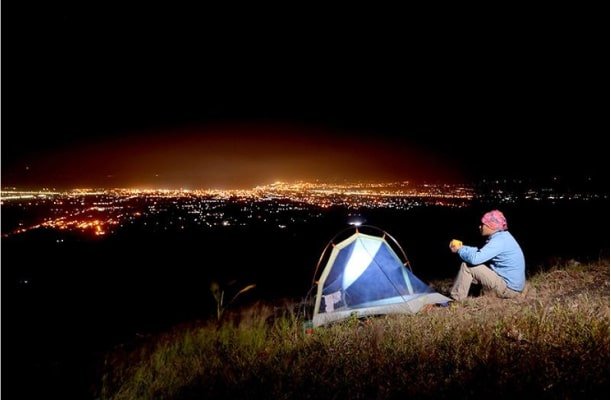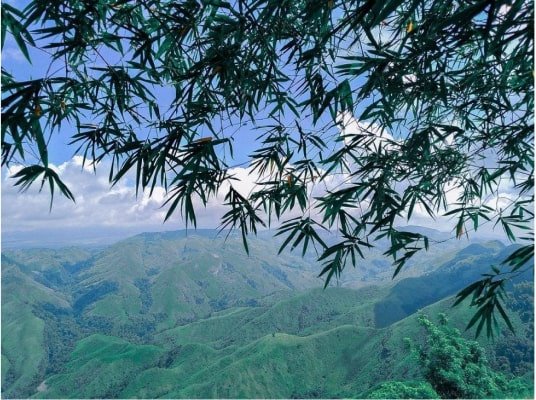 Photo Source: https://iskowanders.wordpress.com/
Sanchez Peak is definitely recommended to those who are near Gensan or South Cotabato wishing to explore nature and have an adventurous experience with their families and friends. It is one of the many spectacles General Santos can offer as the City is more than just about tuna.
Aside from its beautiful tourist spots like Sanchez peak, Henerals also take pride in their cordiality and hospitality, making visitors feel at home whenever they visit the beautiful city. Indeed, Gensan makes up for a great community.
Visit General Santos City and experience first-hand its beauty and you might just want to consider making it your forever home. Great communities within the city are not hard to find. An ideal community in Gensan is Lessandra GenSan, a beautiful Caribbean-inspired community offering serenity, convenience, and accessibility. Located along Conel Road, Brgy. San Isidro, General Santos City, Lessandra GenSan provides a wide array of affordable house and lots inside a maaliwalas neighborhood. Lessandra GenSan is an ideal home investment for young professionals, young families, retirees, and property investors as it's near to commercial establishments, major road networks, transport hubs, and other daily necessities. The city life, closeness to tourist attractions, and its maaliwalas community provide a quality living experience and a lucrative business opportunity. Lessandra GenSan is the perfect place for the next chapter of your life!
---
Lessandra Blog is a compilation of lifestyle, community, and home-related articles. For real estate investment and tips on how to buy house and lots in the Philippines, visit Lessandra's Lifestyle and Home Investments section. To know more about the affordable house and lots for sale available in each Lessandra community, give the property listing section a visit. Live in best, live in Lessandra.
References:
http://thesouladventures.blogspot.com/2016/02/sanchez-peak-gensan.html
https://iraonherdreams.com/sanchez-peak-gensan-south-cotabato-philippines-trek-camping-hike/
https://mindanaoexaminer.com/sanchez-peak-general-santos-citys-highest-spot/
https://iskowanders.wordpress.com/2018/12/10/hiking-up-sanchez-peak-gensans-highest/
https://vismin.ph/2020/sanchez-peak-gensan/
https://newsinfo.inquirer.net/682084/gensans-highest-point-becomes-tourist-haven