Everything you need is within reach in Bulakan, Bulacan with the soon-to-rise New Manila International Airport, PNR (Tutuban – Malolos – Clark), AllHome Bulakan with Coffee Project, and all the infrastructures ongoing around the area. Convenience and accessibility are probably the best assets of Bulakan, Bulacan.
The municipality of Bulakan lies in the southwestern part of the province of Bulacan and is one of the fastest-growing cities in the Philippines. The city has it all, from a welcoming and hospitable community to rich history (as it is the home of Del Pilars) and culture, to several restaurants and chill places where you can enjoy and relax.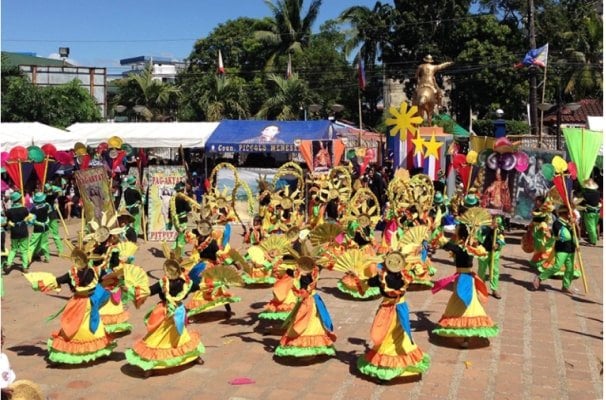 Photo source iorbitnews.com
Top 3 Chill Places Near Bulakan, Bulacan
When looking for a place to hang out and relax, there are factors we need to consider like ambiance, service, and the cost of dining, among others.
In the City of Bulakan, there is a variety of must-visit café, restaurants, and chill places to go for. Visiting these places will complete your me-time or just a simple rest day. Here is a list of restaurants worth going to.
1. G Grillin' Hub
There is a saying that good food is the foundation of genuine happiness. Many Filipinos love grilled food or what we call "ihaw ihaw / inihaw". Well, this restaurant is one to go for here in the province of Bulakan. G Grillin' Hub is an open space restaurant where you can enjoy the fresh breeze of the air while eating your favorite food. This restaurant is perfect if you're looking for a place to chill with your friends, family, or alone.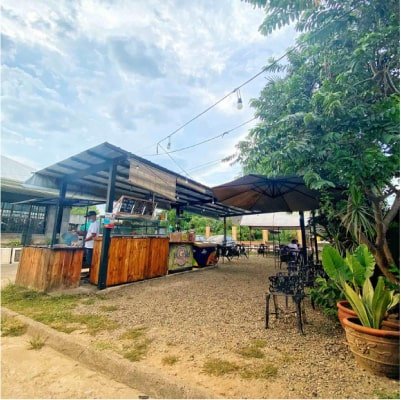 Photo source: EJ KNOWS Facebook Page
Getting curious about what's on their menu? Well, they offer well-marinated meats or ihaw ihaw that you can enjoy with a pair of beers or with rice. Their sauce is one of the main highlights of this restaurant - ihaw ihaw is not complete without the perfect sauce.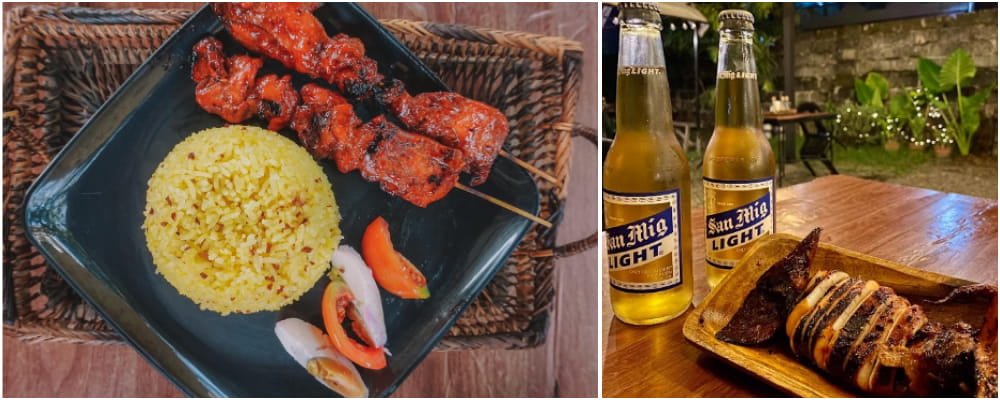 Photo source: EJ KNOWS Facebook Page
2. Idiyalab
This is the first Art Advocate Café in Bulacan. Idiyalab is more than just a coffee shop. Aside from the quality products it serves, it is well known for supporting the local artistry in terms of music, creativity, and skills. They hold Open Mic events for local artists in Bulacan. The restaurant also has art-related events such as live t-shirt Printing, calligraphy, photography, and more.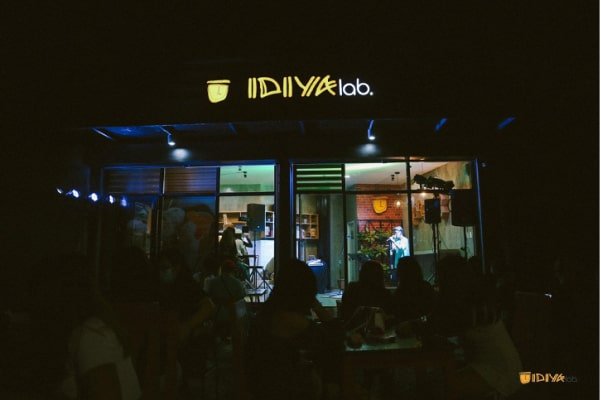 Photo source: Idiyalab Facebook Page
Idiyalab is a modern-themed café. Their industrial-interior and instagrammable place is air-conditioned and well lit. It is a cozy area that is perfect for chill and hang-outs. Tables and chairs are also available outside for those who prefer an outdoor setting.
They offer a wide range of choices on the menu, including milk tea, coffee, fruit shakes, pasta, sandwiches, and pastries, perfect to indulge for a sweet tooth. You can enjoy all these while chilling with a great song or posing like a superstar inside the café.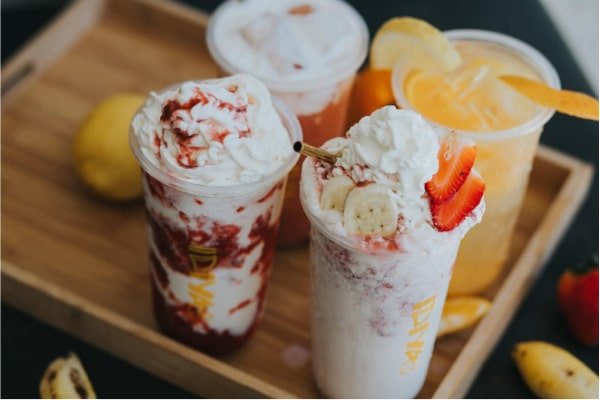 Photo source: Idiyalab Facebook Page
3. Casie's Restaurant
Casie's Restaurant is a casual fine-dining Italian-American restaurant in Bulacan. It is a perfect place if you want to celebrate milestones and important occasions, like birthdays, engagements, graduations, and anniversaries. Feel the luxurious ambiance upon entering the restaurant. Their service is also impeccable, you will feel like you're out of town.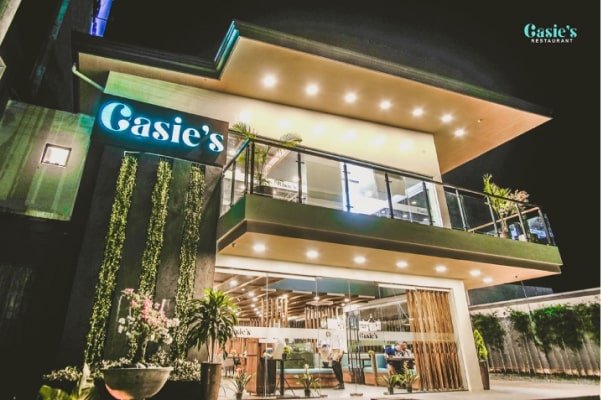 Photo source: Casie's Restaurant Facebook Page.
Along with its luxurious ambiance is a delicious course of a meal. This restaurant offers a 5-course meal, but they also have ala carte meals or solo orders for their dishes, like pasta and pizzas. Casie's Restaurant is also popular for its pastries and dessert. With semi-casual or smart business casual attire, you won't feel out of place when you visit this restaurant.
Show your love to your family or friends by treating them to the best food and experience in these top 3 restaurants.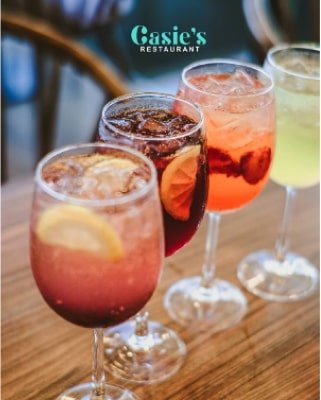 Photo source: Cassie's Restaurant Facebook Page.
The Best Place to Live In
Aside from the above-mentioned restaurants, Bulakan City has more to offer. From it being a continuous fast-growing community to its transportations, shopping malls, resorts, and all other developments – everything that you need is just around the corner.
Owning real estate has several benefits, especially if it's in the city of Bulakan. For one, as the economy keeps growing, the value of land and property also grows along with it, making it one of the ideal property locations in the country.
Given its economic developments, there are many residential communities in Bulakan. Among these communities stands out an exclusive subdivision offering quality yet affordable house and lots in Bulakan, Lessandra Bulakan. Lessandra Bulakan does not just offer quality and affordable house and lots, it offers a safe and secured community to its homeowners. After all, nothing beats having peace of mind in a comfortable home.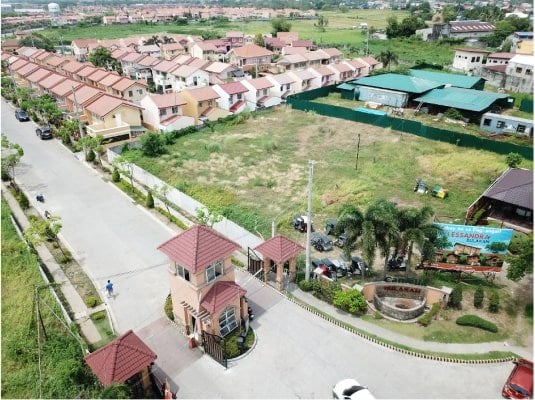 Lessandra Bulakan is a well-known subdivision in Bulakan, Bulacan. Inside the community, homeowners get to experience living in an angat and maaliwalas life. This exclusive subdivision in Bulakan also provides a set of amenities to residents (a basketball court, playground, clubhouse, swimming pool) for recreational activities.
This exclusive subdivision in Bulakan offers a wide range of affordable house and lots, from 2-bedroom houses to 5-bedroom houses. Located in a master planned community, Lessandra Bulakan offers a convenient and hassle-free day-to-day experience. The neighborhood is strategically located near schools, supermarkets, medical facilities, churches, business centers, and the top 5 chill places in Bulakan.
In the middle of this progressive city, Lessandra Bulakan is indeed the best home and property investment you could have. Whether you are a single professional, starting your own family, or an overseas-based Filipino, Lessandra's quality and affordable house and lots in Bulakan is a real estate investment you should not miss. Experience the best and land great returns with Lessandra Bulakan.
---
Lessandra is an affordable house and lot developer offering maaliwalas home spaces nationwide. To know more about affordable properties in Lessandra, visit the Lessandra House Listings. To find out how to buy a house and lot in the Philippines, read A Buyer's Quick Guide on How to Buy a House and Lot in the Philippines.