"Rice Granary of the Philippines" is what Nueva Ecija is known as. Located in the Central Luzon region of the Philippines, it is also the center of agricultural research and production in the Philippines.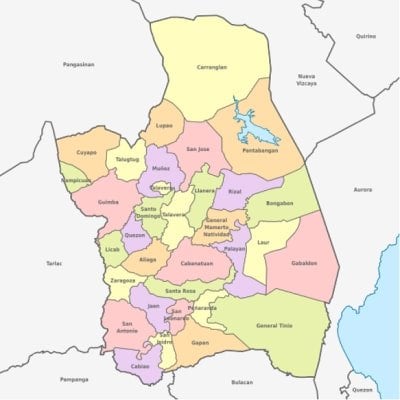 Photo source: wikimedia.org
Aside from being one of the top rice-producing provinces in the Philippines, Nueva Ecija has a lot more to offer in terms of historical destinations, ecotourism destinations, farm-tourism destinations, and of course, delicacies.
Many people go on travel seeking adventure or for sightseeing the beauty of a particular place. But for some, traveling also means eating foods or delicacies that are distinct in a certain location. For that reason, listed below are the top delicacies of Nueva Ecija you must try when you travel to the province.
Top Delicacies of Nueva Ecija
1. Tilapia Ice Cream
First on the list is Tilapia ice cream of Central Luzon State University or CLSU in Nueva Ecija. They are known for coming up with the tilapia ice cream. Ingredients include fresh carabao's milk, condensed milk, all-purpose cream, diced cheese, chopped walnut, and steamed tilapia flakes.
The ice cream doesn't smell or taste fishy, it tastes good with the texture of tilapia flakes! It is also worth noting that Tilapia ice cream won the Innovation Gold Award during the Salon International de L'Agroalimentaire (SIAL) ASEAN Manila 2016 and bested 350 other exhibitors coming from 25 countries held at World Trade Center in Pasay City, Manila.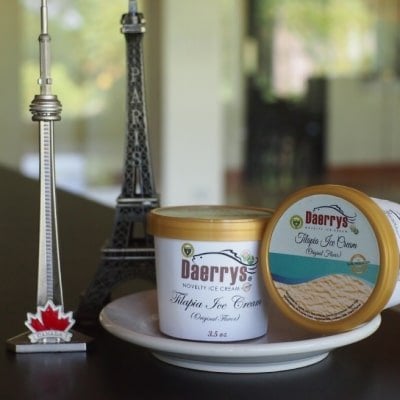 Photo source: https://daerrys-tilapia-ice-cream.business.site/
2. Batutay and Garlic Longganisa
Longganisa is a Filipino sausage widely known all over the country. Many provinces in the Philippines have their version of longganisa. It is usually made of ground pork, but Nueva Ecija has its version of it called "Batutay". Batutay is one of the most selling food in Cabanatuan City, Nueva Ecija. It is a longganisa purely made from beef with a unique sweet taste that is well-known in Cabanatuan City and nearby towns. If you don't prefer your longganisa on the sweet side, you must try the famous Cabanatuan Longanisa or garlic longganisa. The aroma of the garlic would make you hungry. Make sure to give a taste of these longganisas when you visit Nueva Ecija. It is widely available in every market here. Cabanatuan longganisa is best paired with freshly cooked rice and ice-cold soft drinks!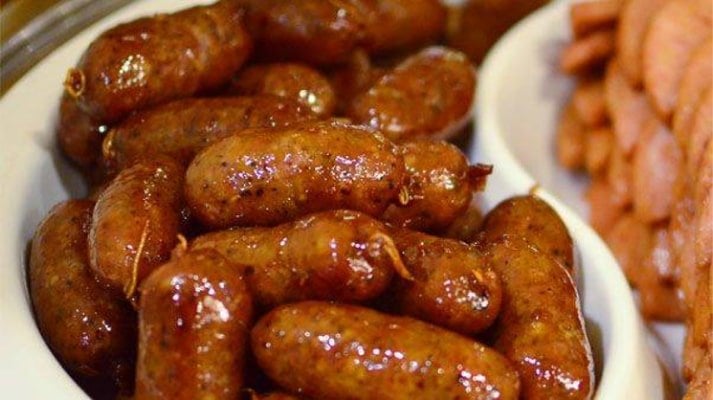 3. Buko Lumpia
Lumpia is a Filipino-style spring roll commonly made of ground pork, fish, and vegetables. There are different kinds of lumpia in the country. The famous ones are Lumpiang Shanghai (lumpia filled with pork), Lumpiang gulay (lumpia filled with vegetables), and Lumpiang Isda (lumpia filled with fish). But here in Nueva Ecija, there's this one famous restaurant in Cabanatuan City, the Café La Tea, that offers a unique kind of lumpia filled with strips of fresh coconut – commonly called Buko Lumpia. It's no ordinary lumpia as it's filled with strips of coconut, vegetables, ham, and cheese. Have you imagined eating lumpia with coconut strips inside? Unique, right? This Buko Lumpia will give you a distinct taste that isn't normally found in other lumpia recipes. It is best partnered with vinegar, too!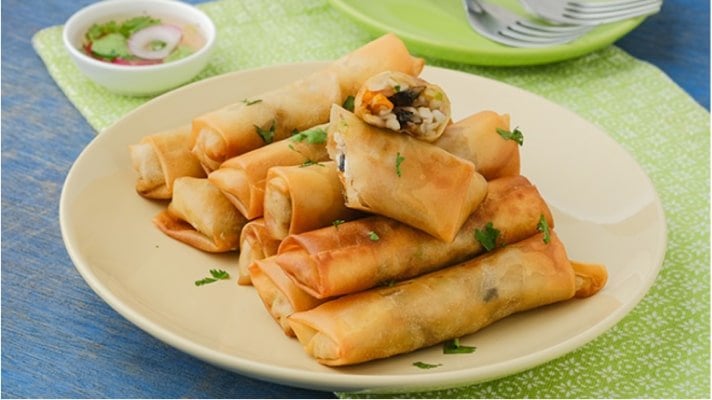 Photo source: https://www.yummy.ph/recipe/lumpiang-buko-recipe-a1550-20200226
4. Puno's Ice Cream
You may be thinking that we're done with the ice creams with the tilapia ice cream on the list. If the above-mentioned flavor of ice cream is not for you, then you must try this homegrown and well-known ice cream brand in the province of Nueva Ecija - Puno's ice cream. They offer unique flavors of ice cream like Buko Sherbet with Lychees, Ube Cheese, Strawberry, Fruit Salad, Coffee Crumble, and Cookies and Cream. Other delicious flavors are Chocolate with Cashew, Langka Cheese Cashew, Corn Queso, and the bestseller Cheese Cashew Macapuno. Puno's ice cream is available in different sizes, starting from a cup up to one gallon. The quality of the ice cream can be compared to the ice cream brands that are being sold nationally. This ice cream tastes best with sugar cones and pandesal. A must-try if you're planning to visit Nueva Ecija!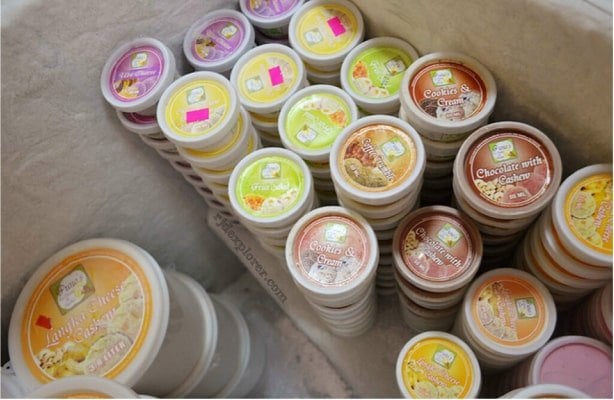 Photo source: https://www.rjdexplorer.com/nueva-ecijas-must-try-punos-ice-cream/
5. Aying's Homemade Pastillas
Aying's homemade pastillas are very popular here in Nueva Ecija for their high quality and delicious pastillas made from Carabao's milk. They've been in the business since 1995. The store is originally located in Cabiao, Nueva Ecija, and they also have a branch in Gapan City, Nueva Ecija. Aying's pastillas offer different flavors, such us pastillas de Leche (original flavor), ube, special yema, buko pandan, langka, caramel, and malunggay. It is a great pasalubong for your loved ones.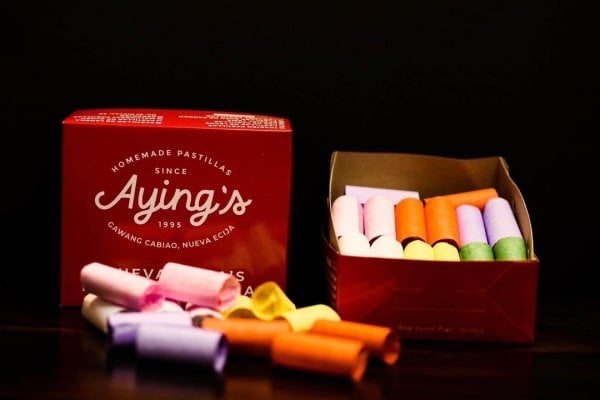 Photo source: Aying's Pastillas Facebook Page
6. Milka Krem's Dairy Products
Milka Krem is located in the Science City of Munoz in Nueva Ecija and is operated and managed by the Philippine Carabao Center, an attached agency of the Department of Agriculture. It was established to help and support the dairy farmers in having a sure market for their milk production. A lot of dairy products are being sold in Milka Krem, such as choco milk, fresh milk, yogurt, Lacto juice, pastillas de Leche, polvoron, milkaroons, and ice cream. These products are guaranteed to be fresh as the raw milk that is being processed every day to make their products are coming from healthy animals supported by the Philippine Carabao Center. Milka Krem also offers high-end cheeses namely gouda cheese, mozzarella, white cheese or kesong puti, and cream cheese. Buying Milka Krem's dairy products should be on your bucket list when you visit the province!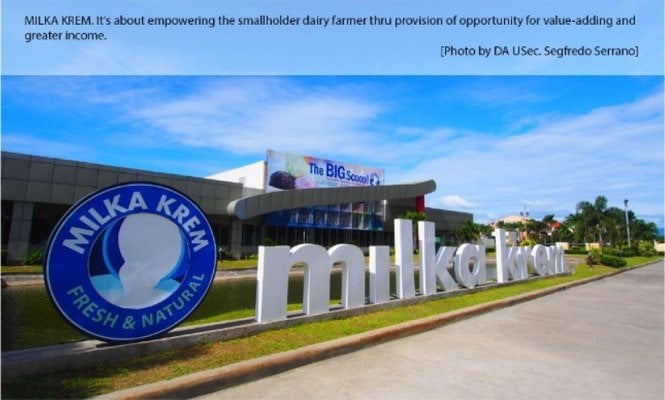 Photo source: pcc.gov.ph
7. Baked Products by Edna's Cakeland
Edna's Cakeland is one of the best restaurants (and coffee shops) in Nueva Ecija. They are located in Kapitan Pepe Subdivision, Cabanatuan City, Nueva Ecija. They are known for producing quality home-baked products in the province like empanadas, cheese rolls, cakes, and other pastries. No wonder Edna's Cakeland is the go-to place in the province for pasalubong!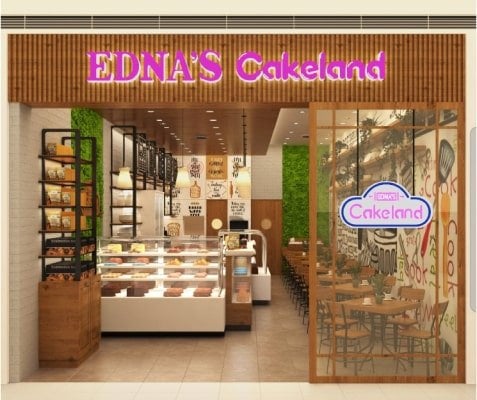 Photo source: Edna's Cakeland Facebook Page
Nueva Ecija is indeed a great place to be at. It is also very convenient to live here because the province is accessible to all types of transportation. If you're planning to invest here, affordable house and lots are widely available in the province – in Gapan, Cabanatuan, San Jose, and Santa Rosa, Nueva Ecija with Lessandra communities.
Visiting the province any time soon? Don't forget to taste these top delicacies of Nueva Ecija!
---
Lessandra Blog is a compilation of lifestyle, community, and home-related articles. For real estate investment and tips on how to buy house and lots in the Philippines, visit Lessandra's Lifestyle and Home Investments section. To know more about quality and affordable house and lots in the Philippines, give the property listing section a visit. Live in best, live in Lessandra.
Sources:
https://www.rjdexplorer.com/nueva-ecijas-must-try-punos-ice-cream/
https://news.abs-cbn.com/life/08/10/16/tilapia-ice-cream-bags-international-award
https://www.pcc.gov.ph/must-try-productsmilka-krem-showcases-4-local-stand-out-cheeses/
https://www.lakadpilipinas.com/2017/03/unique-food-in-nueva-ecija.html
https://www.sec.gov/Archives/edgar/data/1612851/000106299314004307/exhibit99-1.htm
https://news.abs-cbn.com/life/03/05/17/9-unique-eats-in-nueva-ecija