Bicycles are one of the main modes of transportation today—one of the remarkable shifts when the pandemic started. Since public transportation in the country has been limited, workers from industries that pursued operation amidst the lockdown resorted to using bike going to and from work.
Some also invested in different types of bicycles like mountain bike or electric bike for recreational purposes, grabbing the opportunity of cycling in groups on empty roads and highways. Transitioning to the new normal also meant many people engaging in cycling because of its physical health benefits.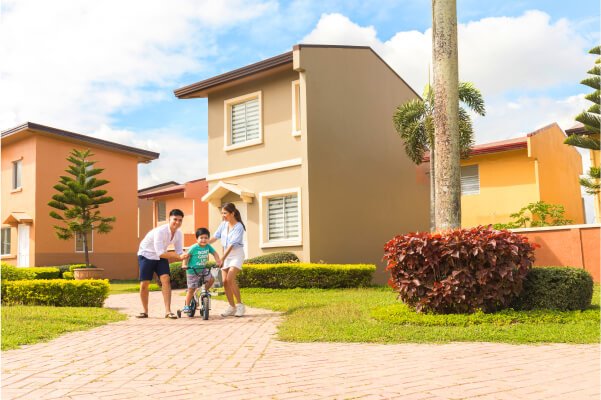 Having bicycles had also been a great alternative for residents living in strategically located homes, like Lessandra communities, as the short distances from establishments and workplaces allow them to use bicycles even with the limited transportation. In Lessandra Baliwag in Bulacan, a community offering affordable house and lots, there are biker-friendly roads and places that cyclists can ride through, whether it may be for transportation purposes or purely for leisure.
Cycling-friendly Spots in Baliuag
Near the province of Bulacan, especially in the town of Baliuag, there are great biking trails where cyclists can fully engage with this recreational activity. These spots are commonly located near known trails, providing challenging paths for cyclists.
1. Tila Pilon Hills and Talon Pari Falls
Tila Pilon Hills and Talon Pari Falls are great destinations, may it be for cycling purposes or purely for nature appreciation. Located in Doña Remedios Trinidad, this destination spot and biking trails is popular for its similarity with the famous Chocolate Hills in Bohol. Tila Pilon Hills is locally dubbed as the "Chocolate Hills of Bulacan".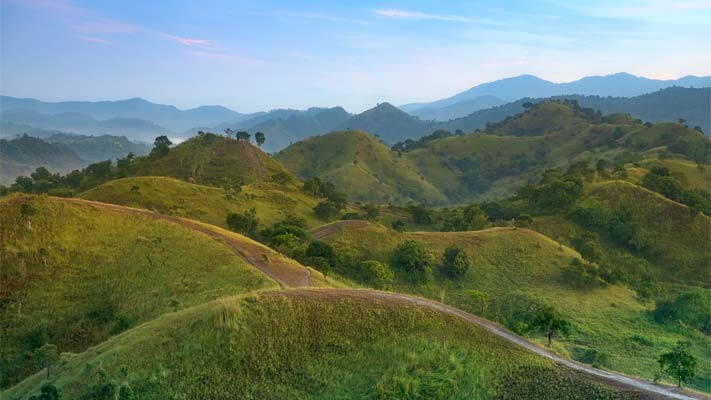 Photo source: Tila Pilon Hills Website
This place is a must-visit for those who want to enjoy nature and breathe in the fresh air. A great upside of the Tila Pilon Hills is the budget-friendly expenses within the place, as there is no need to spend too much when visiting the site. More than the guaranteed peace and serenity in the place, there are also themed spots offering Bali-like vibes for tourists.
Going to Tila Pilon Hills is also remarkably easy, as local cyclists usually fill the place. Trying out the biking trails can be ascribed to as a challenging and thrilling activity, especially with obstacles on the way like river-crossing.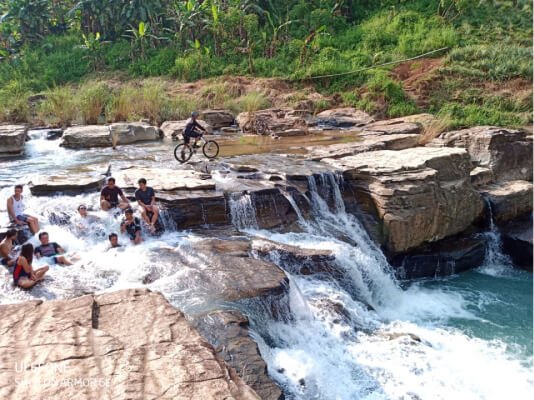 Photo source: Reddit
More than cycling, this destination in Doña Remedios Trinidad has neighboring falls, the Talon Pari Falls, where tourists can have a splash in the cascading waters to be refreshed after cycling through the slightly tough trails. Aside from swimming in the falls basin, visitors of this tourist spot can also add cliff jumping to their plans.
2. Paligue Candaba Road
The Paligue Candaba Road in Pampanga is one of best cycling routes for bikers, because of its wide and long path. Only minutes away from Baliuag, this flat road is surrounded by swamps and farmland and has a great view of Mount Arayat, making it a perfect spot for chill bicycle rides.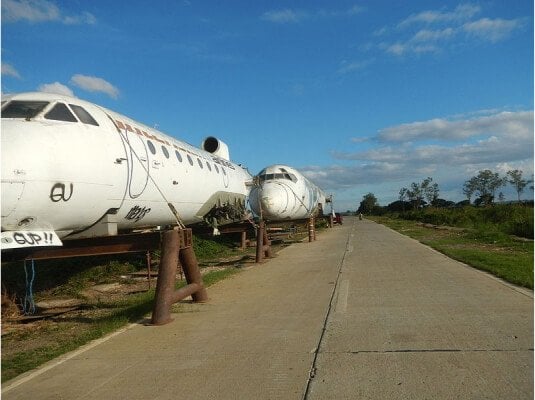 Photo source: Wikimedia Commons
Cyclists used to visit the Paligue Candaba Road because of the two airplanes placed on the side of the road, a great landmark to showcase, especially for traveling cyclists. Since the airplanes were removed, the place became a long night market where many small business owners put their businesses beside the road. Because of this, the Paligue Candaba Road remained a great stopover for cyclists, as there are mini food hubs like milk tea and coffee shops, Korean BBQ places, and street food stalls along the road.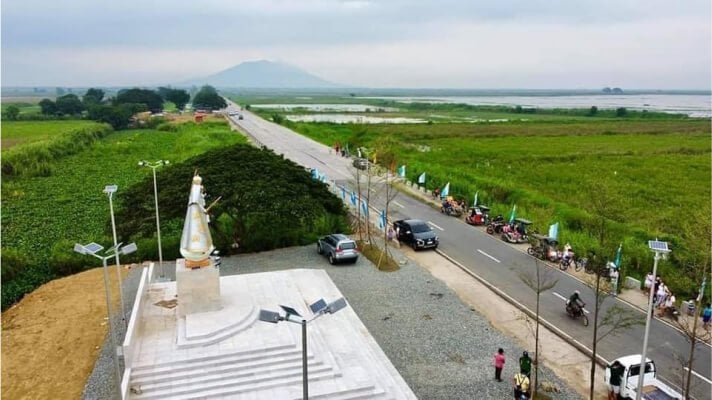 Photo source: Pampanga Crave Facebook Page
Aside from the Mount Arayat backdrop and the long night market, the nearby newly constructed Nuestra Señora Dela Merced Monument became another landmark destination for the bikers and other tourists.
3. Pugpog Bikers Highlands and Leisure Hub
The Pugpog Bikers Highlands is one of the most-visited spots located at Pugpog Road, Sta. Cruz, Angat, Bulacan. This is famous for riders and bikers looking for a comfortable place to stop over and chill after hours on their cycling route. Within the place is the Biker's Cafe, a chill spot with alfresco dining where bikers can re-energize and recharge while reveling in the view of the beautiful Angat River and the Sierra Madre mountain range.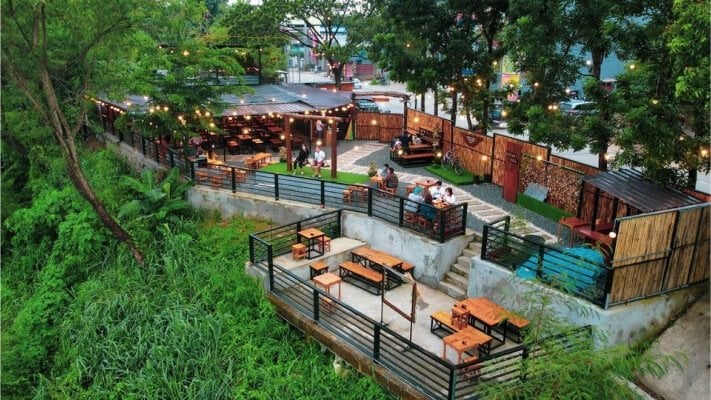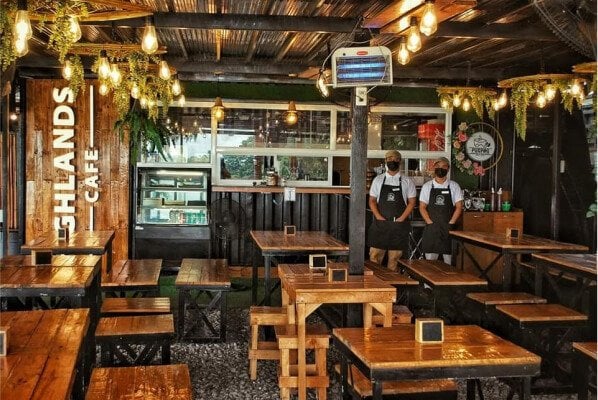 Photo source: Pugpog Biker's Highlands Facebook Page
These are just some of the bike destinations near Baliuag, Bulacan. Make sure to have needed protective gears ready before visiting these famous spots to have a worry-free ride.
Strategically-located Lessandra Baliwag
The maaliwalas community of Lessandra Baliwag is located at Brgy. Tangos, an 18-hectare Italian-inspired subdivision with 24/7 security offering affordable house and lots in Baliuag. Lessandra homeowners with an affinity to cycling undoubtedly enjoy the biker-friendly places and biking trails near the community. A great location convenience, especially when it comes to going to and from work.
Aside from these amazing spots near Baliuag, the community of Lessandra Baliwag also guarantee a round-the-clock safety and security, an ideal neighborhood for homeowners cycling for relaxation and leisure purposes.
---
Lessandra offers affordable house and lots in the Philippines. To explore more about the strategically located communities, visit Lessandra Project Listings. To know more about the affordable house and lot offerings, visit Lessandra House Listings. For more interesting and informative reads about must-visit spots in the country, visit Lessandra Blogs and News.