There are lots of ways to decorate your dream home. With this comes a lot of things to consider such as theme, furniture, appliances, and decors. Also, one important thing to consider when decorating and redecorating is budget.
One learning almost everyone had during the trying times of pandemic is spending money wisely. This entails thinking twice before buying various things, identifying whether items in online shopping carts are necessities or luxuries. Money spent during the quarantines and lockdowns falls under stored necessities or comfort buys that would help alleviate stress and anxiety.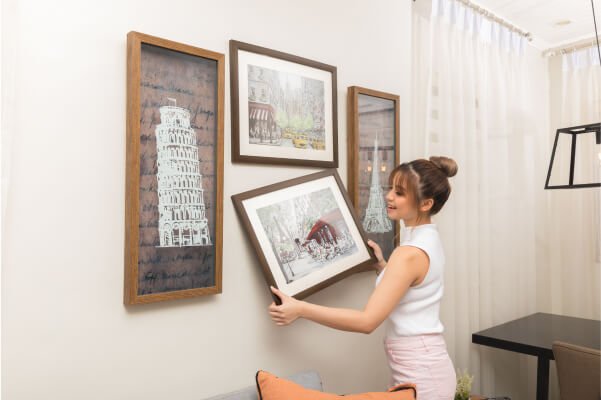 One of the trends that rose during the stay-at-home period was home redecoration. This included buying recommended "affordable" house decors and furniture, to make own spaces more comfortable for each homeowner.
Must-Haves for Your Own Space
One of life's goals is making dream homes come true. After investing in a house and lot, the next step is to ensure that the interior of the home is comfortable for every homeowner residing within the house.
While there are homes ready for move-in, like the ready-for-occupancy affordable house and lots in Lessandra, it is still important to think through the next step of personalizing the interior of homes, to truly create a homey atmosphere and make daily hours a much better experience.
After the step of identifying the right furniture and appliances, choosing the right house decors and elements further accentuates how your personality and preferences reflect on the interior of homes. Here are some of the commonly overlooked yet home essentials you can include in your home decoration budget:
1. Oil Diffusers
Oil Diffusers are important when making the home, especially personal spaces like rooms, smell good. Setting the scent of rooms is not just solely to make the room smell great, but it also has an effect when it comes to dealing with moods and managing stress. Through oil diffusers, there are a lot of scents to explore such as eucalyptus, lavender, coffee, cotton candy, cinnamon, sea breeze, and more. These scents are commonly known to help decrease stress levels, helping you relax. Oil Diffusers are also lifesavers when it comes to spending long hours inside the house for work or study-related tasks, given their subtle calming and relaxing effects on the body.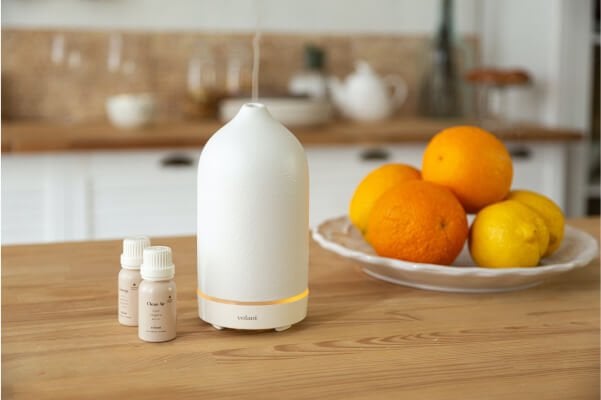 Photo source: Volant at Unsplash
2. Lampshade
Nowadays, lampshades come in different forms and designs, providing tons of options that may appeal to your taste. More than the design in their outer casings, the lights emitting from these décor also vary—low, warm, bright, cool, or switching. This classic item does not just serve as décor, it is also a home essential when it comes to focusing on the different household, school, or work-related tasks like studying for an exam, reading your favorite book, accomplishing deadlines, or doing hobbies.
3. Wall clock
Having a wall clock is a must-have. Aside from being the go-to time indicator within the house, this element comes in different designs, ranging from digital themed to rustic themed. Also, wall clocks go well with different themes and unique house decors in the house, as there are new forms of this décor like the puzzle-type wall clocks.
In the true element of personalizing homes, there are online services that offer customization of different house decors including wall clocks, where personal or family pictures can be incorporated into the design.
---
Looking for ways to spend free time wisely? Check out these Stay at Home Things to Do!
---
4. Mirror
Just like the wall clock, mirrors come in different designs, whichever fits preferences or the overall theme of the home interior. Having wall mirrors is convenient, especially when they are located in strategic areas of the house. More than a quick go-to to check appearances before going out of the house, mirrors are also useful in making homes appear bigger. In effect, there is an illusion that the home has much more space, increasing comfort inside the house. Also, mirrors, directly and indirectly, reflect the natural light coming from windows, making the room appear brighter.
5. Wireless or Bluetooth Speaker
After a long and tiring day and you want to relax, listening to music greatly helps in decreasing stress levels. Calming music varies per person, as it ranges from Jazz, Classical, Pop, or K-pop. Whether or not you are a music lover, having a wireless or Bluetooth speaker inside the house helps elevate energy levels, and contributes to brightening up the atmosphere. More than that, a Bluetooth speaker usually comes in a small size, a preferable buy, especially for space-saving purposes.
6. Picture Frame
Nothing can effectively make a home more personal than installing picture frames around the house. The photos inserted in these frames personalize own spaces with captured memories and moments. Given the increasing creativity most have, picture frames come in different looks and designs. There are tons of options for picture frames to buy, and it's not unlikely to have one that fits the home interior or theme.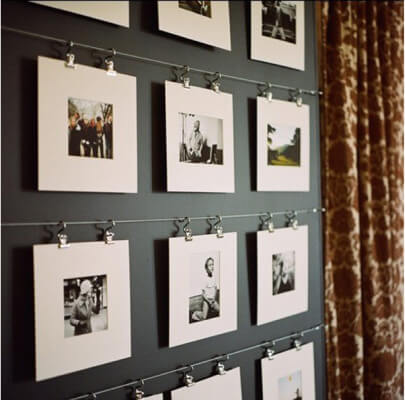 Photo source: Crafts and Decoration Blogspot
7. Cactus and Succulents
Having green time is essential. Investing in indoor plants does not just add a splash of green inside the house, it also helps in making the home healthier by filtrating the air. Aside from that, these small potted plants quickly catch the attention of people. It is low maintenance, as indoor plants rarely require watering. Placing them on window seats and coffee tables immediately do the trick in making the home interior look livelier and healthier.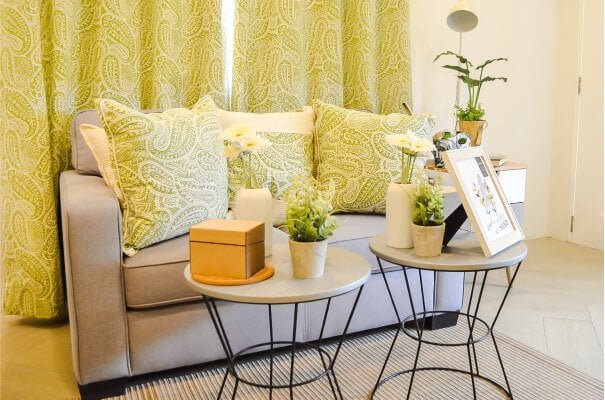 8. Nightstand
It is a classic must-have, especially for your bedroom. A nightstand or bedside table provides more surface for on-the-go home essentials you need to have within reach in your bedroom. It also allows things like a glass of water, alarm clocks, and phones to be easily reachable before and after sleeping. This bedside table offers a sturdy place where you can place fragile things instead of having them lying on the ground, at risk of being stepped at.
9. Key Hanger
Key hangers are important as keys are one of the commonly misplaced small items inside the house. Keeping them in a place like a key hanger allows them to be easily reachable in cases of emergencies where a door is suddenly locked from the inside. More than that, key hangers, as they come in different styles, further accentuate the theme of the house, especially when their designs match the other appliances and furniture nearby.
Considering all these things, it is always fun to improve and customize your bedroom while living in the best affordable house and lots in the Philippines, Lessandra. Personalizing homes is just a step away after investing, as the Lessandra homes guarantee a fast and complete turnover, especially when it comes to ready-for-occupancy units. Built for homeowners' comfort, ultimate satisfaction is undoubtedly achieved living in Lessandra homes.
---
Lessandra offers quality and affordable house and lots in the Philippines. To know more about the affordable house and lot offerings, visit Lessandra House Listings. To know more about the strategically located communities, visit Lessandra Project Listings. To read more fun and interesting home tips, head over to the Lifestyle & Home Investment section of Lessandra Blogs and News.