The only thing that cannot be taken away from us is our education. Our parents always remind us of the importance of education and how it can change our lives in the future. Parents also tell us, their children, that education is the only treasure that they can give us that has no expiration.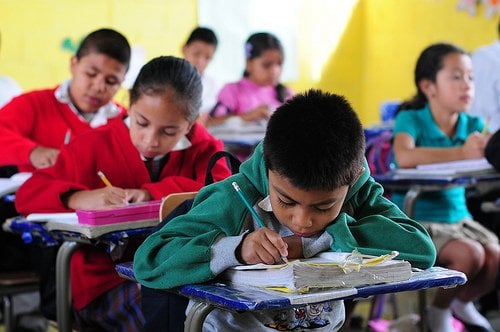 https://blogs.worldbank.org/education/six-s-quality-education
The number of nearby schools in an area is one of the most-asked questions from people when moving because education plays a major part in a person's future. Accessibility to universities will also determine a student's travels going to school. If you are looking for such places, Nueva Ecija colleges and universities is a good place to consider.
Having a quality education is a must to have a better understanding and knowledge of the world. There are a number of good colleges in Nueva Ecija and if you move in this province, the only problem you'll have is choosing the best one for you.
These universities in Nueva Ecija offer various curriculums for students and can cater almost every course that kids nowadays want. Here are some of the top schools and universities in Nueva Ecija.
Central Luzon State University (CLSU)
CLSU is a 658-hectare state university located in Munoz, Nueva Ecija. This prestigious university serves as the headquarters of Central Luzon's Regional Research and Development Center.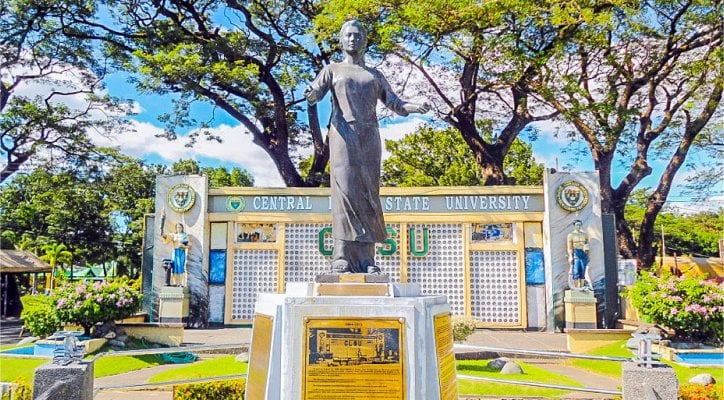 https://clsu-ovpaa.edu.ph/visit-clsu/
CLSU is one of the leading agricultural research universities in Nueva Ecija and Southeast Asia mastering expertise in aquaculture, ruminants, crops, orchards, and water management.
It has also ranked 13th among 288 universities in being the top Higher Education Institutions in the country. The college in Nueva Ecija aims to become "a world-class National Research University for science and technology in agriculture and allied fields."
It is said that life while studying at CLSU is different compared to other universities in Nueva Ecija. It is like studying with nature. Unlike other universities, you won't find any nearby establishments in CLSU. So, if you like studying and nature at the same time, this could be a suitable school for you.
Araullo PHINMA University
PHINMA Araullo University is a tertiary educational institution in Cabanatuan, Nueva Ecija, that provides affordable yet high-quality education. What began as a small legal school in 1950 has grown into one of the most prominent colleges in Nueva Ecija that offers Novo Ecijanos basic, tertiary, and professional education.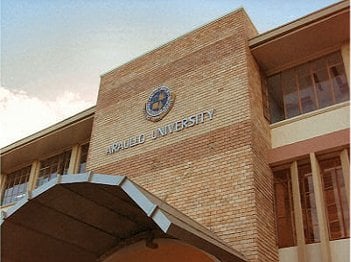 https://pa3ck2labot.wordpress.com/portfolio/araullo-university/
Standing by its motto of "Making Lives Better Through Education," we can already say that AU's dedication to giving quality education is promising. Phinma Education promotes commitment, honesty, integrity, and consistency in words and acts, as well as professional and social responsibility for their students' betterment.
Nueva Ecija University of Science and Technology (NEUST)
NEUST's main campus is located in Cabanatuan City but has satellite campuses around Nueva Ecija as well. The university in Nueva Ecija offers graduate and undergraduate courses as well as vocational training programs in a variety of subjects.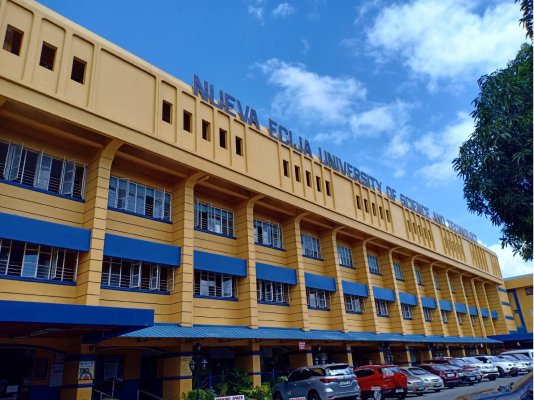 http://endahds24.blogspot.com/2019/02/school-general-information-academic.html
The Nueva Ecija University of Science and Technology has long committed itself to be a dynamic social system. It has steadily pursued its goal of establishing a marketplace of ideas attracting scholars, theorists, and practitioners from a variety of fields. It never really settles into a comfort zone for long, but rather considers reengineering or reinventing its operational system.
So, if you are looking for a diverse college in Nueva Ecija with multiple selections of courses, this university is the one for you.
Wesleyan University- Philippines (WU-P)
WU-P is a private, non-stock, non-profit, and non-sectarian university in Cabanatuan City, Nueva Ecija run by the United Methodist Church (UMC). The Philippine Wesleyan College was founded in 1946 and was named after John Wesley, the founder of Methodism. Pre-elementary, elementary, middle school, high school, undergraduate, and graduate programs are all available at the university.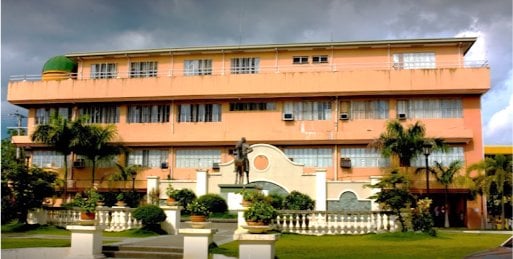 https://www.pacu.org.ph/wordpress/wp-content/uploads/2020/09/wesleyan.png
On and off campus, the Office of Student Affairs is concerned with all aspects of student life. The team places a high value on each student's well-being as an individual and as a part of the Wesleyan University- Philippines community. Their issues will be heard with interest and care if they voice them openly and freely. If action is required, every effort will be taken to handle the situation fairly and consistently.
The Commission on Higher Education (CHED) has awarded autonomous status to only 67 higher education institutions in the Philippines. This means that WU-P can offer new undergraduate and graduate programs and have linkages with other foreign universities without asking for CHED's authority.
This honor is bestowed to only five private institutions in region 3 and WU-P is one of them.
WU-P is one of 17 institutions in the Philippines to receive Institutional Accreditation Status from the Federation of Accrediting Agencies of the Philippines (FAAP) in 2014, which means that WU-P has proved its excellence in certified tertiary programs.
There you go! These are the top four Nueva Ecija colleges and universities. Universities in Nueva Ecija are a good choice when choosing schools not only because of the quality education they offer but also their affordability.
And speaking of affordability, two of the top universities in Nueva Ecija (Central Luzon State University and Nueva Ecija University of Science and Technology) has no tuition fee because they are state universities.
Education for the future
If you are considering settling down or residing somewhere away from the city, life Nueva Ecija is an excellent option. Your future children will surely thank you for choosing a place near-elite level Nueva Ecija colleges and universities because of the knowledge and educational training they can acquire. Their chance of employment will also increase if employers see where they graduated.
If you are looking for an affordable house and lot in Nueva Ecija, you can have the best real estate properties at different Lessandra projects in Gapan, Cabanatuan, San Jose, and Santa Rosa. Education is important, but so is recreation that is why Lessandra offers amenities like basketball courts and playgrounds that your children can use. In Lessandra, you don't have to choose between education and recreation.
In choosing the perfect Nueva Ecija colleges and universities, you should always consider its credibility and achievements because it will reflect on your children, especially in finding a job after they graduate. You should be wise in choosing the college in Nueva Ecija that fits them the most, especially now that the Philippines is still under online classes because of the pandemic.
---
Lessandra offers quality and affordable house and lots in the Philippines, guaranteed to be accessible from any point in the country. To know more about the communities present in prime locations, visit Lessandra Project Listings. To know more about the affordable house and lots offered by Lessandra, visit Lessandra House Listings. Read more about the locational conveniences of Lessandra communities at Lessandra Blogs and News.
Source:
https://www.edarabia.com/universities/cabanatuan/
https://clsu.edu.ph/news/news-details.php?news_id=603