The Philippines is a beautiful spot to visit. There are a lot of places to explore, such as the white-sand beaches in the Visayas, hiking trails in the Cordilleras, or as simple as places to unwind near Manila.
The country has a remarkable history and natural wonders, enough to keep localities thriving in tourism. Aside from having an extraordinary getaway experience, you will also have a great time being surrounded by memories of the past, like the numerous heritage sites preserved up to date.
With the ongoing pandemic, lots of Filipinos and tourists from around the world search for words like "Where can we travel right now?", or "Where to go this pandemic?" to overcome the countless days of being cooped up indoors. In the Philippines, there are many outdoor activities for locals and tourists, ranging from food finds to different occasions. As one of the famous countries in the world that has tons of natural wonders, the Philippines is one of the sought for travel destinations, especially when the pandemic is over.
Outdoor Places as Travel Preference
One ongoing restriction during the pandemic is physical distancing. Going closer than one foot to another person entails heightened health risks, as there is the possibility of immediately contracting the virus. Public places are among the most common sites where anyone can pick up the virus, given how much foot traffic common outdoor spaces garner every day, even with the quarantines in place.
Given the several attractions all over the Philippines, living near places where there are nearby relaxing spots is ideal. This makes breathers and outdoor activities more possible, as spots within hometown boundaries can be deemed as places where we can travel.
There are a lot of benefits of being outdoors. Relishing in the open spaces may help you feel less tense, nervous, and angry, giving you a chance to boost your mood.
More than this, a sightseeing excursion is a great experience, given the numerous outdoor places to visit in the Philippines. Find out where to go this pandemic and why the Philippines is a famous vacation spot for many travelers around the world.
Places with the Best Outdoor Activities
When you are in the Philippines or making plans to explore the country, the easiest itineraries to reach are the famous spots or places to unwind near Manila, as these destinations are just a couple of hours' ride away from terminals or airports. Also, there are great sites near the Metro that are undoubtedly worth-it outdoor places to visit. Here are a couple of outdoor places in the country, great recommendations on where to go this pandemic that guarantee a safe tour given their strict health protocols for their visitors.
Intramuros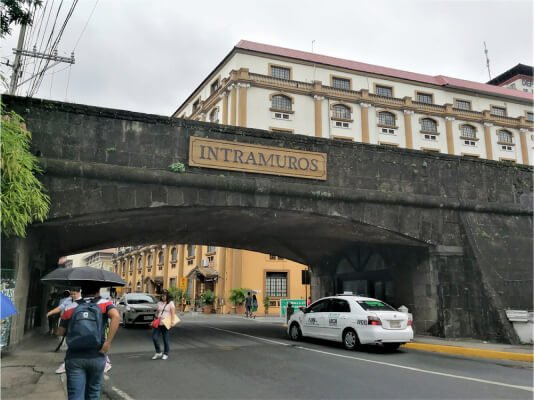 Photo source: Positively Filipino
Intramuros is in the heart of Manila. It is known for its tragic remnants of the World War. Given its historical value, there are several points of interest within the place that tourists can explore, especially the history enthusiasts. Also, with the historical atmosphere felt in Intramuros, there are new aesthetic cafes and hangout places near the place where visitors can rest for a while during their visit.
Taking you back in time, tours in Intramuros can be done through simple strolls, bamboo motorcycle rides, or a kalesa ride (chariot-like vehicles pulled by horses).
Taking advantage of the nearby hangout spots, there are also establishments where you can try out different Filipino meals, a great break from the numerous activities available in Intramuros.
Rizal
Rizal is a province located close to Metro Manila. It is home to several hiking trails given the numerous mountains within the province's boundaries.
From encountering the ocean of clouds in the morning or stargazing at night, Rizal is an ideal place to visit for outdoor activities. It is great for camping with friends and relatives or spending time together with your cherished ones.
With Rizal's high tourism, it is also a great place to meet new friends while enjoying the many outdoor activities available in the place.
Tagaytay
Tagaytay is a famous place for locals within Mega Manila because it is an easy-to-reach reprieve from the hot weather blanketing the country most of the year. With the many infrastructure projects just within and surrounding Metro Manila alone, Tagaytay is the most ideal place to chill and relax, especially with the several outdoor places it offers to its tourists.
What makes Tagaytay more famous is its great view of the well-known Taal Volcano. Any outdoor place in Tagaytay offers a different view of the world-famous natural wonder. Among the usually visited spots are the People's Park and Sky Ranch, which offer a great hangout spot while enjoying the view, or trying out on thrilling rides.
In addition to the great view, tourists also revel in the cold breeze at night while enjoying a warm Bulalo (Filipino pork stew), a must-try dish while in Tagaytay.
Pampanga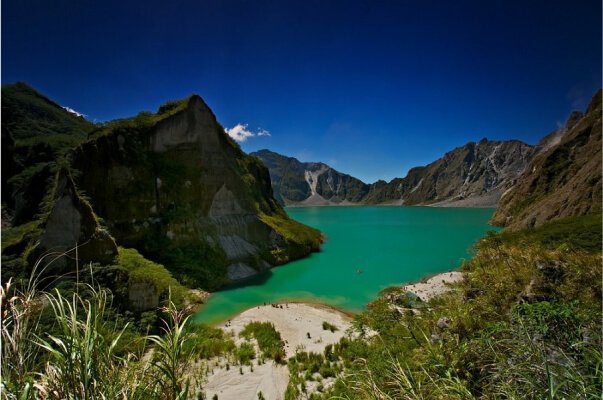 Photo source: Zen Rooms
While Pampanga is known for its delicacies and cuisines that have become national sensations, earning it the title of Culinary Capital of the Philippines, the province has much more to offer than just food.
Pampanga has a lot of outdoor activities for its tourists, ranging from thrilling to relaxing. There are amusements and leisure parks within the area that are great outdoor places destinations for adventure seekers. To balance it out, there are also relaxing spots like the Puring Hot Springs where you can take a rest, and feel calm after an adventure-filled day.
---
Explore the best home locations near Manila, communities offering great options for affordable house and lots at Lessandra Project Listings.

---
Sagada
A few rides up north, Sagada is famous for its cliff view that leaves tourists amazed with every visit. In this spot up north, there are also interesting accounts of history, showcasing the diverse culture of the country. Tourists can view the famous hanging burial ground.
Also, Sagada is known for its strawberry fields, where tourists can select and harvest the fruits by themselves. With the many infrastructure developments in the country, trips to Sagada from Metro Manila are made shorter, with the help of local airports and expressways.
Popular Beaches in the Philippines
One popular getaway most Filipinos and tourists from outside the country love is visiting beaches. With the Philippines' many islands, naturally, there are a lot of coastal areas that serve different beach experiences. Within Luzon alone, there are tons of resorts locals can visit as much as they want. You can just imagine how much more beach getaways can be found in the many islands of Visayas and Mindanao.
Here is a list of where to travel, to satisfy the need for beach getaways in the Philippines!
Boracay Island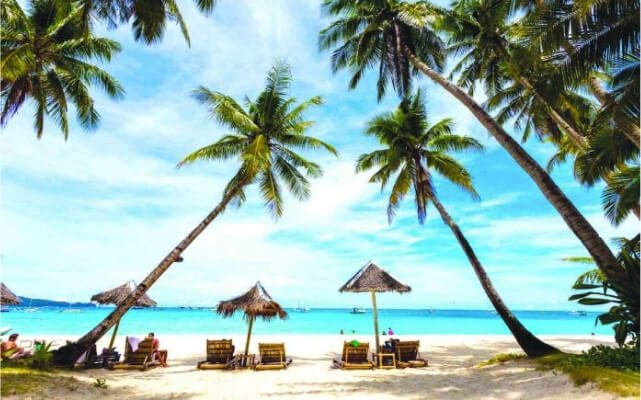 Photo source: Panay News
Boracay is a tourist's dream. The four-kilometer beach is renowned for its enticing turquoise waters, beautiful white sand, and stunning sunsets. The island is the ideal destination for anyone seeking relaxation and enjoyment in a tropical setting. Given how famous Boracay is, not just locally, but internationally, high rates are to be expected. Of course, there are plenty of budget-friendly resorts available within the place.
Additionally, Boracay is tiny yet mighty. On one beach strip, there are tons of great restaurants, lodging, souvenir shopping, water activities, and nightlife, making up a dream getaway for everyone.
What makes this famous tourist spot loved by people from around the world is its white sand, as Boracay's White Beach has the finest, whitest sand in the world.
Batangas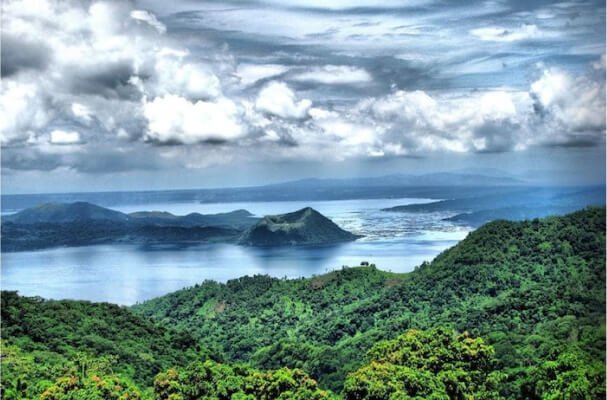 Photo source: David's Been Here
Batangas is one of the nearby provinces in Metro Manila, where you can find tons of lovely beaches. More than swimming, there are also other activities on the beaches in Batangas like paddle boarding, snorkeling, island hopping, scuba diving, and more.
In this province in South Luzon, there are also great restaurants and cafes to try, all great destination partners for the beach activities within the place.
Batanes Islands
Batanes is the country's northernmost province. Reaching this part of the country needs intricate planning, as time for travel is an important factor to take into account. Based on the shared experiences by travelers who have visited this part of the country, Batanes is indeed a great place to visit, as there are marvelous natural wonders in the place like green hills, high coastal cliffs, wondrous blue waves, and much more.
Bohol
The island of Bohol is not your average beach vacation location. Famous for its white-sand beaches, there are also other attractions and outdoor activities in Bohol like the world-renowned Chocolate Hills, and the Philippine Tarsier Sanctuary. The natural and artificial marvels are equally worth seeing and learning more about.
El Nido
El Nido is made up of beautiful beaches and islands. This famous tourist spot in Palawan certainly meets everyone's expectations, with its reputation as one of the best over-the-water sea vistas in the Philippines. Imagine spending your vacation getaway in deserted white-sand beaches and forest-covered limestone mountains rising from beautiful tropical seas.
Furthermore, a whole day on the islands is a once-in-a-lifetime adventure. As the Bacuit Bay area is large, it is recommended that you plan two full days for the island hopping trips.
Places to Unwind near Manila
Looking for an easy-to-reach relaxing place during this pandemic may be a challenge. Near Manila, there are tons of places perfect for chilling and relaxing. Here are the places to unwind near Manila where you can take needed breathers and easily accessible getaways.
Laguna
Not every paradise consists of beautiful white beaches. A picture-perfect paradise also comes in the image of woods, hot springs, and waterfalls. Laguna is a prime example of this. Even though it is not a typical summer vacation destination, the province's rainforests and waterfalls account for most of its natural splendor, which is often overlooked.
Also, there are other attractions in the place such as the province's historic facades like the Rizal Shrine, a copy of the original two-story home where the country's national hero, Dr. Jose Rizal, was born.
For many tourists, particularly from the surrounding provinces, visiting Laguna is ideal since it is one of the most accessible places to unwind near Manila that offers the finest inexpensive staycations and home spaces. If you live in Manila, Laguna is also a favorite "staycation near me" location.
---
Looking for staycations or permanent home stays? Visit the affordable house and lot offerings of Lessandra Calamba today!

---
Zambales
Zambales is one of the other popular locations for tourists, particularly single travelers. Because of its closeness to Manila, Zambales is an ideal place to travel for overnight vacations near Manila.
Despite being just three to four hours by car from the city, the province also gives off the impression that you have gone off the grid for the weekend. Partying, camping on the beach, and island hopping are the most must-try things to do in Zambales.
You may enjoy the beautiful vistas of Anawangin Cove or have the beach to yourself on Capones Island. Despite its natural beauty, Zambales is one of the most inexpensive places to unwind near Manila.
Pangasinan
Pangasinan is famous for its Hundred Islands. It is also one of the best places to unwind near Manila. Given its ideal location, Pangasinan is one of the commonly visited getaways up north, especially when looking for where to go this pandemic.
If you are reluctant to go all the way to the North due to financial constraints, Pangasinan is the most budget-friendly place to visit, even with the company of the whole family. It is also a place that gives the best breather from the work and study stress.
Furthermore, the province is endowed with a plethora of islands, gorgeous beaches, and natural wonders. It has several areas that are ideal for leisure activities ranging from swimming and hiking to sightseeing.
Quezon
Whether you're searching for a fun or relaxing holiday near Manila, you won't be disappointed if you visit Quezon province, which offers it all—from gorgeous white beaches and delicious food to a vibrant and colorful festival. To elevate the travel experience, tourists also include trying their famous local dish, Pancit Habhab, in their list of to-do in Quezon.
La Union
Every visitor of La Union visits the place primarily for surfing. The place is also friendly to beginners who wish to try out the activity as the La Union coastlines are lined with surfing schools.
Aside from surfing, there is also a broad range of restaurants, activities, and beautiful locations. When visiting La Union, you will undoubtedly enjoy its lively atmosphere, youthful energy, and relaxing environment.
Bataan
When someone mentions Bataan, the first thing that comes to mind is how the place was one of the now deemed historical sites due to the World War II events like the Battle of Bataan and Bataan Death March.
While this province is rich in history, it is also an ideal location for anybody looking to get away from the hustle and bustle of Manila. Bataan is unquestionably a fantastic weekend vacation location. As the province is one of the places in the country with a coastal area, there are tons of resorts visitors looking for a place to unwind in Manila can explore.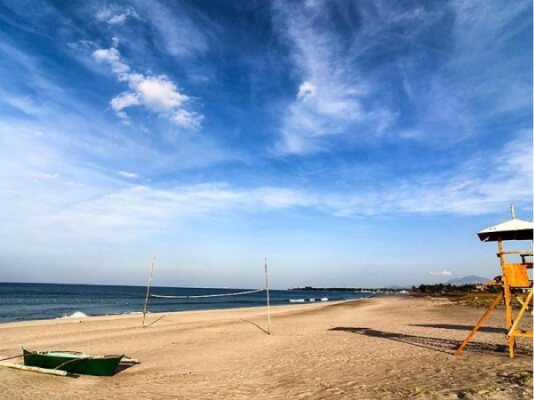 Photo source: Out of Town Blog
Learning about the culture and history of the place you're visiting is the most incredible way to appreciate it. The Philippines' history is fascinating since it has played an essential role in global history.
Now that you know where to look for outdoor places and where to go this pandemic, you can now plan your trip accordingly, and take that well-deserved stress reliever getaway you're your daily life. There are several places in the Philippines where you can enjoy the vacation you deserve. It's time to start planning, and start packing for the best outdoor trip.
---
Lessandra Blog is a compilation of lifestyle, community, and home-related articles. For real estate investment and tips on how to buy house and lots in the Philippines, visit Lessandra's Lifestyle and Home Investments section. To know more about quality and affordable house and lots in the Philippines, give the property listing section a visit. Land great returns in Lessandra.