Whenever we visit new places, our commonly asked questions are, "Where should we eat?" or "What is the best food to try?"
As Filipinos, we love to eat and explore different flavors. We endure traveling to new places just to try first-hand their unique dishes and delicacies. We always look for new restaurants offering great ambiance, unique interiors, with the best budget-friendly menus. Trying out local specialties and delicacies is among the top to-do list when staying at a place for the first time.

More than this, we also visit different recommended tourist destinations just to get a taste of the famous unique delicacy in the area. Travelers are willing to be on the road for hours, just to try first-hand local dishes. Discovering quality restaurants with a great food menu and flaunt-worthy designs became a satisfying habit for some.
Top Restaurants in Santiago City
In the Northern part of Luzon, Santiago City in the Isabela province offers its locals and tourists tons of spots to explore. When you visit this city in the Northern part of Luzon, there are a lot of must-try restaurants in Santiago where you can just rest after exploring tourist sites.
Here are some of the best places in Santiago City, Isabela where you can hang out, take a break, and freshen your mind:
1. Coffee Project
This cozy place welcomes newcomers with a relaxing and calming feeling. Coffee Project Santiago City is the best place to hang out with in the province, whether for work, studies, or just simply spending time with family and friends. As one of the most instagrammable coffee shops in the world, the chains of Coffee Project nationwide have unique interiors perfect for social media postings, and Coffee Project in Santiago City is among these well-designed coffee shops.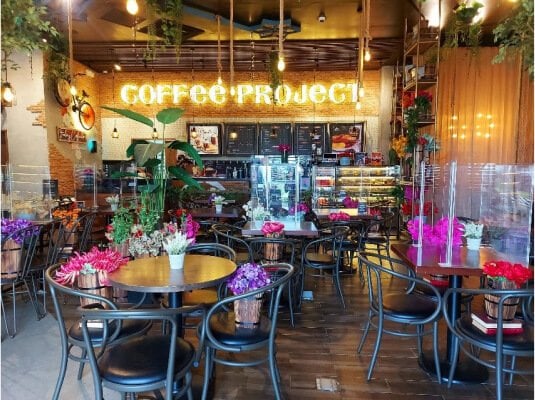 Photo by Mary Jeline A. Fariñas
In this Coffee Project branch, the warm lights inside this coffee shop provide and luxurious background. The coffee servings perfectly match the outdoor vibe caused by the numerous flowers and plants inside, making up a feeling of being at home, chilling out by the home garden. They serve mouth-watering drinks like coffees, frappucinos, non-coffee, and fruit-based drinks. They also have options for pastries, snacks, sandwiches, and dishes that are a great partner for the numerous drink blends they offer.
During the pre-pandemic time, this Coffee Project Santiago City is also a friendly place for business meetings, since there are corners where you can close the curtain for your team's privacy. They also provide free Wi-Fi upon ordering for those who plan to get settled and comfortable working for the day. This Coffee Project branch is located along Maharlika Highway, Barangay Batal, Santiago City, Isabela.
2. Il Gatto Garden Café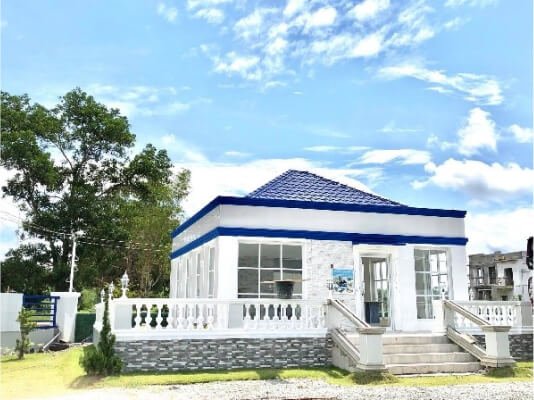 Photo source: Il Gatto Garden Café Facebook Page
This garden café is one of the hidden gems of Santiago City, making you feel like you are immediately transported to Santorini in Greece. The café immediately flaunts its great design with its white and blue façade, captivating passersby and effectively inviting them to try out the place.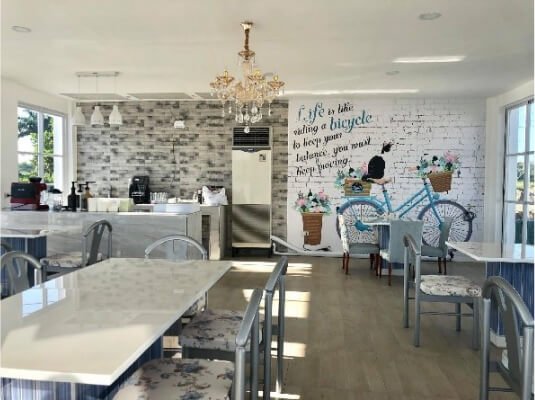 Photo source: Il Gatto Garden Café Facebook Page
Inside, the color palette of the façade is maintained, giving off a light feeling for its customers. This is one of the must-try restaurants in Santiago City, especially with its flavorful menu. The Il Gatto Garden Café serves international cuisine, such as Persian, Japanese, Spanish, Italian, American, and of course, Filipino. The wide variety of dishes makes this café a perfect spot for adventure-seekers that are ready to try out new things.
This is one of the highly recommended places in Santiago City because of its elegant ambiance. If you value privacy and love to stay with fewer people, this place is a must-try for you. The Il Gatto Garden Cafe is located at Palazzo Marcelino, Provincial Road Balintocatoc, Santiago City, Isabela.
3. Charina's Food Centrale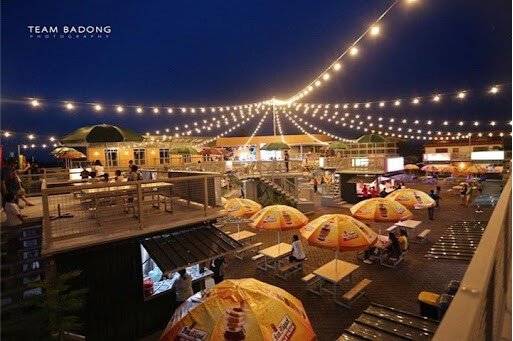 Photo source: Gastro PH
Charina's Food Centrale is located along Maharlika Highway Barangay Mabini, Santiago City, Isabela. This food plaza is a chill place perfect for squads, especially at night. The tent-like setup of the hanging globe lights adds up to the place's warm ambiance.
There is also a colorful fountain at the center of the food central, adding appeal to the place. Similar to the Il Gatto Garden Café, Charina's Food Centrale serves various cuisines from all over the world. Among the must-try types of cuisine aside from the local cuisine are American, Korean, Japanese, and Chinese.

Every stall in this food centrale also has spaces at the rooftop, offering a fresher hangout location for its customers. This is also what makes the place appealing especially to groups of friends, as they provide spaces where you can enjoy flavorful foods while feeling the cold and fresh breeze at night. There are also live bands playing, further elevating the mood of the place. Finally, this food plaza has a KTV bar for those who love to sing along with their companions.
4. Gorio's Yakiniku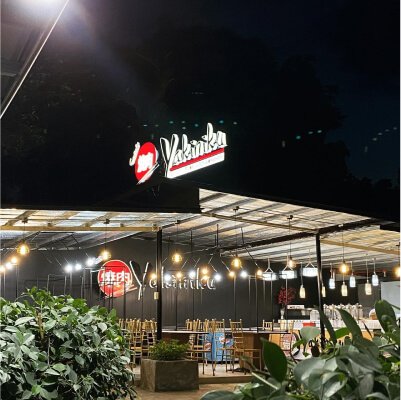 Photo source: Gorio's Yakiniku – Alfresco Facebook Page
If you are craving for a Japanese and Korean dishes, or are a fan of the famous Korean dish, "Samgyupsal", Gorio's Yakiniku Restaurant is one of the best places to try in Santiago City. This restaurant will satisfy your Korean food cravings, as they offer unlimited "Samgyupsal" that can be customized with meat preferences.
Gorio's Yakiniku Restaurant also serves other well-loved Asian foods like Shabu-Shabu, Sushi, Maki, and Ramen. This Japanese and Korean restaurant is located at Corner Alvarez, St. Sacristia Street, Centro West, Santiago City, Isabela.
5. Salido Restaurant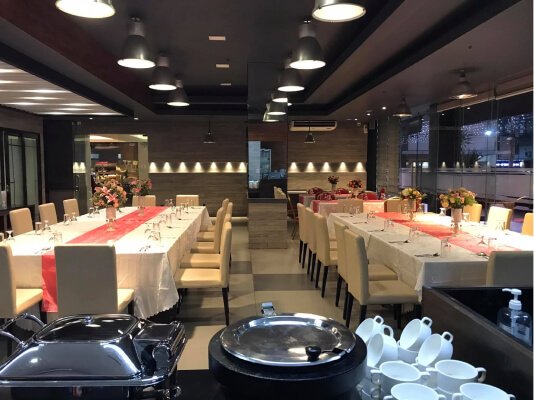 Photo source: Salido Restaurant Facebook Page
The Salido Restaurant is well-known for its delicious Chinese Cuisine servings. This well-known hangout spot is located along Maharlika Highway, Villasis, Santiago City, Isabela. More than Chinese Cuisine on its own, the Salido Restaurant is also remarkable for its Filipino, Chinese, and Western Fusion, enticing customers to try out almost every dish they serve. Also, the flavorful dishes are further elevated when accompanied by the available fine red or white wine in the restaurant.
Design-wise, this restaurant in Santiago City features a cozy and elegant dining setup, providing a warm and welcoming atmosphere well-enjoyed by families. The intimate interior is also a perfect setup for romantic dinners with significant other. As a common theme for restaurants, the Salido Restaurant also has VIP spaces accommodating conferences, meetings, workshops, parties, and other events.
Home Location in Santiago City
When looking for a perfect home location, one of the things to consider is the nearby establishments that promote a relaxing and calming environment, catering to specific needs like taking well-deserved breathers from the stressful work shift or study hours.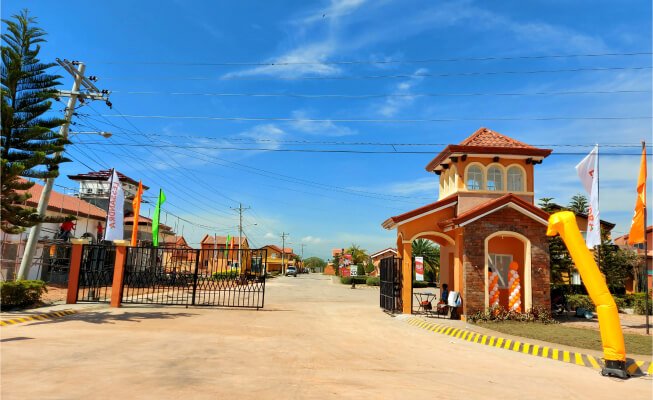 This type of ideal home location is one of the advantages Lessandra Santiago offers to its homebuyers. This maaliwalas community provides the best options for an affordable house and lot in Santiago City. Future homeowners are guaranteed a strategically located, safe and secured community. Lessandra Santiago is just a short distance away from establishments catering to the different daily needs, especially to all these eye-catching, instagrammable, and relaxing restaurants in town. An ultimate convenience, avoiding long travels just to reach exciting places.
---
As one of the top real estate developers in the country, Lessandra provides guaranteed safe and secured, affordable house and lots in the Philippines. Visit Lessandra House Listings to know more about the affordable house and lots for sale, and the Lessandra Project Listings to view the affordable house and lot communities in prime locations nationwide. For more lifestyle, home, and investment reads and recommendations, just visit Lessandra Blogs and News.