Because of the pandemic, most people are just at home. Going out and doing usual pre-pandemic things like traveling, going to the mall, dining out, and just having outdoor fun, are limited.
An alternative most people now enjoy is tidying up and renovating their homes and workplaces, as work-from-home and study-from-home became the pandemic norm. Given these changes, indoor activities became the trend especially on the internet, with baking videos, work out at home, and do-it-yourself videos garnering tons of views and shares online.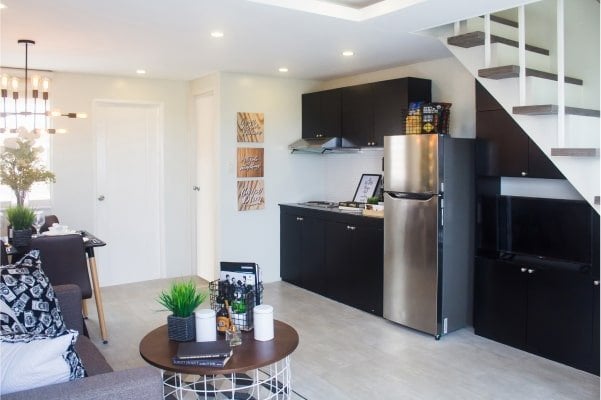 In the Philippines, one of the popular groups that surfaced during the quarantine period is the Home Buddies Facebook Group. The group has 2.8 million members and growing. Home Buddies was created by Frances Lim Cabatuando, serving as a platform filled with home-related tips like home improvement tricks and hacks. The term "budol" was also commonly used by the members of the group, referring to debatably unessential yet aesthetic and helpful items for the house.
Home Buddies Facebook Group became one of the top sources for the current home trends in Filipino households. Every post on Facebook still boils down to the interesting decor and innovation ideas for house and lots, whatever the size of the property might be.
Top Home Makeover Ideas
With all the great ideas for making an affordable house and lot much more beautiful and aesthetically pleasing, here's a list of some Home Buddies ideas perfect for an easy home makeover:
1. Accessorize the entrance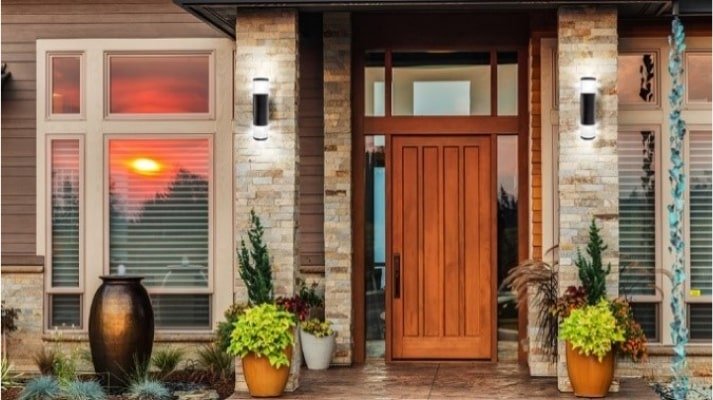 Setting up some lights on the entrance door creates a warm welcome for visitors. The entrance door light does not only serve as a light for passage, but it also adds to the aesthetic of your entranceway. Decors like door lights go well with the front lawn landscape or outdoor plants. It is also important to note that door lights also come in different types like hanging lights, wall lamps, and more, so it is essential to choose one that best fits the theme of the house.
2. Make your space appear bigger
One trick to make your space appear bigger is to use mirrors. It gives a cheerful and spacious vibe and also spreads the lighting evenly within the house. It creates the illusion, tricking your mind into having more space to move about.
A mirror can be also used to hide flaws inside your house like dents, holes, stains, and discoloration, similar to the purpose of paintings and photo frames. Mirrors can be placed in narrow hallways, empty living room walls, or by the staircase, to make these common spaces look less cramped.
---
Want more home makeover tips for your affordable house and lot venture? Visit Lessandra Blogs and News now!
---
3. Room wall divider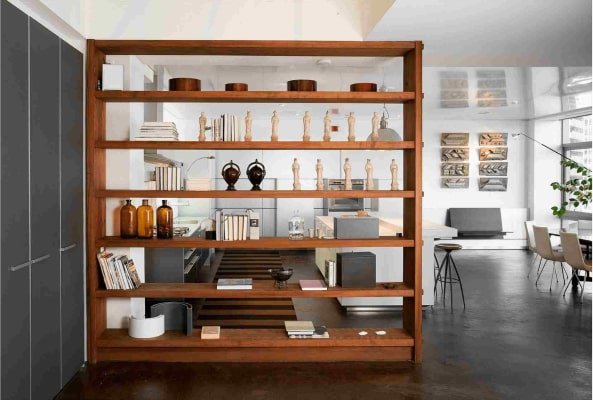 Photo source: Decorasi Hiasan
If you want to maximize your space and spatially define rooms, putting a room divider is the best way to do it. Room dividers provide privacy, hiding parts of the house that you do not want visitors to see, or create the idea of a private corner for members of the family. Room dividers also come in different materials like wood, steel, glass wall, and more. Also, there are options for multifunctional dividers, like a bookshelf and plant rack, making the home even livelier.
4. Space-saving and multipurpose furniture
Multi-functional or also known as space-saving furniture is the wisest thing to invest in when it comes to maximizing home spaces without compromising your comfort. These multi-functional items take up little space and make rooms look tidier. Among the popular space-saving furniture are sofa beds, foldable tables, and stair drawers. Multi-functional is flexible, it is easily converted into two different pieces of furniture.
5. Highlight your space with lighting
Different lightings can significantly affect your home's interior design. Before making huge remodeling steps like changing wall color or installing more windows, it's important to try out different lightings first because this changes the look entirely, and may result in not having major changes to the home structure.
---
Looking for more recommendations about home lighting? Visit this blog for more tips!
---
6. Fancy Floors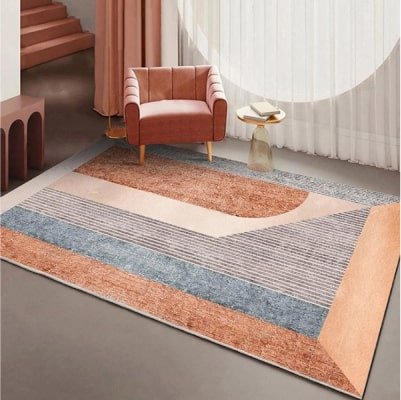 Photo source: Real Living
If you have plain and simple flooring, a subtle statement piece is a way to liven up the floors. This is also less permanent, compared to setting up ceramic or vinyl tiles. Fluffy carpets or accent rugs are a great way to add warmth and comfort to your home. It can give a unique look and feel to your room. It also helps reduce noise and can protect your floor from any damage. Most carpets and rugs are not heavy and portable, they are easy to clean and replace anytime you want. These statement pieces make rooms come to life.
7. Refresh your room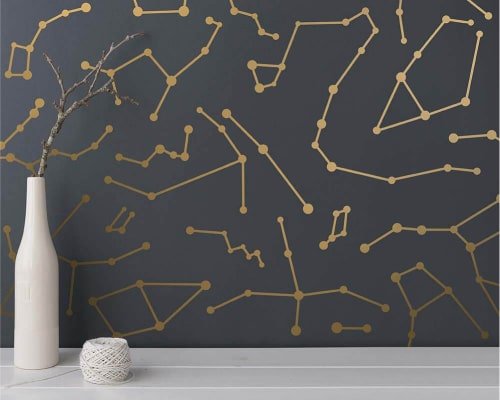 Photo source: Home BNC
Using wallpaper and stickers is better than using paint, as this can be removed or changed easily. It is also easy to install, rather than covering up furniture and floors when changing wall colors. Wallpaper comes in a variety of designs, textures, and effects like embossed 3D wall art or stickers. They provide remarkable elegance and beauty in any room. Wallpaper and stickers, like mirrors and photo frames, also serve as cover-ups for wall imperfections.
8. Rework your home office
Whether you work from home or not, having a separate space for reading, writing, crafting, and other recreational activities is essential for a healthy lifestyle. It is necessary to create a comfortable workspace, especially for those working or studying from home, because they help in productivity and work efficiency. Among the many tips are using foldable desk tables, grid walls for notes, file containers for organizing. These home items help greatly, especially in keeping home office spaces tidy. Also, having efficient items for storage makes the room look bigger and more comfortable.
Home renovation should not always be expensive and difficult. If you don't have enough budget to hire an interior designer for your home renovation, take time to search from the internet or you may just consider these Home Buddies innovation ideas that fit into your budget.